Cricket Expert & Columnist
Joe Root and Steve Smith captaincies could be defined by second Test outcome, says Nasser Hussain
"Tomorrow is a massive day in the series and in the context of their captaincies. It could define them as captains."
Last Updated: 06/12/17 5:47am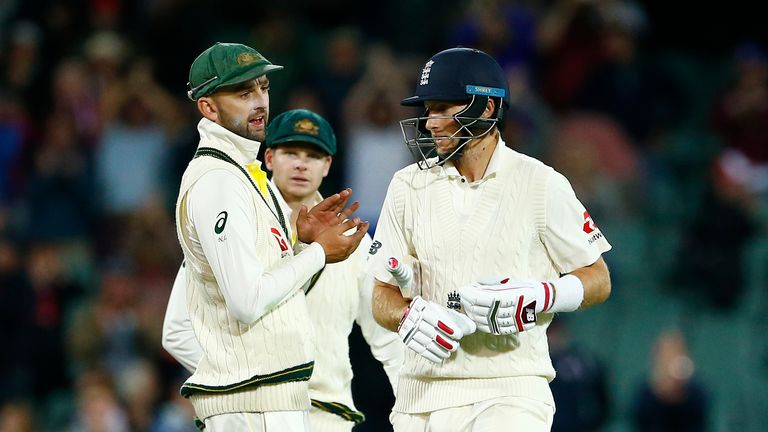 Nasser Hussain dissects an engrossing fourth day in Adelaide and says the outcome of the Test could come to define the captaincies of Joe Root and Steve Smith...
From almost being out of the Ashes after the first innings, the way England have fought back shows there is an immense amount of character and fight in this England squad. They should be very proud of the turnaround.
It started with the batting, the partnership between Chris Woakes and Craig Overton. They showed that there are absolutely no demons in the pitch - and then came Steve Smith's decision not to enforce the follow-on.
I'm not being wise after the event, given the opportunity under lights with a brand new ball and a lead of 215 against a top four that were looking vulnerable, he let England off the hook.
If I were one of the England batsmen and you'd asked me if I'd rather go out and field with Anderson, Broad and Woakes with the new Kookaburra ball or do you want to go and bat against Starc, Hazlewood, Cummins and Lyon, I'm hoping Smith says Australia will have another bat!
His decision brought England back into the game. Once England have sideways movement, any kind of lateral movement, that bowling line-up is as good as any in the world.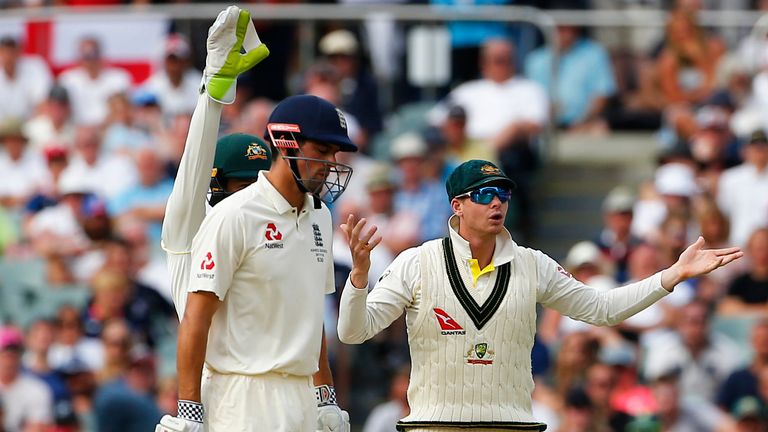 On the flip side, once there is lateral movement, whether it is swing at Trent Bridge or spin in the subcontinent, this Australian side are very vulnerable - and they showed that late last night. Today, and it wasn't because of lateral movement, their batting performance was really poor.
England bowled well, bowled tight and they fielded brilliantly - Dawid Malan's catching and ground fielding, the catch from Overton in the deep and Root's captaincy - but really, Australia had some very soft dismissals to be 138 all out.
I've criticised Smith for not enforcing the follow-on but what he'll have been presuming is that his side would at least have batted until the dinner break and then he's bowling under lights with the new ball. But because they batted so badly, by the time they were bowling under lights the ball was almost 50 overs old and didn't do a lot.
Jimmy Anderson bowled beautifully, he was brilliant last night - I thought Root was excellent with the way he just bowled him and bowled him and bowled him into the ground, he realised these were the conditions Anderson had been waiting for in Australia all his life.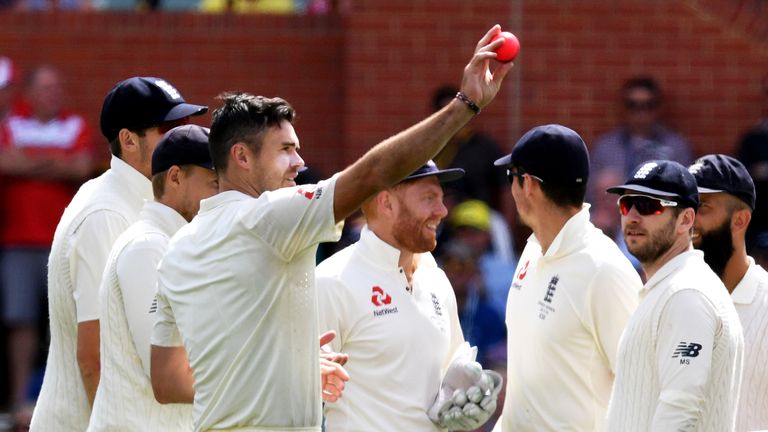 Once you've got those conditions there is no better bowler, no cleverer bowler - the way he goes around the wicket, the way he varies the in-swinger and the out-swinger, round the wicket to Smith and swinging it back in like he did - he is a phenomenal bowler, just look at his record.
If you're Jimmy Anderson, England's greatest ever bowler, you don't want anyone to say at the end of your career, "well, he didn't get a five-for in Australia" and now he's done it - that will have been important for him.
He'll go to bed tonight with a sore hip after he dropped that diving catch but he'll be very happy.
Nathan Lyon will be huge for Australia on day five. Fair play to the lad, he talked the talk before the series and he got a bit of criticism for it but, boy, has he walked the walk. If you are going to give it all the chirp, you'd better make sure you put in a performance and he has done just that.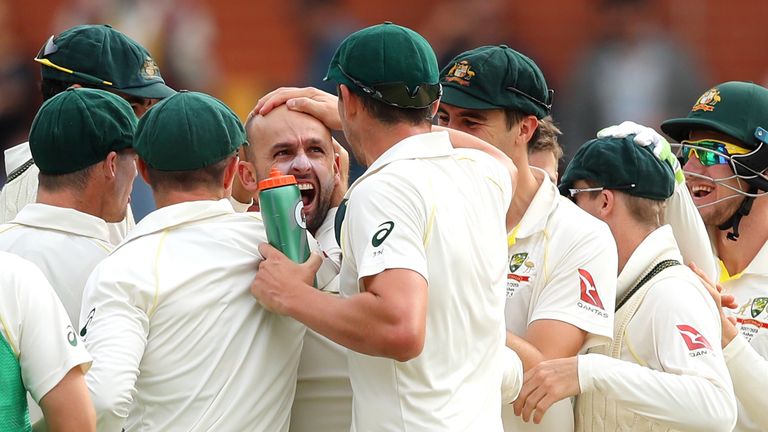 Everyone has talked about Australia's quick bowlers, and rightly so, but they were going at four an over today and then Lyon came on and immediately he gave them control.
He's bowling finger spin in Australia and that is not to do as Moeen Ali is finding out, he's bowling it beautifully and England are then going nowhere.
England have got six left-handers, three are out and there are another three to come, Lyon will be a threat. He is part of the reason Smith batted again, he wanted Lyon bowling in the fourth innings.
But you've got to remember, this is not an Adelaide pitch of old, these are drop-in pitches and day-night Test cricket, it doesn't deteriorate as quickly as some pitches - not that that will stop Lyon causing problems.
Of course, Joe Root is crucial for England and he is a steely cricketer. He's got a point to prove about Australia and getting a hundred in Australia but the last two days - and it will be the same tomorrow - have been about Smith and Root.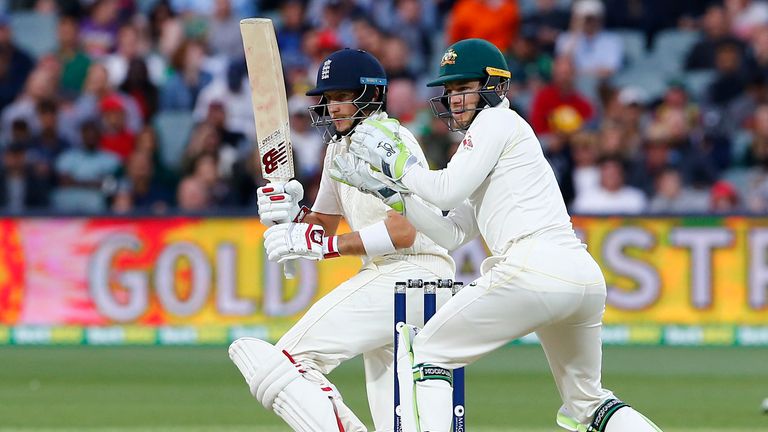 The decisions they have made, the stuff before the game when Joe was not happy with Smith laughing at the press conference in Brisbane the way he did, it's become a bit personal between the two of them.
They've both made difficult calls, they've both made dangerous calls. Joe got vilified for winning the toss and bowling at Adelaide, even in a day-night game and though it was for all the right reasons, the last two games there have been won by the team batting.
Then Smith under lights, with the new ball, doesn't enforce the follow-on then there has been some of the stuff today with the catching and some of the reviews. They are both under pressure.
Tomorrow is a massive day in the series and in the context of their captaincies. It could define them as captains, actually. As I know only too well from previous Ashes tours!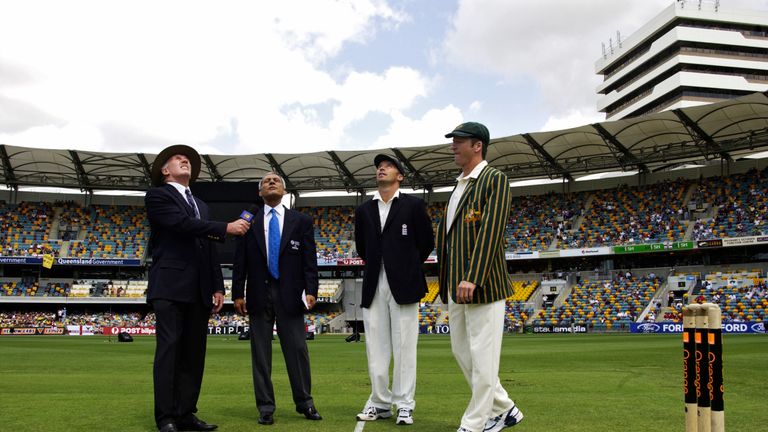 If Joe gets a hundred and wins the game then everyone says 'brilliant, you get hundreds in Australia, a brilliant tactical decision at the toss, brilliant captaincy'. If Australia win the game, no one thinks about the decision not to enforce the follow-on and they go to the WACA, a great venue where they have a great record against England, 2-0 up.
The key for England is the balance between defence and attack. There are 18 to go until the second new ball, it is reversing a little bit and Pat Cummins will be a threat but England have got to get that balance right.
They don't want to be sitting in just pushing and prodding, waiting for that new ball. Mitchell Starc didn't quite get it right today but you have to presume he will get it right with the new ball tomorrow, even in the middle of the day.
The right-handers have to be a bit more proactive against Lyon because it will be difficult for the left-handers.
I think they did the right thing in sending Woakes in, too, because if you send someone like Jimmy in, he is going to be a walking wicket for Lyon and the quicks but even if you don't lose a wicket, he is going nowhere and England are going nowhere.
At least Woakes will look to score and be positive. Steve Smith is hurting. Every time there is a boundary scored, he is hurting, you can tell from his body langue - he wears his emotions on his sleeve. England need to get that fine balance between positive and reckless.
Tomorrow really is a massive day, for so many reasons.