Cricket Expert & Columnist
England player ratings for 3-2 ODI defeat to Australia
Last Updated: 13/09/15 10:13pm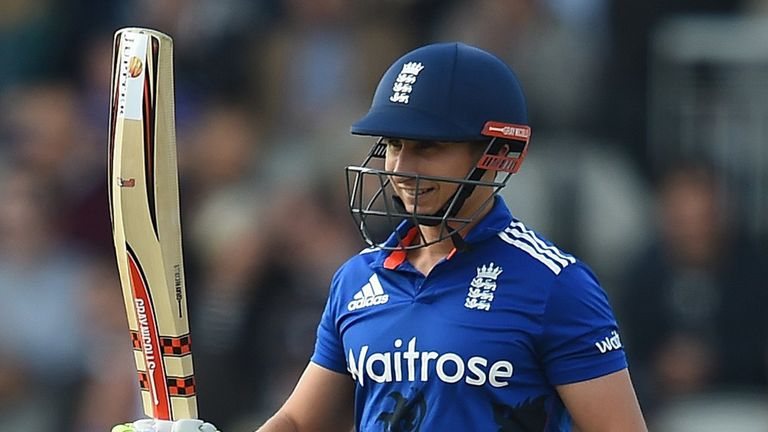 England fought back from 2-0 down only to crumble in the one-day international series decider against Australia and lose 3-2.
So how did that performance at Old Trafford affect Nasser Hussain's player ratings? Here are the former England captain's all-important numbers…
Jason Roy - 7 - Five ODIs - 201 runs, Hst 67, Ave 40.20
The Surrey opener made aggressive starts in nearly every game, striking the ball brilliantly and looking in great nick. He did score his maiden ODI fifty but when you're in that sort of form you want a massive score, which eluded him. Great catch at Old Trafford, by the way.
Alex Hales - 3 - Five ODIs - 53 runs, Hst 22, Ave 10.60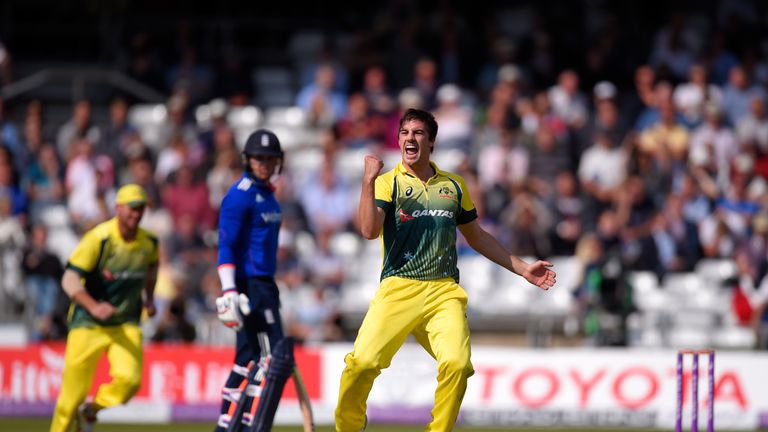 It's been a disappointing series, no question about it, especially given that he came into it in good form. The short ball seemed to be playing on his mind, pushing him back, hence he was caught in the ring a few times. He faces a nervous wait before England name their Test match squad.

James Taylor - 8 - Five ODIs - 246 runs, Hst 101, Ave 49.20
He batted really well - getting a lot of starts; like Roy, he needed to convert one and duly did on a difficult pitch at Old Trafford to score his maiden ODI ton. He remains a good player of spin, which might be needed in the UAE. Watch this space.
Eoin Morgan - 9 - Five ODIs - 278 runs, Hst 92, Ave 69.50
Morgan delivered the goods with the bat and as captain until he took that blow in the fifth ODI. Teams will continue to target him with the short ball but his aggressive style with the bat is rubbing off on the rest of the team. He led the side the way we all thought he would, with flair and freedom.
Ben Stokes - 7 - Five ODIs - 120 runs, Hst 42, Ave 24.00; 22 overs, 129 runs, 3 wkts, Ave 43.00
Brilliant as ever in the field, Stokes has chipped in with useful runs and useful wickets. I was impressed with the way he managed to control himself after the controversy at Lord's, where he was given out 'obstructing the field'.
Jos Buttler - 2 - Two ODIs - Four runs, Hst 4, Ave 2. Two catches.
This series was a bridge too far for Buttler and with hindsight he probably should have been rested as he's been horribly out of nick with the bat for most of the summer.
Jonny Bairstow - 6 - Three ODIs - 58 runs, Hst 31, Ave 19.33. Five catches.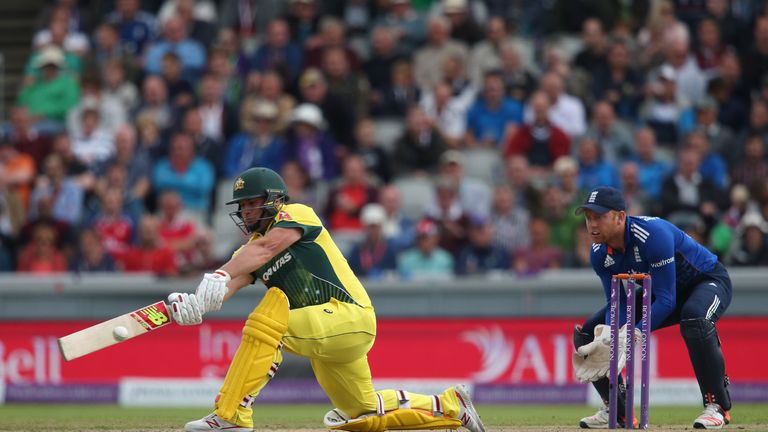 Bairstow hasn't had much to do after coming in as a replacement for Buttler. Overall his glovework has been good but hasn't done enough overall to permanently oust Buttler.
Moeen Ali - 7 - 52 runs, Hst 21no, Ave 13.00; 40 overs, 202 runs, six wickets, Ave 33.66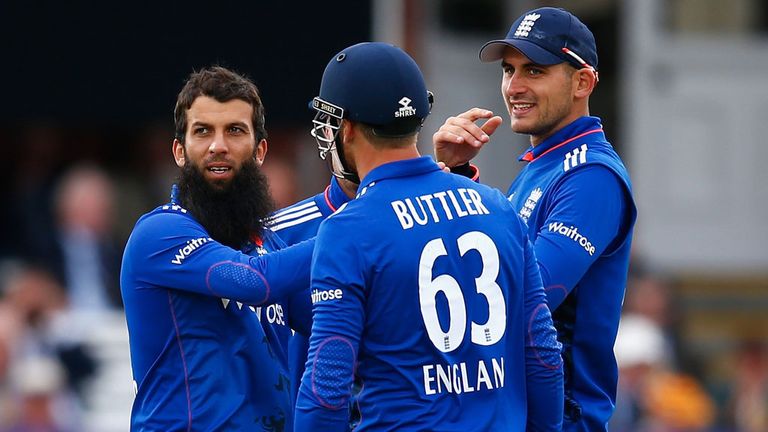 He bowled pretty well throughout the series but his spell of 3-32 at Headingley was his best of the summer. He was wasted a little down the order after being named man-of-the-match for his 72no in the T20 victory.
Chris Woakes - 4 - Three ODIs - 20 runs, Hst 14no, Ave 10.00; 21 overs, 116 runs, 0 wkts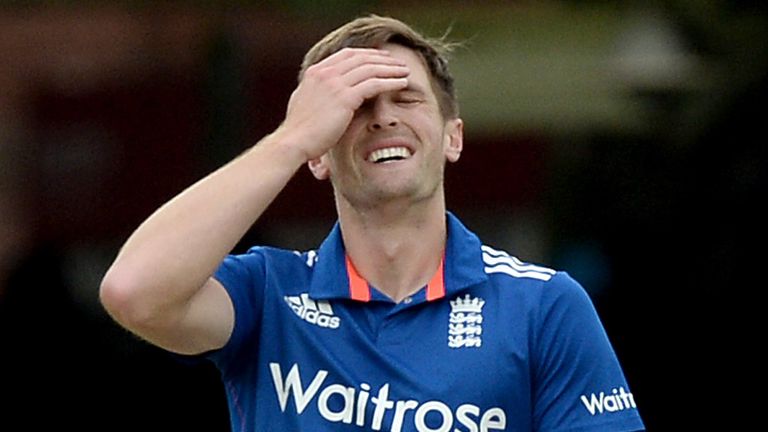 Woakes is a good death bowler but he needs to find a bit more penetration up front. He could hardly buy a run and his place will be under threat from David Willey.

Adil Rashid - 7 - Five ODIs - Runs 49, Hst 35no, Ave 24.50; 41 overs, 241 runs, seven wkts, Ave 34.42
Rashid bowled as well as I've seen him bowl in the third ODI - he consistently took wickets throughout the series and got some runs in the fifth ODI. He's done himself no harm at all as far as Test selection is concerned.
Mark Wood - 5 - Three ODIs - 23 runs, Hst 13, Ave 23.00; 24 overs, 162 runs, two wkts, Ave 81.00
Wood has had an in-out series - the England management have chosen to look after him - so he hasn't quite ever found his perfect rhythm. The ball didn't swing for him in his new-ball bursts and he went around the park at Headingley but his ability to reverse swing the ball and skid it on could be useful in the UAE.
David Willey - 7 - Two ODIs - 12 runs, Hst 12no, Ave 12.00; 14 overs, 64 runs, four wkts, Ave 16.00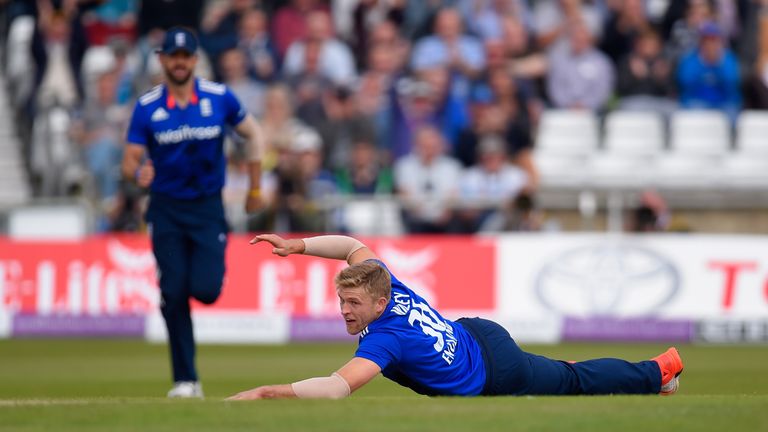 A very good one-day cricketer. Since coming into the side he's taken early wickets and shown he can swing the ball. I like the way he always looks up for the occasion and rises to the challenge in the big games. He's a pretty useful batsman to have down the order, plus he's decent in the field.
Steven Finn - 7 - Three ODIs - 11 runs, Hst 10, Ave 11.00; 24 overs, 139 runs, four wkts, Ave 34.75
I felt it was harsh he was left out of the last two games - especially after that unbelievable catch in the third ODI! His steady bowling got wickets; England need to continue with him because he's a natural wicket-taker.
Liam Plunkett - 7 - Three ODIs - 42 runs, Hst 24, Ave 14.00; 26 overs, 149 runs, five wkts, Ave 29.80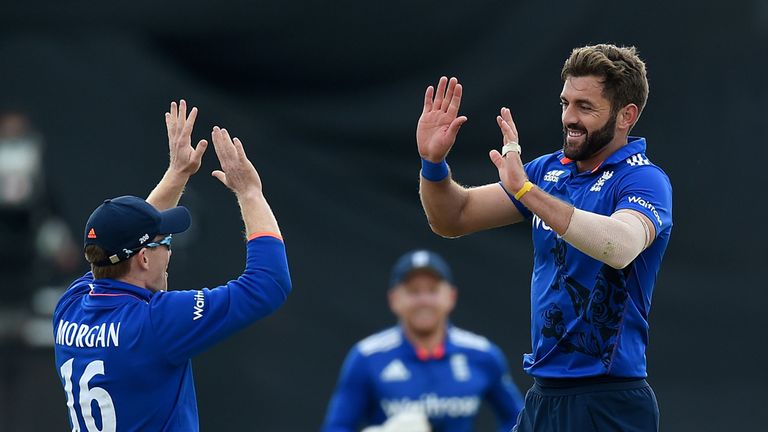 Plunkett has come on as a cricketer - there's no doubt about that. He's a very useful player to have coming in at number nine in the order as he showed with that 24 at Lord's, while his bowling gives you that extra pace that you need. He could do with getting more early wickets with the new ball.
Reece Topley - 5 - One ODI - Six runs, Hst six, Ave six; 5.2 overs, 33 runs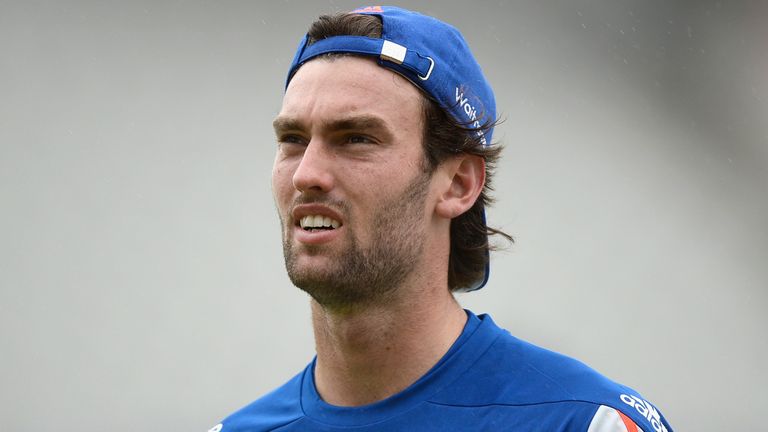 It's a bit harsh to judge Topley on one game but what you can say is that he showed a bit of guts with the bat and stuck in there. Of course he would have liked a wicket on debut. The key to his bowling is his variations. At international level batsmen will work them out very quickly so he needs to add swing and an extra yard of pace to his armoury.