Sky Cricket Podcast: David Lloyd, Alastair Cook, Ian Bell and Bob Willis preview Pakistan v England
Last Updated: 08/10/15 12:23pm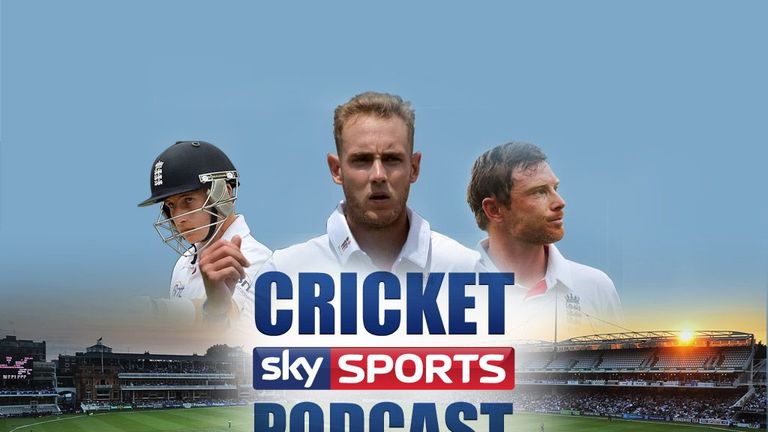 England's tough 2015/16 schedule kicks off in earnest on Tuesday with the first Test against Pakistan, live on Sky Sports.
Alastair Cook's side will aim to build on their Ashes triumph in the cauldron-like conditions of the United Arab Emirates, where England succumbed to a 3-0 defeat on their last visit in 2012.
On this latest edition of the Sky Sports Cricket podcast, we catch up with David Lloyd and Bob Willis to get their pre-series thoughts and check in with England skipper Alastair Cook and Ian Bell to discuss the challenges of playing in the UAE.
Download the Sky Cricket Podcast here or listen via audioBoom to hear:
- Why Bumble would pick Alex Hales to open the innings alongside Alastair Cook given England have left 'their best opener', Adam Lyth, at home
- Bumble's starting XI for the first Test, including whether he'd go for Bairstow or Taylor at number five, and how he'll be spending his downtime in the UAE
- Cook's reflections on the lessons England learned from their 2012 defeat and why he's so excited about the talent in his squad this time around
- Bell on how this tour will be completely different from the challenges posed by this winter's series away in South Africa
- Plus, Bob will give us his assessment of Pakistan's attack, which includes the in-form Yasir Shah, and how it stacks up against England's bowling options.
For all that and more, simply click on the above links then watch Pakistan take on England in the first Test from 6.30am on Sky Sports 2 this Tuesday.