Chris Woakes
England Cricketer
England v Pakistan: Chris Woakes reflects on 4-1 series win
'The perfect end to what has been a pretty perfect summer'
Last Updated: 07/09/16 8:50am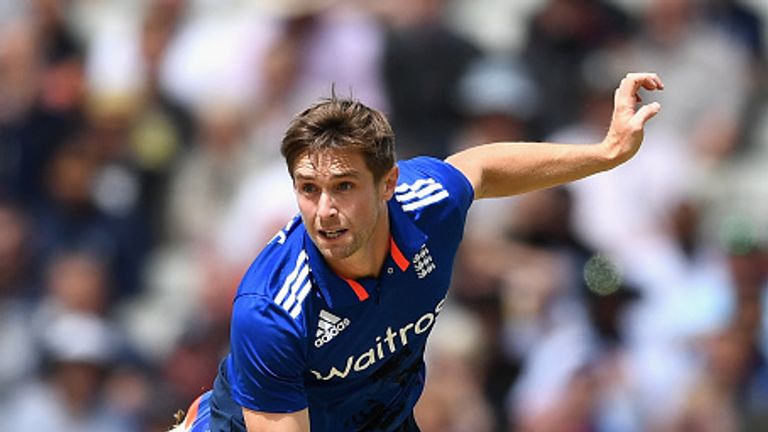 Chris Woakes picks his top moment of the summer, ponders if 500 will ever be scored in an ODI, and says karma is coming for Joe Root…
We had a few beers after Cardiff to celebrate the series win over Pakistan.
Obviously we were hoping we'd win the series 5-0, but unfortunately that wasn't to be. But to beat any international side 4-1 over a five match series is pretty comprehensive.
It's obviously nice to finish as leading wicket-taker, ending what has been a pretty perfect summer.
From a personal standpoint, I loved Lord's - taking 11 wickets in the Test against Pakistan there and getting my name on the honours board - but the down side of that was it wasn't in a team win.
But my number one moment from the summer was probably the tied ODI against Sri Lanka at Trent Bridge. It was an emotional rollercoaster that game, and for Liam Plunkett to smash six out of the park last ball when we thought the game might be gone, was just incredible.
He is quite a modest guy, Liam, so he hasn't crowed too much about it, nor about his stunning catches in this Pakistan series - the one at Lord's was particularly nice because it was off my bowling, a worldy of catch, though he does remind me I owe him one in return.
Lord's has obviously been quite good to me this summer, so it will be nice to finish it off in the same manner in the Royal London One-Day Cup final there with Warwickshire on Saturday, September 17.
We play Surrey, so Jason Roy has made a point of saying that we're not talking now until after the final. Me opening the bowling, him opening the batting, it's going to be quite interesting.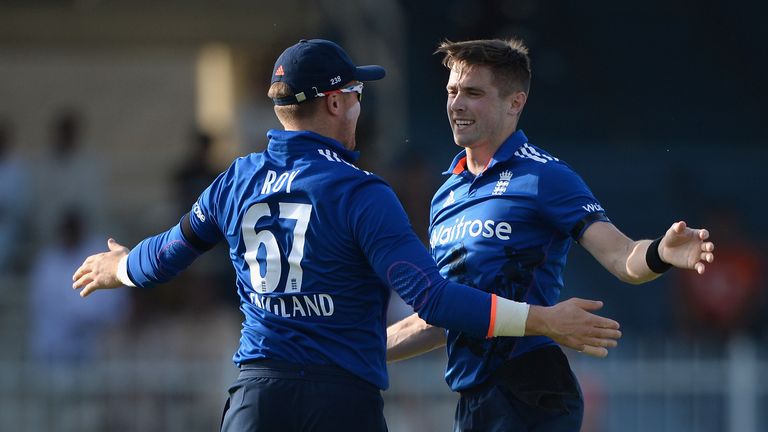 It would be lovely to get him out, and I'm sure he'll be only too happy to hit me out of the attack too. There's already been a bit of friendly banter back and forth.
There's another inner dressing-room rivalry that has sparked into life this week, with my beloved Aston Villa playing Stuart Broad's Nottingham Forest live on Sky on Sunday.
We were going to try and go to the game, but sadly it hasn't quite worked out due to us both being busy. But I'll be keeping a keen eye on the game on Sky and if Villa win, I'll definitely be peppering him on text, though I'm sure he'll do the same vice versa, so I might keep my phone off if we lose.
We've splashed a bit of cash in the transfer window on Deadline Day, so I'm hoping those signings produce the goods as it hasn't been the best of starts to the season.
A lot of the guys were paying close attention on deadline day. Poor old Jake Ball - he's a big Everton fan - and when Moussa Sissoko made that massive U-turn and went to Tottenham instead, he got a bit of stick for that.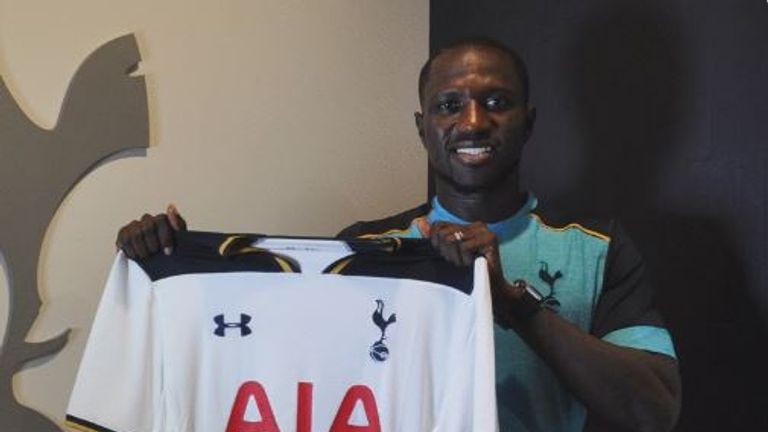 Back to the cricket, and our record score of 444 at Trent Bridge, there has been a lot of talk as to whether a score of 500 is possible in an ODI?
It would have to be the perfect storm. 444 took some getting, so to score another 56 runs on top of that is quite a lot.
Witnessing that in the flesh is something I'll remember for a long time - Alex Hales' 171; going like he was, looking almost for a boundary every ball, you felt that anything was possible.
Then with guys like Eoin Morgan and Jos Buttler coming in for the last 10 overs, with a license to swing on a good batting surface, you soon realised that something special was happening.
In that sense, I suppose you can't say 500 is not possible. The way batsmen play now, with boundaries coming in, bats getting bigger, and players constantly developing new shots, there is every chance. I just hope that as a bowler, I'm not on the receiving end of it.
Poor old Ben Stokes was on the receiving end of quite a painful blow at Cardiff - it always seems to be Cardiff, with Alastair Cook suffering in the Test there last year. There always seems to be Joe Root somewhere nearby chuckling to himself.
It's all too much for him it seems and he can't contain himself. But I think karma is going to come back to bite Rooty at some point I'm sure, and all of the lads will have a good laugh. I wouldn't put it past Stokesy to have something up his sleeve for Rooty either.
Don't miss the only Twenty20 International between England and Pakistan in the Super Series - that's live this Wednesday from 6pm on Sky Sports 1.