Champions Trophy: Pakistan end India struggles with final win
By David Currie at The Oval
Last Updated: 18/06/17 6:52pm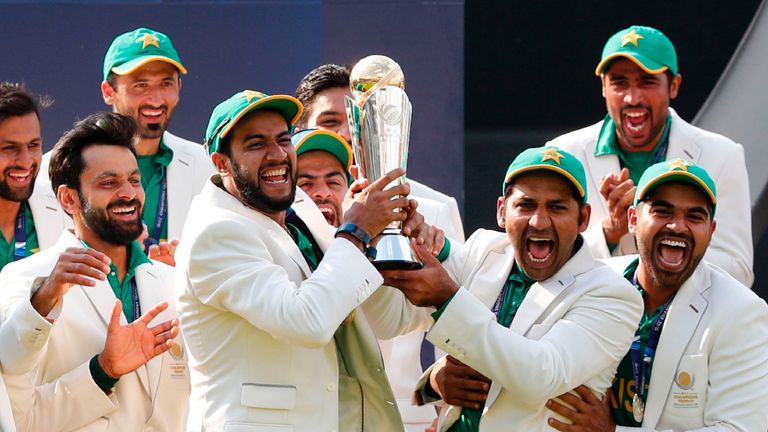 A capacity crowd gathered. The sun shone, with the sky clear. And a curse, as well as a trophy, lifted.
This was a game Pakistan weren't supposed to win, even for a mercurial talent such as theirs, arriving at the Champions Trophy final, as they did, on the wrong end of a 13-2 record against fierce rivals India at major ICC tournaments, including defeats in the each of the last seven.
But just like Arsenal 'couldn't' beat Chelsea - See 2017 FA Cup final - like the Chicago Cubs were 'cursed' to never again win another baseball title - See 2016 World Series - and like England are never to beat the Germans on penalties - sadly, some things will never change - records are there to be broken.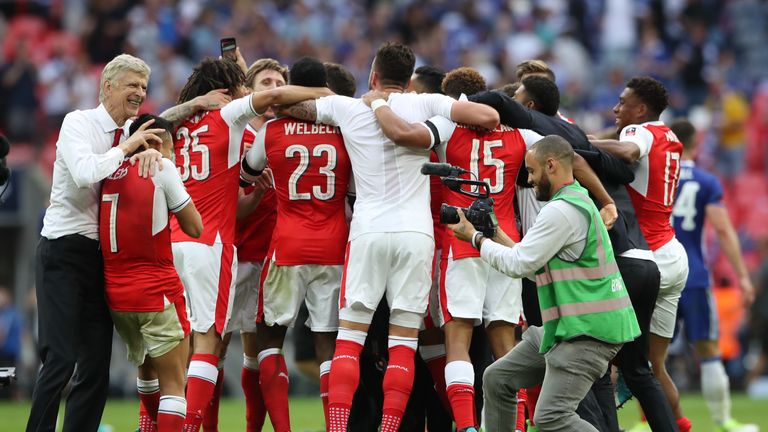 And break India they did. A bold, vibrant Pakistan team, unburdened by past failures - including a 124-run reverse earlier in this tournament - truly exposed their more experienced opponents in sunny south-west London.
This was India's fourth final appearance in the Champions Trophy alone, seven of their team having played in the win over England four years ago, while 10 appeared in that group game hammering of Pakistan at Edgbaston. Umesh Yadav's three for 30 in that game would certainly have been welcomed by his team here.
Fakhar Zaman, by contrast, had still to make his ODI debut when the teams clashed on June 4. But far from his lack of experience counting against him, or Pakistan's in ICC finals - Shoaib Malik and Mohammad Amir the only holdovers from their last, the 2009 World T20 win on English soil - it was the most decisive factor in their success.
Fakhar, one of as many as three Pakistan debutants during the tournament - brought in following that Edgbaston embarrassment to India - was sensational once more at the top of the order, bettering his successive fifties coming into the final with a magnificent maiden hundred off 92 balls, though he did benefit from a touch of good fortune when out for three off a Jasprit Bumrah no-ball in the fourth over.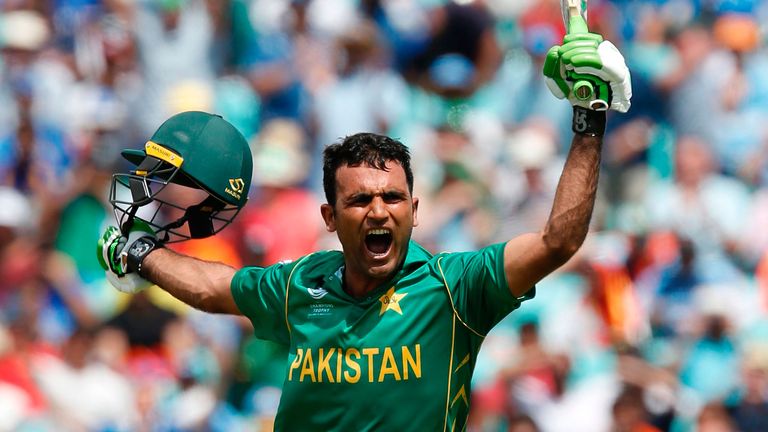 The most impressive aspect of his innings though, the way he reacted following the departure of Azhar Ali. The pair had shared in a 128-run opening stand to get Pakistan off to the perfect start, but far from being cowed by the breakthrough, or that inferiority complex rearing its head once more, Fakhar smashed three sixes and two fours in two Ravindra Jadeja and Ravichandran Ashwin overs to follow mere minutes later. His fifty partnership with Babar Azam saw Babar contributing only eight to it.
His hundred sparked scenes of wild celebration, both from the flag-soaked fans in the stands but also Fakhar himself, who had allowed himself little more than a sharp blow from his cheeks when reaching fifty. A flat Oval deck, sure, in scorching sub-continent like conditions, yes, but it was his way of showing he'd had to graft for his runs.
Fakhar finally fell in 34th over to a top edge when attempting an admittedly ugly-looking slog to leg, but it was a shot symptomatic of a new aggressive approach adopted by Pakistan, one that propelled them up to a total of 338 and then reduce India to 54-5 in reply.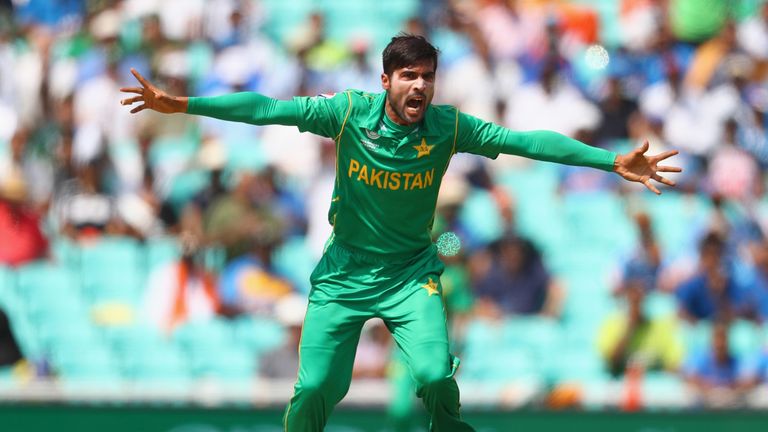 Mohammad Amir has a checkered past in London, albeit further north of the river, but the city has now played host to arguably his greatest triumph - the left-armer bowling a stunning six-over spell full of swing, skill, and sharp bounce to account for quite the triumvirate of Rohit Sharma, Virat Kohli and Shikhar Dhawan.
Swing did for Sharma lbw third ball, skill for Kohli - out to a leading edge a ball after being dropped at slip, Pakistan's biggest blemish - and bounce for Dhawan, dangling a bat outside his off stump.
Another example of Pakistan's new-found conviction came with Shadab Khan's lbw review against Yuvraj Singh - such incredulity when the decision initially didn't go his way, such certainty he had got his man, such confidence displayed by the 18-year-old, the tournament's youngest.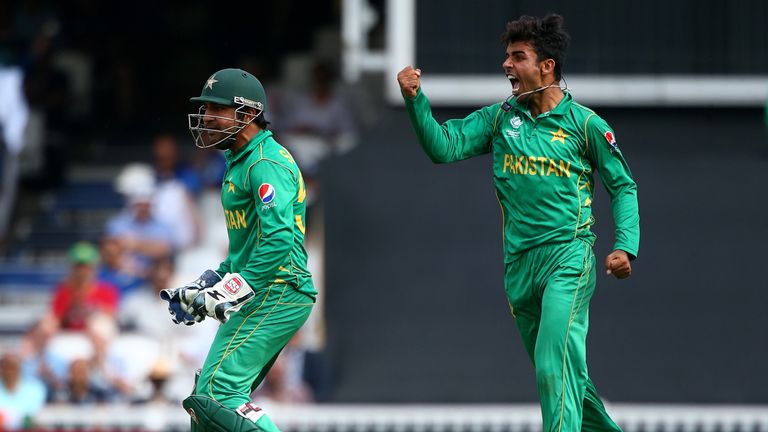 MS Dhoni was the next to go, and with India decimated, the crowd dispersed - or more specifically, half of it did - only to have the misfortune of missing Hardik Pandya's utterly ridiculous innings of 76 from 43 balls, featuring some of the biggest hits The Oval has ever seen.
His innings apart, India have long since been so flat on a cricket field. Their cool, calm veneer, so evident throughout the rest of the tournament, was absent. Perhaps they thought it would be easy, another routine win over Pakistan at a major tournament?
Slightly late in arriving at the ground in the morning, a party bus carrying a rowdy bunch of Indian supporters was briefly mistaken by the circling crowds for the imminently arriving team coach. But while the team eventually arrived, the party never did.
Well, not for India at least.