James Anderson to have Pavilion End at Old Trafford named after him
By PA Sport
Last Updated: 05/08/17 11:11am
James Anderson is to have the Pavilion End at Old Trafford named after him.
England's all-time leading wicket-taker will have his deeds for club and country commemorated at his home ground at a presentation before the start of the fourth Investec Test against South Africa on Friday.
A script confirming the 'James Anderson End' above the sight screen on the pavilion will follow at a later date.
It will nonetheless be a special occasion for the evergreen 35-year-old seamer when he is asked to bowl from his own end in front of his home crowd.
"It is just an amazing honour, especially because of the link I have with this club and the love I have for the club," he said. "I've been here for 15 years - and longer than that if you count the years I've been supporting the club.
"I'm blown away really, by the gesture from the club... I can't quite believe it has happened."
The James Anderson and Brian Statham Ends will now face one another at Old Trafford, Lancashire having already ensured their previously most successful bowler is appropriately remembered by future generations.
"It is something that usually happens when people have stopped playing or are further down the line," added Anderson.
"So to have this happen when I'm still playing and potentially bowling from that end in the game is a bit surreal."
Burnley-born Anderson confirmed he has his sights set on helping England win the Ashes in Australia next winter, and he will reflect more fully on accolades for his contribution to English cricket once his playing days are done.
In the more immediate term, a comparatively awkward moment is perhaps in the offing should he choose to bowl in the opposite direction in his 126th Test.
"It will be tough if I fancy bowling from this end," he said, at a press conference in the Old Trafford media centre.
Either way, a maiden Test match five-wicket haul to put himself on the honours board there alongside England team-mate Stuart Broad is overdue.
"It's not always been a great ground for me with England, but it would be nice if I can get on that board," he said, confirming those future ambitions for the winter and beyond.
"In years to come, I'm sure I'll look back (at this) with great fondness - but right now I still have things to achieve, personally and with this team.
"I'd like to win the Ashes again. I think this team can achieve great things in the next couple of years, and I'd like to be around to be a part of it and help the team improve.
"For me, that's what keeps me going and keeps me hungry to keep playing the game."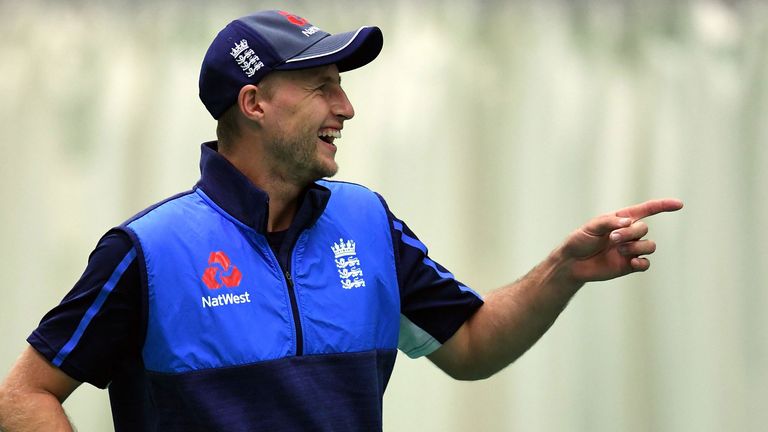 England captain Joe Root has no doubt Anderson will remain a major asset in many ways.
"He is as good as ever," the Yorkshireman said of the Lancastrian. "He brings so much to this dressing room, his experience.
"What you see out in the middle and the performances he has produced are exceptional.
"To have someone like that to go to when you are under the pump, when you want someone to change the game, is invaluable."