Trevor Bayliss says England have work to do despite series win over South Africa
By Rory O'Callaghan
Last Updated: 08/08/17 9:47am
England coach Trevor Bayliss insists the 3-1 Test series win over South Africa won't "paper over the cracks" in his side.
Moeen Ali produced another superb all-round performance to help guide the hosts to a 177-run win in the fourth and final Test at Old Trafford on Monday.
The emphatic victory in Manchester secured England their first home series win over the Proteas in 19 years but serious doubts remain over some members of the Test side - most notably Keaton Jennings, who struggled for form partnering Alastair Cook at the top of the order.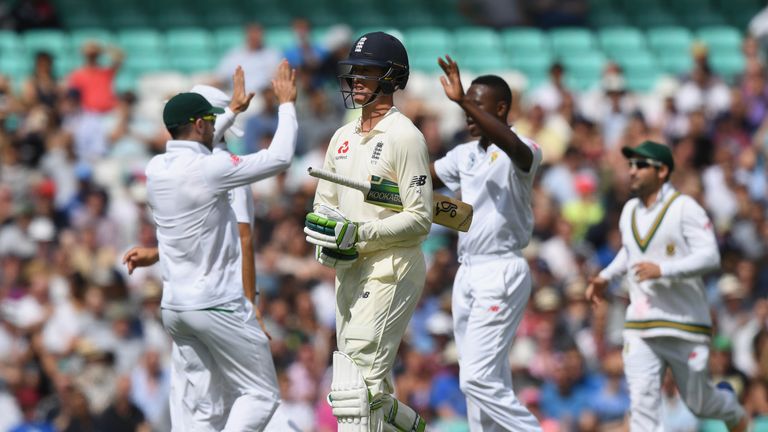 England will now face the West Indies in three Tests later this summer and Bayliss admits he has work to do to find his side's strongest possible line-up with the upcoming Ashes series in Australia on the horizon.
"It's always a good thing that you're winning but we're not papering over the cracks," said Bayliss. "We know there are some spots which haven't been cemented down and we're still looking for those guys to prove their worth at this level."
England have tried 11 different opener partners with Cook since former captain Andrew Strauss retired in 2012 and Bayliss admits latest selection Jennings faces a battle to keep his place in the side after averaging just 15.87 against the Proteas.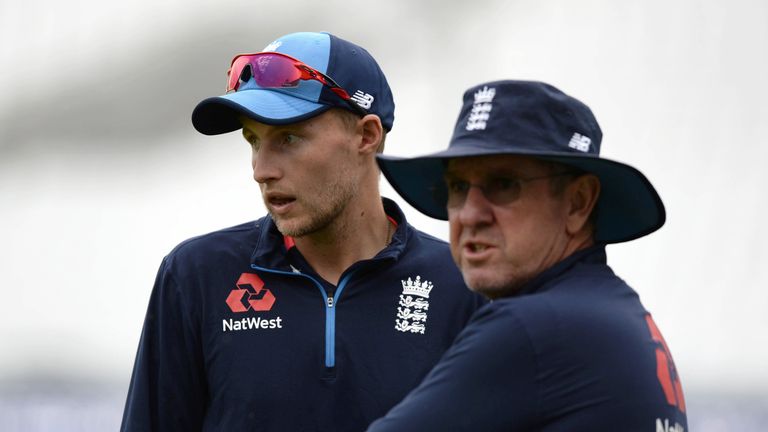 Asked if he was now any clearer about his top order than before the start of the South Africa series, Bayliss replied: "To be honest, no.
"We've got a selection meeting later this week but I'm not going to speculate who might or might not be in the team. Obviously, there's a few spots that will be discussed."
One player assured of his place in the side is Joe Root, who scored an impressive 461 runs across the four Tests in his first series as captain of England.
"It's been very enjoyable the majority of the time," Root said.
"There was a week that wasn't quite as much fun as the other three, but that is all part and parcel of being a captain. I learnt a lot throughout. It's the start of something."