Kia Super League Finals Day: England's future looks in good hands
By Isabelle Westbury
Last Updated: 01/09/17 7:56am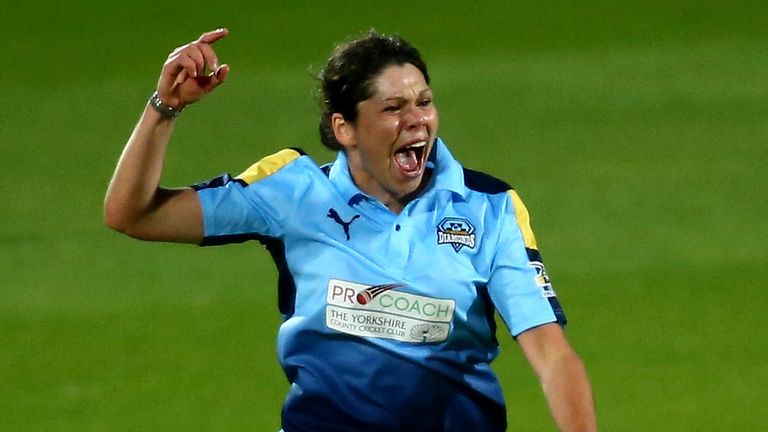 This summer's Kia Super League has shown glimpses of what England might produce in years to come, says Isabelle Westbury, and a new era is in sight...
A Friday night, down by the seaside, at a ground accustomed to hosting the women's game - this year's Kia Super League finals day is primed for an exciting contest.
The schools are still on holiday, the rain is set to stay away from Hove and with the men's T20 finals to follow a day later, the final fixture of the women's season promises a welcome last dose of summer. It's an occasion fit to cap off an exciting year for women's cricket, which has seen unprecedented levels of interest throughout the country - online, onscreen, at the grounds and across the news cycle.
On the back of a groundbreaking World Cup, the on-field feats have proven worthy of the attention; explosive batting displays have seen two centuries registered in the group games where last season there were none, while Western Storm's wicket-keeper Rachel Priest smashed a 21-ball fifty, bettering her 27-ball record for the World Cup just weeks before. We've also been privy to a skilful five-for from Australian seamer Rene Farrell while West Indian captain Stafanie Taylor ripped through Loughborough Lightning's defences, taking four wickets for just five runs in a dominating display. If the international stars are fatigued from a lengthy World Cup run, they are showing few signs of it.
The Kia Super League has done all that it can to latch onto the momentum of the heady month of World Cup cricket in July. On the most part, it has been successful - healthy television and radio coverage has followed a tournament which came down to the closing stages of the final group games to confirm this year's top three.
Western Storm are doing their best to channel England women's World Cup run; like England they lost their opening match but have similarly charged up the table to ensure that they keep their hopes of facing their first-round victors in the final alive. The Surrey Stars stand in their way in the second versus third-placed play-off on Friday with the winner of this contest gaining the right to take on the Southern Vipers, last year's winners, in the final.
In many respects the last year has transformed women's cricket, but there is a nagging feeling that perhaps, despite the strides, a lot remains as it once was - plus ça change, plus c'est la même chose. The same group stage winners, two of last year's three finalists once again at finals day, the same international superstars grabbing the headlines.
As with any elite tournament, the Kia Super League has tussled with the competing interests of seeing the best in the world perform versus the need to develop home-grown talent. It is a tricky tightrope and a balance not always achieved, but the last couple of weeks have shown at least glimpses of what England might produce in years to come.
Alice Davidson-Richards, a product of Kent's junior pathway and the England Women's Academy, stole the show at the opening round Roses derby amongst a field packed full of internationals. The big-hitting 23-year old calmly rounded off the Yorkshire Diamonds' batting innings with an unbeaten 13-ball 22, which included two sixes, before picking off three of Lancashire Thunder's top five in her four-over bowling spell.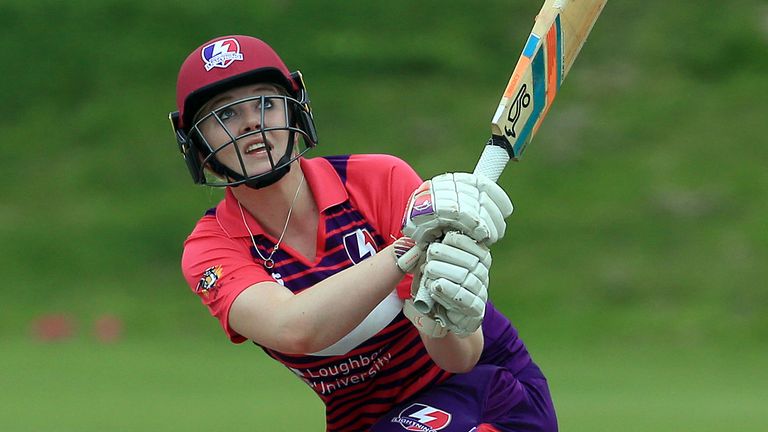 Her performance was a hint, if nothing more, of the potential on offer; similar all-round cameos from Loughborough Lightning's Sarah Glenn (more wickets, more sixes) provided further encouragement for England's future. Evelyn Jones and Georgia Hennessy of Thunder and Storm respectively have given their sides good starts with the bat on more than one occasion while Linsey Smith, who rose to prominence in last year's tournament, has proven that she's no one-hit wonder, taking four wickets at a miserly economy of under five.
That the statistics are dominated by the internationals is arguably the way it should be - the expected norm - and the value of having young domestic players training, preparing and playing amongst an experienced elite should not be underestimated.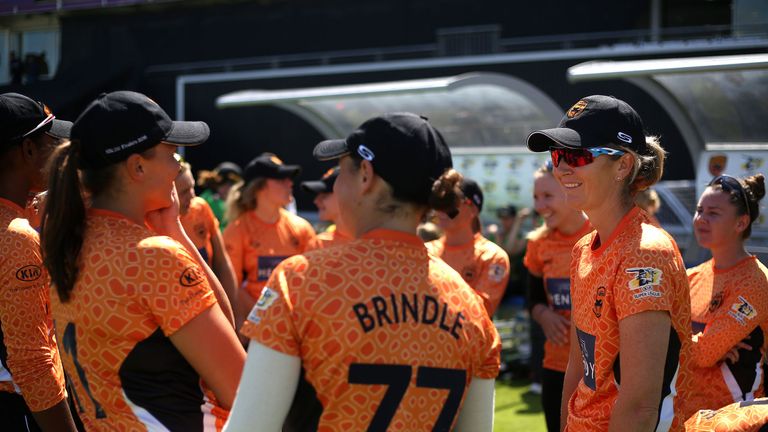 If nothing else, the fact that Charlotte Edwards, arguably England's most successful ever cricketer and captain, is yet to score a run in this year's tournament is surely a sign that something, if not everything, is on the move. With the retirement of Edwards now impending, even imminent, and with a new English World Cup-winning captain firmly at the helm, a new era is in sight - and perhaps there will be a few new names to grace it.
Watch Kia Super League Finals Day live on Sky Sports Cricket and Sky Sports Main Event from 2pm on Friday.