Carlos Brathwaite reflects on match-winning World T20 over
Barbadian shows how he smashed West Indies to glory
Last Updated: 14/09/17 12:11pm
Carlos Brathwaite took to The Zone last year to show how he smashed Windies to a stunning World T20 victory over England.
The burly all-rounder cracked four successive sixes off Ben Stokes at Eden Gardens in early April to secure his nation a second World T20 crown, with the Caribbean outfit first prevailing in Sri Lanka in 2012.
Brathwaite entered Sky Studios to reveal what went through his mind with West Indies needing 19 from the final over to conquer England in Kolkata.
The Barbadian discussed what he expected Stokes to bowl, which areas he looked to target, and why he never thought about taking a single with just one run required!
Brathwaite, now Windies' T20 captain, won't get the chance to join battle with Stokes in this Saturday's clash at Emirates Riverside, though, as the England all-rounder is being rested for the match.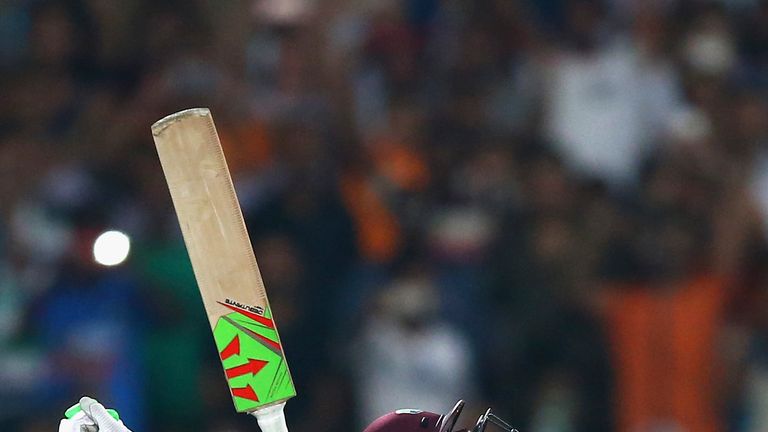 Speaking to Sky Sports Cricket during the third Test, Stokes said:
"Being an all-forms player, it's very tough to get a rest - even if it is just two or three days here or there, it can do your body a lot of good.
"It's just unfortunate that it's coincided with it being at Durham. I think that if it was at another ground it probably wouldn't be such a big issue."
Watch the Twenty20 International between England and Windies live on Sky Sports Cricket from 6pm on Saturday.