Jonny Bairstow handed pair of late father's wicketkeeping gloves by Australian fan
England keeper delighted by "fantastic gesture" in Adelaide
Last Updated: 05/12/17 5:04pm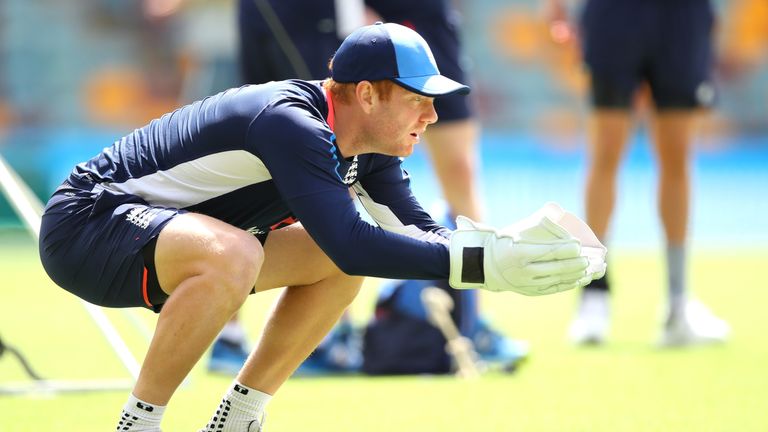 Jonny Bairstow was presented with a pair of wicketkeeping gloves signed by his late father by an Australian fan during the second Ashes Test in Adelaide.
Australian Andrew Johns won the gloves in a quiz almost 40 years ago after knowing that Bairstow's dad David, who passed away in 1998, was England's reserve keeper during their 1978/79 Ashes tour.
Mr Johns handed Bairstow the gift before day three of the day-night Test at Adelaide Oval, with the England man describing the act as "a fantastic gesture".
"It's something that is always very special," Bairstow told ABC Radio. "I've been fortunate enough to go all over the world, and all over the world people have some fond stories of dad."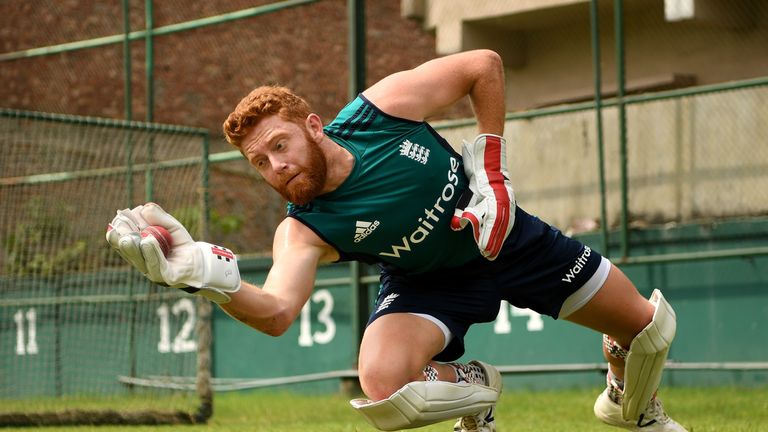 Mr Johns said of his meeting with Bairstow: "We had a good half an hour together which was wonderful. He was quite emotional to receive the gloves. It was really lovely.
"I just lost my father this year in June and I know if someone gave something to me that belonged to my father I'd want it, and that's what I wanted to do for Jonny.
"He's a ripping bloke. My dad used to say if you ever meet a Yorkshireman he's as close to an Australian as you'll get - down to earth with a laugh and a beer and he'll tell you how it is. He's exactly all of those."
Bairstow - who has made unwanted headlines in Australia for greeting Australia opener Cameron Bancroft with a 'headbutt' in a bar in Perth last month - is currently playing his 47th Test match.
Bairstow's father, David, played four Tests and 21 ODIs for England between 1979 and 1984.