Paul Farbrace hails 'determined' Joe Root but says England must be 'brutally honest' after Ashes defeat
Marsh brothers reflect on their centuries at the SCG: "We're both really happy to be here now and to be contributing to a winning Australian team."
Last Updated: 07/01/18 10:24pm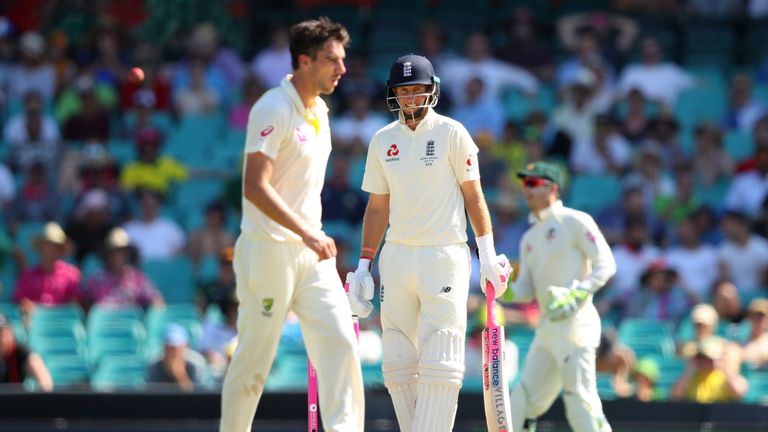 Paul Farbrace has backed Joe Root to "get stuck in" on day five in Sydney - but warned England that they must be "brutally honest" about their failings if they are to fare better in Australia in four years' time.
Root is unbeaten on a boundary-less 42 overnight in the fifth Test - Jonny Bairstow with him on 17 - but with England 93-4 and trailing by 210 runs, an innings loss and a 4-0 series defeat looks likely.
Assistant coach Farbrace says the England captain will keep fighting as he looks for his first century of the series, having carded four fifties, including 83 in his first innings at the SCG.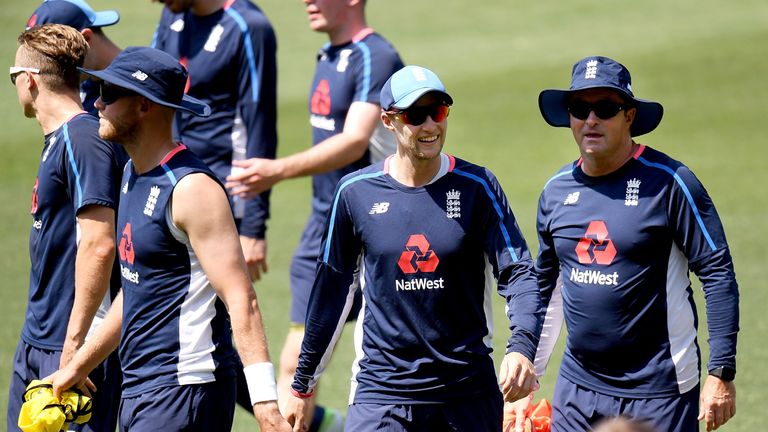 In many ways, the last few days have summed up our trip. It's been exceptionally tough - we've come up against a team that have played very good cricket and they've kept the pressure on us at all times.
Paul Farbrace
"The thing we've talked an awful lot about is just fighting, battling and working as hard as we possibly can because sometimes when you're out-skilled all you can do is keep scrapping," said Farbrace after a day on which Australia declared on 649-7.
"I think Joe spoke to the batters about that and he's tried to lead from the front by playing in that way. We hope that he can go on and bat for a long period tomorrow.
"He is very determined. Although he hasn't got the runs or the big hundreds he'd have liked in this series, he has got stuck in and applied himself as well as he possibly can.
"His way of talking within the team is very much about application, getting stuck in and fighting, but equally you need to back that up with a high level of skill in international cricket.
"There's no point in me chatting about some nice periods of play - nice periods of play do not win you Test matches and they certainly don't win you Test series in a place like this. We have to brutally honest.
"Everybody needs to look very closely and say 'have we got the right people in the right places, and are we doing the right things?'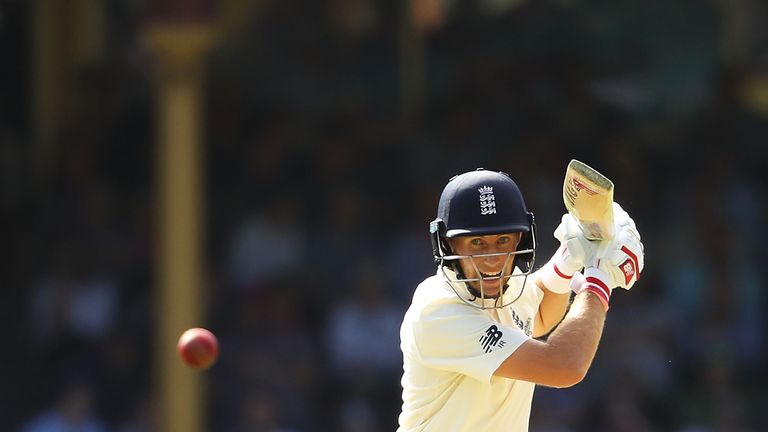 "If England are serious about coming back and winning in four years' time then the planning needs to start in the next couple of days.
"You need to start identifying the type of personnel you need, character-wise and skill-wise, to come here and win."
The Marsh brothers, Shaun (156) and Mitchell (101), showed no shortage of character and skill as they posted their second centuries of the series during a fifth-wicket stand of 169.
Shaun, 34, was a surprise inclusion ahead of the first Test, while all-rounder Mitchell, 26, was recalled ahead of the third having finally resumed bowling following shoulder surgery.
"To be out there with Mitch, to both get a Test century for Australia and share each other's emotions when we got to our hundreds was an extremely happy moment," said Shaun. "It'll be a day we won't forget.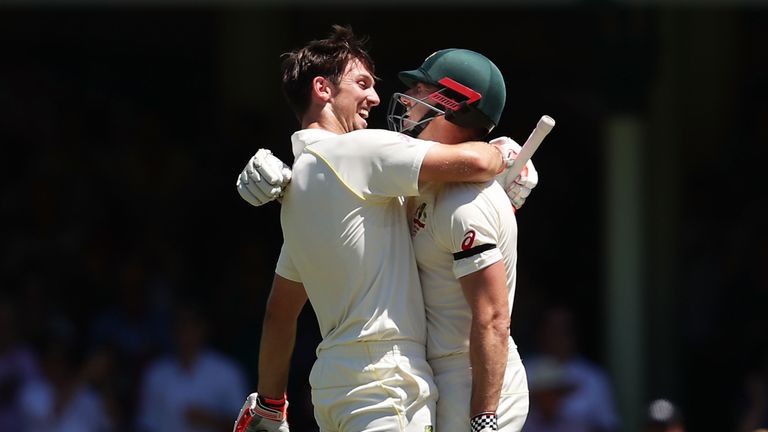 "Six months ago I lost my contract and was left out of the Test team and didn't know what the future held at this level. I went away and wanted to just enjoy myself.
"When I did get picked again it was emotional. It's been a lot of fun over these last six weeks - to be part of an Ashes series has been very special."
Mitchell added: "I didn't think I was going to play any part for Australia this summer, because of my injury and because of selection, so it's been a pretty whirlwind month for both of us.
"We're both really happy to be here now and to be contributing to a winning Australian team."