Jos Buttler's Tri-Series Diary: England man looking for response in New Zealand
"We have a clear mindset going to New Zealand," says Buttler ahead of England's return to Sky Sports on Tuesday
By Jos Buttler - @josbuttler
Last Updated: 13/02/18 10:52am
Jos Buttler looks forward to England's Sky Live tour of New Zealand, talking captaincy, consoles, campervans and attacking cricket, in his latest Tri-Series diary…
I really enjoyed captaining England against Australia on Saturday - if not the result of the game!
Leading the side is a great honour first and foremost, although it was obviously disappointing that Eoin Morgan wasn't fit as he has been a great captain for us for a number of years and fingers crossed he will be fit for the New Zealand game on Tuesday.
The game in T20 cricket moves so fast and guys are always putting you under pressure - you can have plans for the likes of Chris Lynn and Glenn Maxwell and try to execute them but they can then do the exact opposite of what you expect, especially Maxwell.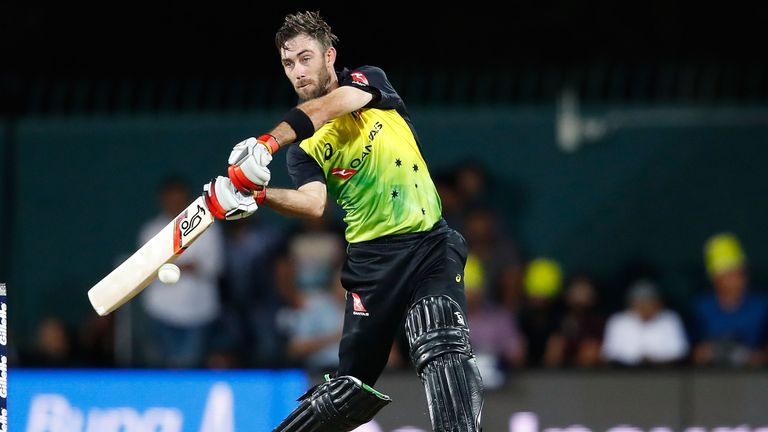 It's always tricky to try and stay one step ahead of the batsmen but, as captain, I think you just need to stay calm, stay in the moment and work with your bowlers on what you are trying to achieve, all while reacting to the wicket, conditions and game scenario.
Losing in Melbourne was tough to take. We didn't get enough with the bat and so never really gave the bowlers a chance, it was harsh on our attack in that regard.
We got off to a good start in Hobart and should have got more than 155-9 but we never had enough at the MCG, so there is work to do with the bat.
There might have been a bit of indifferent bounce in Melbourne but it was a relatively good wicket in Hobart and we just didn't do well enough at the backend.
The beauty of T20 cricket, though, is that things can change quickly. It only takes one guy to have a day out and we have plenty of guys capable of having a day out.
We have a clear mindset going to New Zealand, knowing that we need to beat them twice to guarantee another go at Australia in the Tri-Series final, it's almost like two knockout games.
We have come a long way since we played New Zealand at home in 2015 after the disappointing World Cup in New Zealand and Australia - it was the start of an exciting journey for the white-ball side, one which began when we scored 408 in the first ODI at Edgbaston.
Eoin, Paul Farbrace and latterly Trevor Bayliss encouraged us to play with freedom and be more aggressive from the outset with bat, ball and in the field, while, personnel-wise, we picked guys who that approach came pretty naturally to.
We were pretty much at rock-bottom after the World Cup, so there were no real expectations from people and I think the media and the public just wanted to see something different from England. I hope we've given it to them.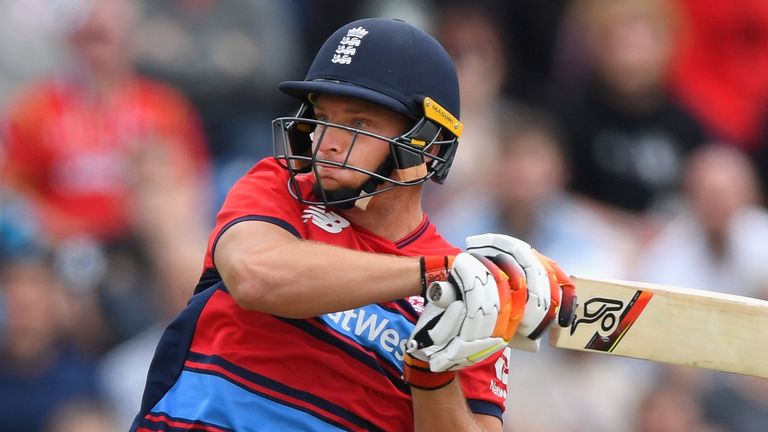 I think the knuckleball has come back in quite a lot, while cleanness of hitting keeps getting better and the bravery to take things on. Skills increase via repetition as well.
Jos Buttler on T20 cricket
We are becoming a very good 50-over side and now want to transform that into the T20 format, off the back of losing a World T20 final. We want to play in a certain fashion if conditions allow but we need to keep on improving and showing how good we are.
We have been pushing the boundaries as much as we can and with more guys gaining experience - there have been a few milestones recently, including Alex Hales' 50th T20I cap - we have a good bank of knowledge to take into different scenarios. Hopefully that can lead to more consistent performances.
We had a bit of journey getting to Wellington - we left our hotel in Australia at 6am and then did not get to New Zealand until about 10pm due to a lengthy plane delay.
Thankfully we had Sam Billings' portable Xbox to keep us busy - I think it's the best Christmas present I have ever seen. So well done to his girlfriend, Sarah, for buying it for him.
Sam was pretty popular at the airport, with guys able to play Fifa, while others caught up on sleep, browsed the newspapers and found other ways to keep themselves amused.
I also hear that Bumble, Nasser Hussain and Ian Ward will be travelling around in a campervan for Sky Sports for part of the New Zealand tour.
If there was one member of the England team I would NOT want to be stuck in a campervan with it would Hales. I'm sure he would end up losing things and that the van would be a mess, as well as pretty smelly.
He'd be my No 1 to avoid in that scenario!
Watch England's tour of New Zealand in full live on Sky Sports Cricket, starting with Tuesday's T20 international in Wellington from 5.30am.