Mark Wood on ODI series win, Test and IPL challenges ahead and his fishing failure
"After celebrating a series win, we decided to go fishing. I actually got seasick. I was wearing a white t-shirt and my face was about the same colour. I blame Jason Roy."
By Mark Wood - @MAWood33
Last Updated: 13/03/18 9:31am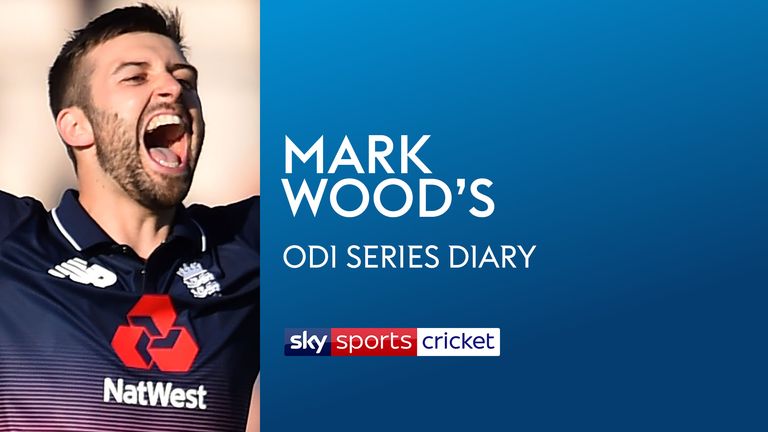 In his latest diary entry, Mark Wood reflects on England's sixth straight ODI series win, talks Test and IPL challenges ahead and struggles with a spot of seasickness on a team fishing trip...
Six series wins in a row. Nine out of 10.
I like to remind the boys that I wasn't there for the one they lost out in India last year. But, in fairness, we should have won that series as well.
We're in a good place as a team. Jonny Bairstow's knock in the fifth ODI, to win us the series, was phenomenal!
There was a little bit in the pitch early doors - some extra bounce and a bit of movement - so for him to play the way he did straight away, was just amazing.
Up in the dressing room, every one of the lads was hooked watching his knock - you couldn't take your eyes off it. He's a world-class player now, and one of the first names on the team sheet in every format, which proves his value to the team.
Also, Chris Woakes thoroughly deserved to be named man of the series. He was so consistent throughout, setting the tone every game with the ball. That made it a lot easier for me at the other end.
He has proven his worth all winter, not just in New Zealand but Australia as well - he should probably have been named man of the series there too (sorry, Rooty).
After a few celebrations following the win, we've had a bit of down time and decided to go fishing.
I regret to say that although my mum hails from a small fishing village, I actually got seasick. I blame Jason Roy though.
We anchored our boat up to fish and I suddenly started to feel a bit 'ropey', shall we say. I was wearing a white t-shirt and my face was about the same colour.
So, we moved to some calmer waters, but there were no fish there. The lads started getting restless and Roy said to me that seasickness was just like chicken pox, "once you get it once, you can't get it again".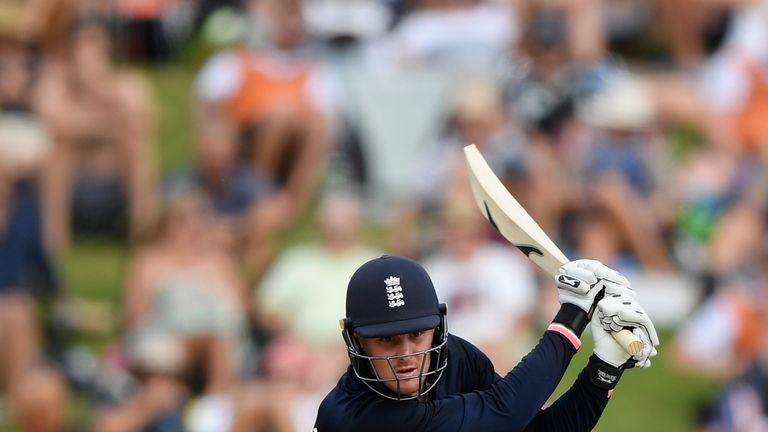 I don't know what was more stupid, him for saying it or me for believing him? But, I went back out with the boys and within 20 minutes I was ill again.
We did, however, manage to catch a few fish. I even caught a barracuda, though the guys claim it didn't count because I didn't actually get it in the boat. It fell off my line.
But, we caught a few blue cod and cooked them back at the hotel. Other than the bouts of seasickness, it was a nice day.
I was a little disappointed in my personal performances in the ODI series. I missed the first two games because of my ankle and, when I did play, it was a pretty average series by the high standards I set myself, especially after doing really well, I felt, in Australia.
I'm going to talk to the coaches about it; look at the best one-day pace bowlers in the world - your Mitchell Starcs, Kagiso Rabadas, Pat Cummins - and see what they do well. What kind of areas do they bowl? What fields they have?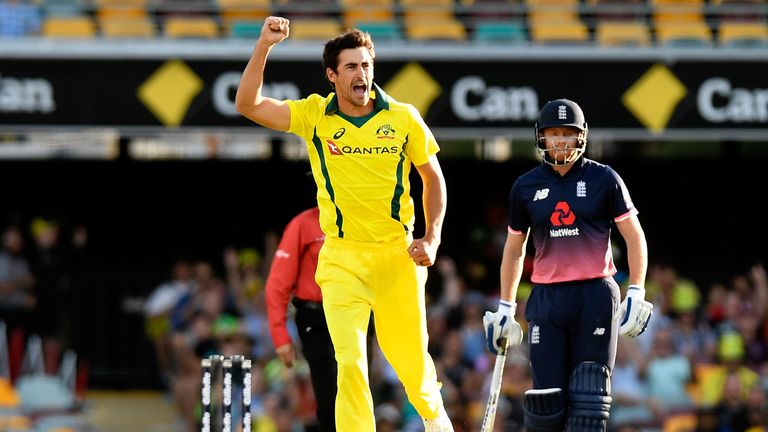 I'm excited to go and play in the IPL. Hopefully the challenges and pressure that will bring can really improve me as a bowler.
Sam Billings will be with me at Chennai Super Kings, and has experienced it all before. He has said to me that it can all be a bit manic sometimes, but that sounds ideal for me! Hopefully I can bring plenty of energy to my time out there.
I'm not particularly looking forward to facing any of the England boys out in the middle though. Absolutely none of them!
They are all such amazing players. Plus, I'll find it quite weird, actually, playing against my mates, especially Stokesy, someone who I have grown up with - maybe we should get some kind of telepathic communication going where I bowl at good ball and he just knocks it for a single.
I don't think there will be much sledging. Well, not from me at least. I might cop a bit from them.
Talking of new challenges, I'm feeling pretty good heading into the Test series.
I feel like my performance in the last ODI was my best. It was particularly nice to get the wicket of Kane Williamson as he's someone I've found it difficult to get out in the past.
The bowling line-up in the Test team is pretty settled, but you never know. I'll train hard and hopefully I can force my way in.
It was against New Zealand where it all started for me, back in 2015. My ambition is to get back into that Test side.