Australia captain Meg Lanning raring to go after eight-month injury layoff
By Kalika Mehta - @Journo_K
Last Updated: 09/04/18 10:27am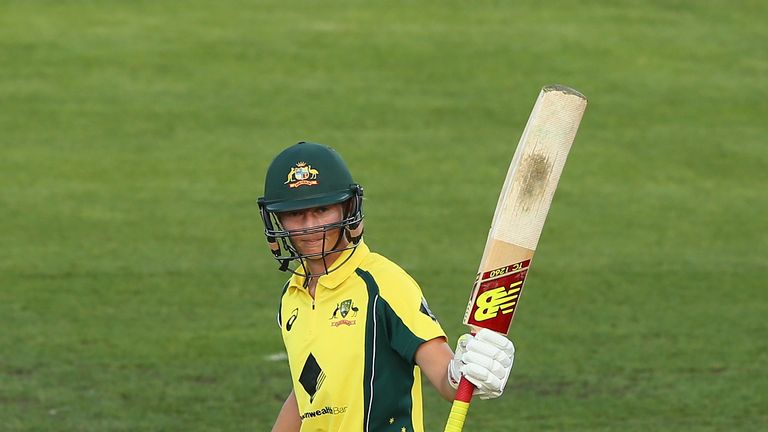 Australia Women's captain Meg Lanning talks to Kalika Mehta about her difficulties with accepting an enforced eight-month break from cricket through injury, her new-found perspective and hopes ahead of this year's World T20.
Meg Lanning is accustomed to the heat of the battle and adversity on the field, to leading Australia with tenacity, guile and often from the fore with the bat.
Lauded as one of the best batters in the world, in only her second One Day International the then 18-year-old became the youngest Australian - male or female - to score a century.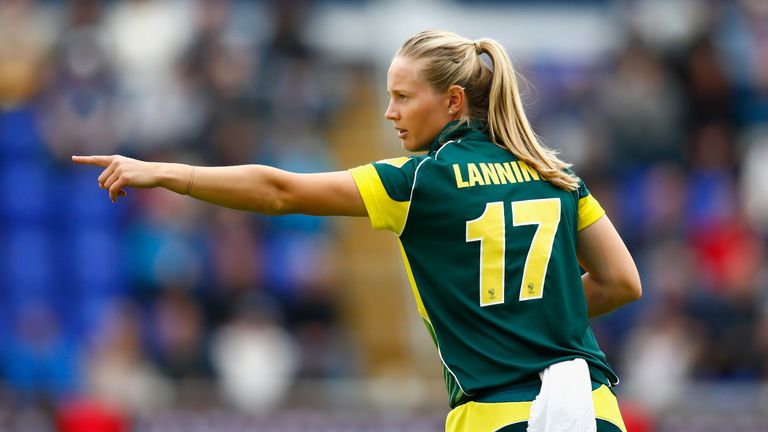 The youngest player to captain the Southern Stars at 21 mid-way through an Ashes series, the batter led her side to the 2014 World T20 before being named the inaugural Wisden Leading Woman Cricketer of the Year in 2015.
Along with the good, there have been tougher moments in charge, including a shock semi-final loss to India at last year's World Cup in England.
Yet for Lanning, her most challenging period since making her international debut as a teenager came off the field, after she was required to have surgery in August for a long-standing right shoulder injury, missing the Women's Ashes in the process.
"It took me a while to get my head around having to miss the Ashes," Lanning said. "When it was on, it was probably the part I found most difficult [during her recovery].
"Watching everybody else enjoying themselves, playing for their country and playing in such a big series that you want to be a part of.
"I'm not a great watcher of cricket, at the time and even now it has been a pretty frustrating time. It was really challenging not playing cricket for so long."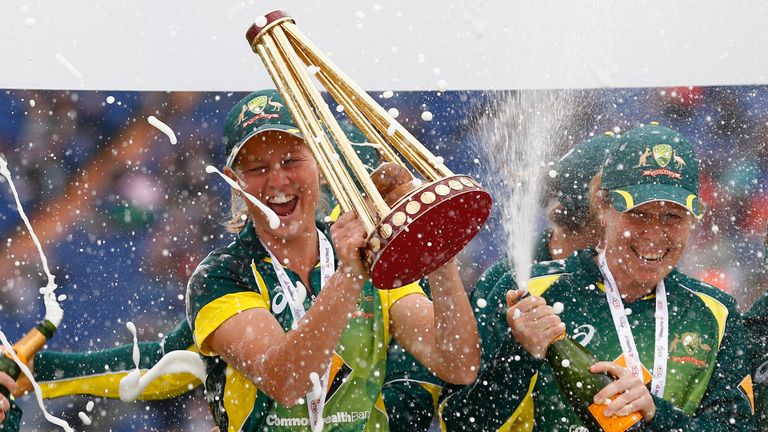 Lanning had been managing her injury for a long time before the 2017 World Cup, throwing underarm during the second Women's Big Bash League between December 2017 - January 2017, whilst fielding on the ring.
The pain and lack of movement did little to stifle her abilities with the bat, as the 25-year-old became the first woman to score 10 ODI centuries in a victory over New Zealand in March 2017.
Though clearly struggling during the World Cup with a heavily strapped right shoulder and little pain medication, the former Melbourne Stars showcased her trademark aggression with the bat as she hit a match-winning 11th hundred in her side's defeat of Sri Lanka during the group stages.
While Lanning had hoped to be able to get through the Ashes before her surgery she eventually had to admit defeat in her effort to fight through the pain.
"I had a sore shoulder for a while and we hoped that I could get through the World Cup and the Ashes and then we would think about doing something but it didn't pan out that way," she explained.
"Throughout the World Cup, it got to the point where I couldn't really function how I needed to and the decision was made for me. The timing was unfortunate."
Aware of the hard yards required during a World Cup campaign, Australia took the unusual decision to draft in a stand-in captain in Rachael Haynes for any matches Lanning might miss during the tournament in England.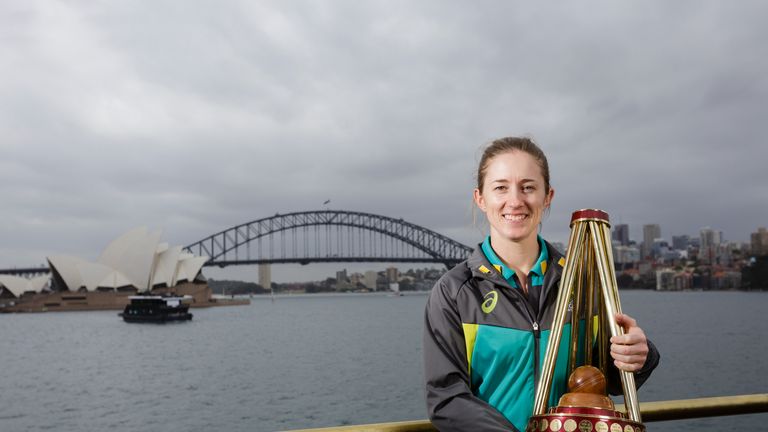 Haynes stepped in for the group match victories against Pakistan and South Africa and despite the intense media interest in the anomalous decision to bring in a stand-in leader instead of turning to vice-captain Alex Blackwell, Lanning believes the right decision was made for the team.
"I was part of a lot of the discussions [about] having Rachael [Haynes] stepping in," the former World number one ODI batter said.
"We went with something maybe a bit different to people on the outside at the World Cup but we had thought it through a lot knowing it could potentially happen.
"She [Haynes] came in and did a great job at the World Cup and it made a lot sense for her to be captain during the Ashes and be supported by Alex.
"I thought they both did a great job in unique circumstances and we made the right decision but I'm happy to step back in as captain now."
As one of the leading sides in women's cricket, there remains an extraordinary weight of expectation on Australia's much-lauded team.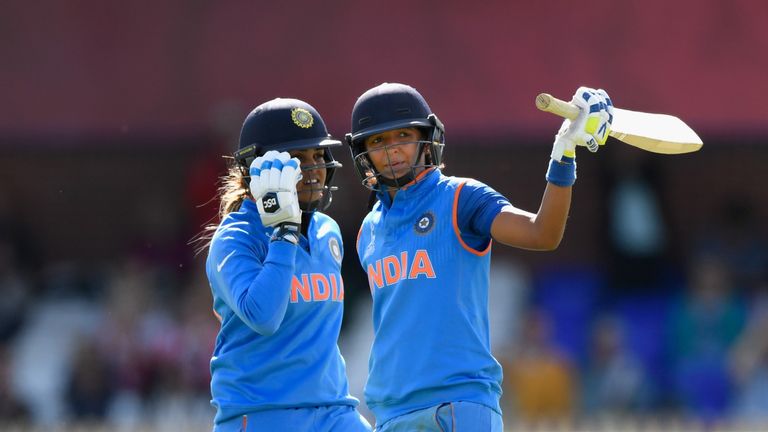 Having conquered it all, the Southern Stars are always seen as tournament favourites and the defeat in the final of the 2016 World T20 and last year's World Cup semi-final loss to India came as a surprise.
Lanning admitted that after the disappointing 36-run defeat to the tournament runners-up, her team had a frank assessment of their shortcomings before the Ashes in October.
"It was a pretty honest and brutal meeting," she said. "After the World Cup it all ended pretty abruptly, we [the players] went our separate ways and didn't get a chance to think things through.
"That meeting was important for our group to look back at the World Cup, work out where we needed to be better and also put a line under that and move forward.
"I thought throughout the Ashes the girls did well in resetting themselves and really wanting to play the brand of cricket we want to do.
"It is just the start of the next phase, we need to keep building and we need to keep evolving as a team, with myself and Rach [newly appointed vice-captain Haynes] as the leadership group.
"We need to make sure we're doing everything right, we are slightly different in our approaches but that's probably really good for the team."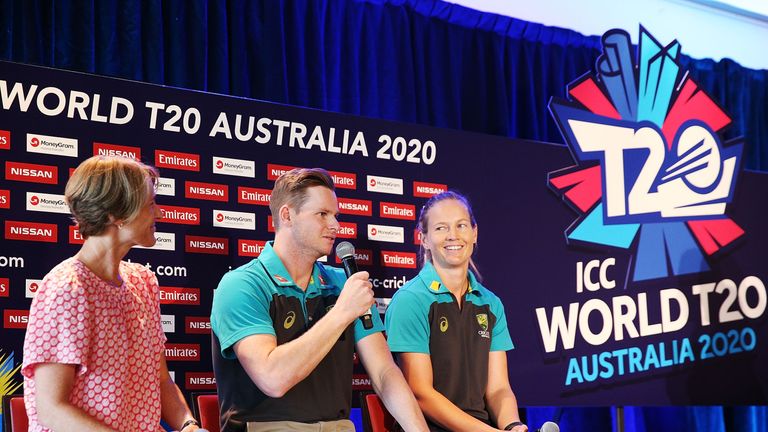 Since taking charge of Australia four years ago, the Singapore-born batter had little respite, captaining her state side Victoria and Women's Big Bash League team Melbourne Stars as well.
Alongside all of her playing commitments, there are always welcome obligations to be a part of and participate in outreach programmes to ensure the continued growth of women's cricket.
Despite her frustration at taking an enforced eight-month break from cricket, Lanning now appreciates that her first break from the game in over seven years enabled her to gain a fresh outlook.
"I have been able to take a step back, assess things and see what I can improve on and do differently," she said. "It has given me a different perspective on things.
"When you are playing and captaining a side you're always just looking towards the next match, next training session, next series.
"You don't get the chance to sit back, assess your game, and assess how the team can work better.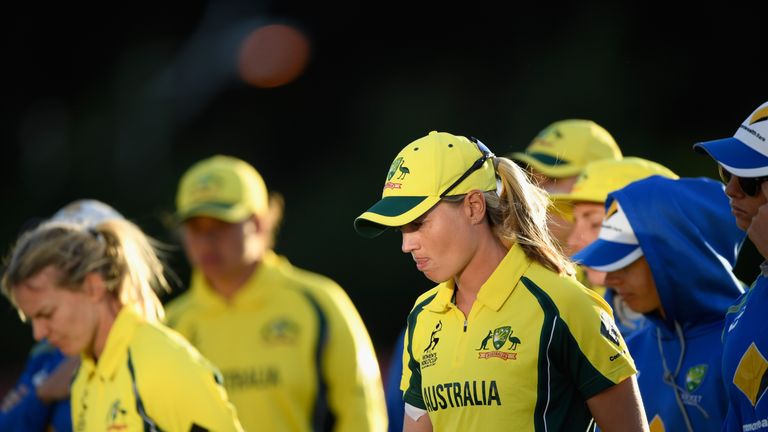 "I've not been focussing on playing as much and I've been able to observe a little bit more, work on my game personally and see how we can improve as a team.
"[The time off] will have been a really good thing for me and not just from a playing perspective but also a leadership perspective."
While the ICC Women's Championship ensures competitive ODI cricket between the international sides, with matches counting towards World Cup qualification, there still remains a huge gulf in the amount of cricket played compared to the men's game.
Though there is a Women's World T20 in November in the Caribbean, had it not been for the upcoming Tri-series between Australia, England and hosts India, Lanning's side would have played no 20-over cricket for almost seven months.
England Women's head coach Mark Robinson had pushed for the series to ensure there was not a six-month break between his team playing international cricket.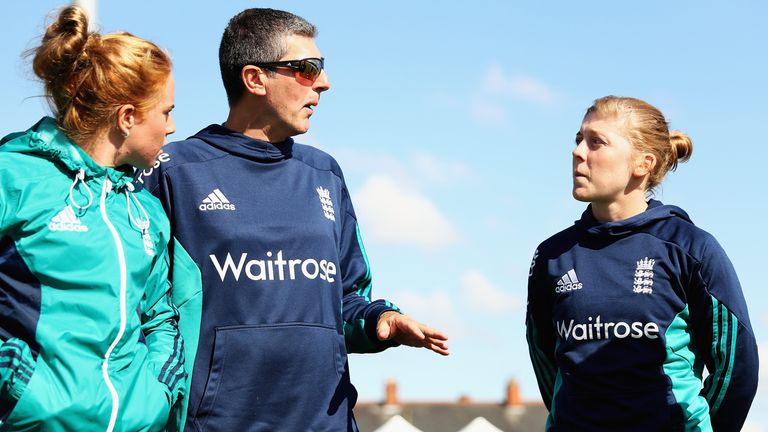 "We don't have a lot of cricket T20 games before the World Cup," Lanning explained. "[After the Tri-series] we have five months until our next series.
"We're playing a lot more cricket than ever before, the Women's Championship has done a really good job of allowing more teams to play against each other more often.
"I think it will change over time. We want to play more cricket and not just against New Zealand and England - who we used play against a lot - but also teams like India, South Africa and Sri Lanka."
For Lanning, the Tri-series, which begins with an opening match against India on Thursday March 22, is an opportunity to see her new look, younger side in action for the first time.
The Perth Scorchers batter has laid down a marker for all of the players ahead of the World T20 in November.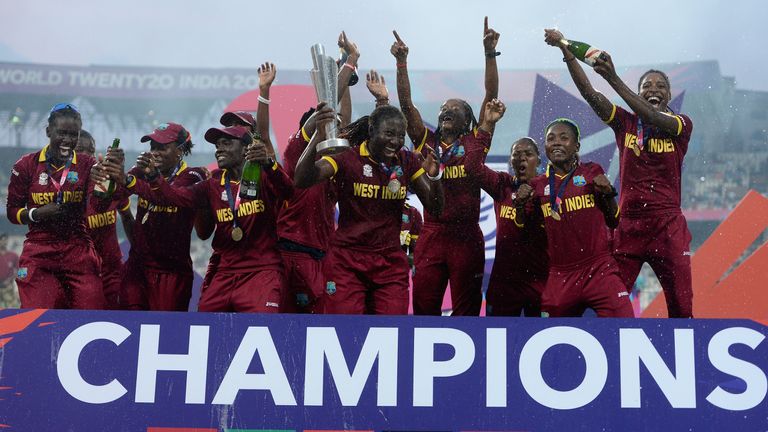 "The Tri-series gives us a chance to build on our T20 game," Lanning said. "There are some things that we implemented during that Ashes series which we will continue to do, which is important.
"It's crucial for us to play well in this tournament. They [England and India] are two very strong teams, who are very good at T20s.
"It will be great for us to see where we are at and try and nail down how we want to play our T20 format and the personnel in terms of batting order.
"Hopefully we will come out of this series really clear with our T20 plan and hopefully it has gone well."
And, if there was any question of Lanning's hunger to return to her peak after her time away from the game, she had just one message: "I'm going out there to score as many runs as I can."