Steve Smith and Cameron Bancroft controversy: five other ball-tampering scandals
By AFP
Last Updated: 28/03/18 9:47am
After Australia's Cameron Bancroft and Steve Smith admitted to ball-tampering against South Africa during the third Test, we look at five previous scandals in Test cricket…
Faf du Plessis - Australia v South Africa, 2016
Australia's current opponents South Africa have had players found guilty of similar incidents three times in the last five years, including captain Faf du Plessis. The batsman was caught on camera sucking on a sweet during the second Test in Hobart, before using his saliva to shine the ball. Despite no accusations from Australia, the ICC found Du Plessis guilty and fined him 100 percent of his match fee. He avoided a ban and responded with a hundred in the following match.
Faf du Plessis - Pakistan v South Africa, 2013
Du Plessis was also charged for using a foreign object to change the condition of the ball in a 2013 clash against Pakistan in Dubai. He appeared to rub the ball against the zip on his trouser pocket, and was fined 50 percent of his match fee. South Africa were again caught in hot water a year later when bowler Vernon Philander was found guilty of "scratching the ball with his fingers and thumb".
Pakistan - England v Pakistan, 2006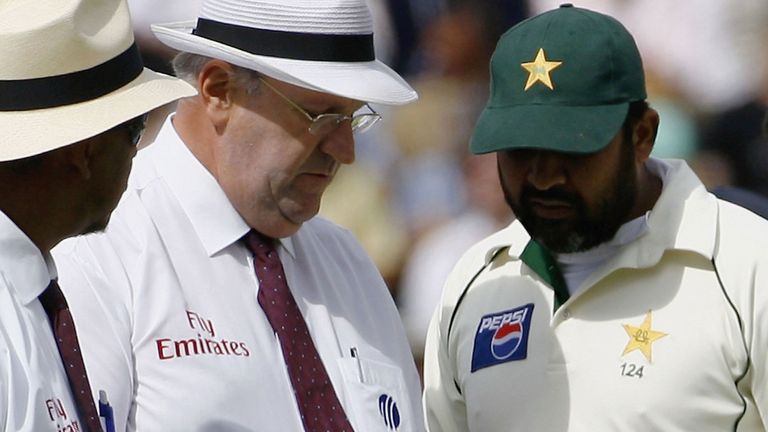 Maybe the most infamous ball-tampering controversy in recent memory ended with Pakistan forfeiting their Test against England at The Oval 12 years ago. Umpires Darrell Hair and Billy Doctrove gave England five penalty runs after ruling that Pakistan had tampered with the ball, leaving the tourists incensed. Inzamam ul-Haq's side refused to take the field after the tea break in protest, and the umpires awarded the match to England, the first forfeiture in Test history. Pakistan were later cleared of ball-tampering by the ICC, with the governing body also controversially changing the result of the match to a draw.
Sachin Tendulkar - South Africa v India, 2001
Indian great Sachin Tendulkar was handed a one-match ban by match referee Mike Denness after a game against South Africa in Port Elizabeth. Television footage appeared to show Tendulkar scuffing the seam of the ball, but he was actually only removing a piece of grass. There was serious backlash from Indian fans against Denness, with allegations of racism. The ICC eventually cleared Tendulkar of any wrongdoing, but the following third Test had its Test status revoked as the Indian cricket board refused to accept Denness as the match referee.
Mike Atherton - England v South Africa, 1994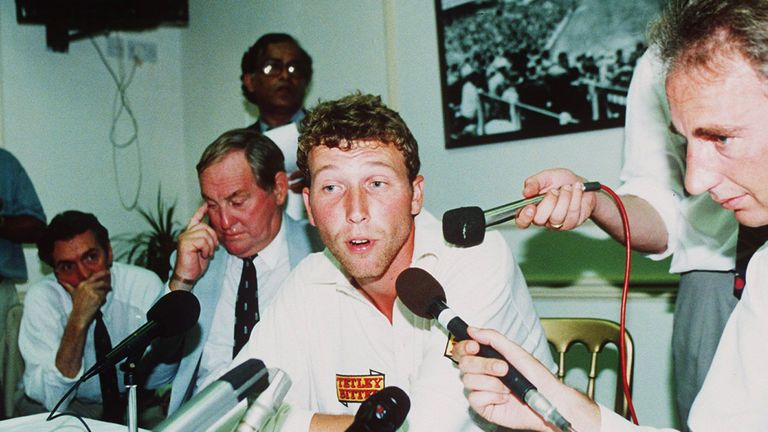 Then-England captain Mike Atherton was accused of ball-tampering for taking a substance from his pocket and rubbing it on the ball. He denied the allegations, saying he used some dirt from his pocket to dry his hands. He was not charged with ball-tampering and instead fined £2,000 for failing to disclose the dirt to the match referee. Despite calls for the opening batsman to resign, Atherton stayed on as England skipper full-time until 1998.