Ottis Gibson says South Africa and Australia have not socialised during Test series
Last Updated: 28/03/18 10:00am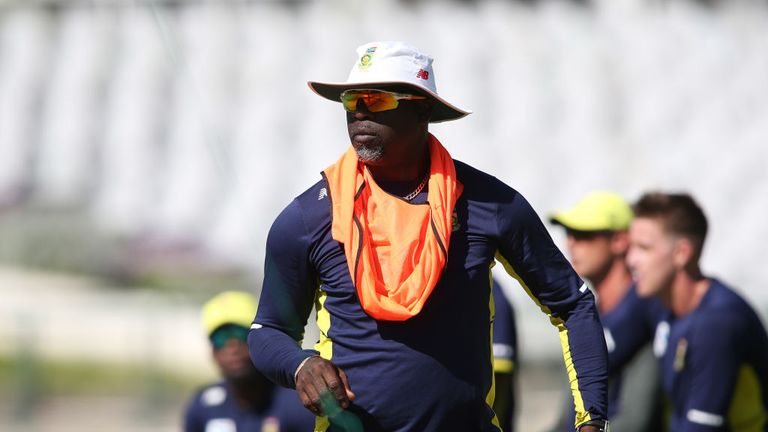 Ottis Gibson says there has not been any post-match socialising between South Africa and Australia during their Test series.
Asked to compare the atmosphere between the current series and the recent Ashes Tests in which he was part of England's coaching team, Gibson said players had got on away from the field despite the hype surround the series in Australia.
"This series has had a bit of an edge to it that is different to the Ashes," Gibson said.
"At the end of the Ashes (Tests) you sit down and have a drink together."
Gibson said relations had also been good earlier in the season when South Africa played India in a clash between the two top-ranked Test nations.
"When we played against India it was a tough series, but at the end of every game the guys came and had a drink together," he added.
"We haven't had that opportunity yet against the Aussies for whatever reason, because after every Test match there was some sort of drama, somebody had to go and see the match referee or there was some little conflict, stuff like that."
Gibson hopes the situation will be different at the end of the fourth Test, which starts in Johannesburg on Friday.
"At the end of the day cricket is still a gentleman's game and hopefully the next Test we can get back some way towards being a gentleman's game and have a beer together," he said.