Alastair Cook on ball-tampering, England's 58 all out and pink ball reservations
"With this case, what's happened in cycling, the match fixing stuff that came out in the Pakistan series against us in 2010 - it shows that the public just want to see a fair contest between people with a huge amount of talent playing the sport in the right way."
By Alastair Cook
Last Updated: 02/04/18 12:31pm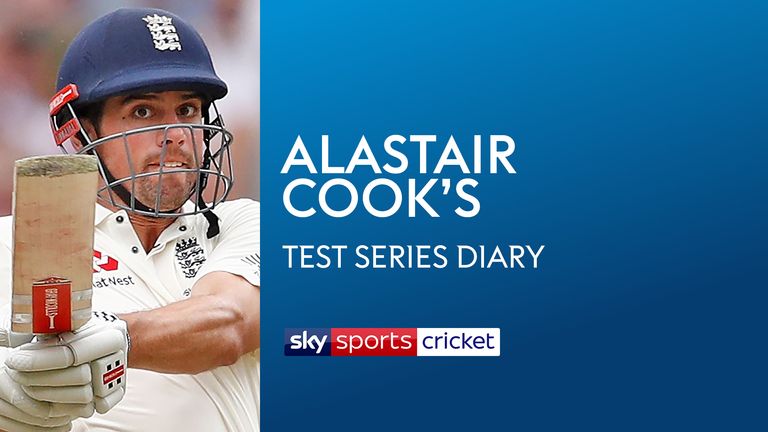 In his latest Sky Sports column, Alastair Cook discusses the Australian ball-tampering scandal, England's 58 all out in Auckland, his reservations over the pink ball and how the team must go about levelling the series in Christchurch…
The ball-tampering scandal in South Africa has dominated the news in the past week and the huge punishments for Steve Smith, David Warner and Cameron Bancroft show how seriously Cricket Australia have taken it after the public outcry.
They are huge punishments. I suppose in one sense it is part of the modern world, when a story gets going, and because of social media, these stories can snowball and Cricket Australia had to react as they saw fit.
It's a hard thing to talk about as a player. I think like everyone who has read about it, it's been a shock to see the fallout over what has happened.
Clearly there has been more public reaction to it than Bancroft and Smith would ever have thought there would be when they were sat in that press conference on Saturday.
It's very easy for us to sit here and comment on it but what it has done is provide a real reminder of what the public want to see when they watch cricket - and sport in general.
With this case, what's happened in cycling, the match-fixing stuff that came out in the Pakistan series against us in 2010 - it shows that the public just want to see a fair contest between people with a huge amount of talent playing the sport in the right way.
It's quite clear in this situation, with the public reaction, that they don't like cheating. It's a real reminder to those of us who play top-level sport, you do sometimes feel under a huge amount of pressure to deliver the goods because that is our job.
With the amount of money that is in sport, you can lose sight of the fact that the reason there is sport is because people want to watch it being played and that is what funds the game.
It will be interesting to see what happens in the fourth Test out in South Africa. I remember after the match-fixing stuff against Pakistan at Lord's, we came back and had to bowl them out on the Sunday.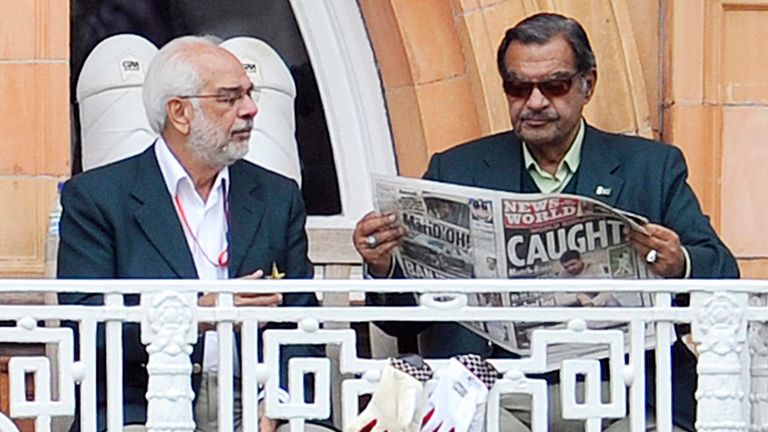 Who can forget that picture of the Pakistan management reading the News of the World with that headline on it? That was a very, very surreal day.
I know the game was done by lunch but hardly anyone celebrated a wicket, we won a Test match at Lord's but it was so irrelevant at that time.
That was a very strange thing and watching that South Africa game on the day after the ball-tampering story broke, I think you saw both sides struggle and there was a very different feeling. Obviously it shows what can happen when Australia lose 10 wickets in a session.
It was a difficult week for us in Auckland, being bowled out for 58 on the first day - I think that is one of the lowest scores I've been bowled out for in any side. It is sometimes very hard to stop when you're losing wickets and we weren't good enough to stop the rot.
We needed two people just to take 20 minutes out of it, survive that and allow us to then start trying to push back. It wasn't good enough, it was embarrassing to watch and it was only because of the weather that the game lasted five days.
It was tough. I've been on the other end of it when we've been flying and bowled Australia out 60, bowled other sides out for 100 and it is a nice feeling but at some stage it does come around, that is what sport tends to do.
Some days you're the pigeon and some days you're the statue - and we were definitely the statue in that game. Credit to the way Trent Boult and Tim Southee bowled in that situation, the ball probably swung more in that first hour than it did at any other time in the match.
I spoke to Kane Williamson afterwards and he thought it was surprising that when they bowled in our second innings it did less, even under lights - and historically in day-night Test cricket, that dusk period is the best time to bowl with the new ball. But he said that they couldn't get it to swing much either so it is very strange, really.
You have to look back at things like that first innings because otherwise it is always at the back of your mind as a team. You have to speak about it. You can't just say it is an anomaly and it's not often that 10 batters don't get double figures, you do have to talk about it as a team or you'll never move forward.
We've moved on to Christchurch now and there's a sense of familiarity really, moving back to the red ball. I think the bowlers trust the red ball, the batters trust themselves a bit more. It is probably a mental thing but the pink ball is not the same as the red ball.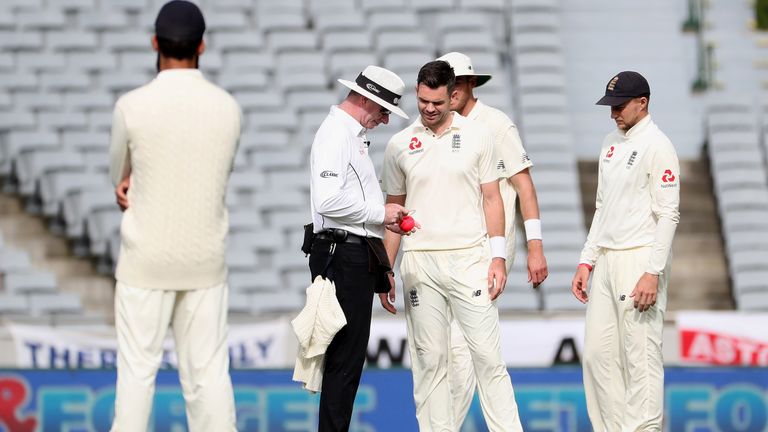 It feels very different when it hits the bat or when you catch it - I don't know why that is, whether it is mental or not? But there is definitely a sense that it is nice to go back to the red ball.
I understand why day-night cricket has come in to attempt to bring a different angle to Test cricket or four-day cricket. The idea is to get more people in the stands and watching on the TV.
I just don't think the pink ball is right though, you saw how times it had to be changed. I've always said that for day-night cricket to work then the ball should try and behave like a red ball and for whatever reason, it doesn't.
As for the second Test, we've got to play better, it's pretty obvious.
When things haven't gone well and there has been criticism you can try and over-complicate things but it is down to the side that is picked to produce a better performance, whether that is being the bloke who scores a hundred or, as a bowler and in the field, committing for five days.
We know we need to win to draw the series but you can't chase the game in Test cricket, you've got to earn the right, build a lead and do the right things over five days to win. That is the challenge facing us.
We arrived here on Wednesday afternoon and we went to Stokesy's uncle's house, he had his whole family there actually, which was nice. It was good to get out of the hotel, have a barbeque and it was a good team event.
Finally, Nasser Hussain turned 50 this week and he doesn't look a day over 60, does he? He didn't get many half-centuries so it is nice for him to get one!
Comment below to get involved in the debate, but please adhere to our House Rules. If you wish to report any comment, simply click on the down arrow next to the offending comment and click 'Report'.