Mohammad Amir 'needs to show us a bit more', says Pakistan bowling coach Azhar Mahmood
Last Updated: 03/05/18 1:33pm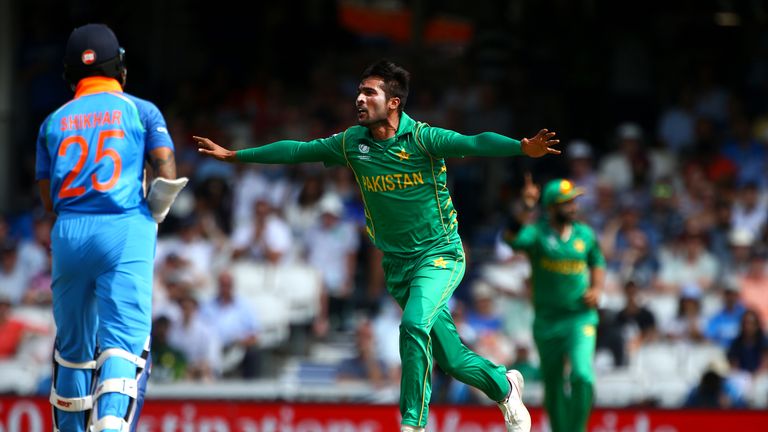 Pakistan bowling coach Azhar Mahmood "wants more" from Mohammad Amir in their upcoming Test matches against Ireland and England.
Having served a five-year ban from cricket for his part in a spot-fixing scandal, Amir returned to international duty in 2016.
However, in 16 Tests since his comeback, Amir's 44 wickets have cost a relatively expensive 37.25 - the left armer having taken 51 wickets at just over 23 in his first 14 Tests.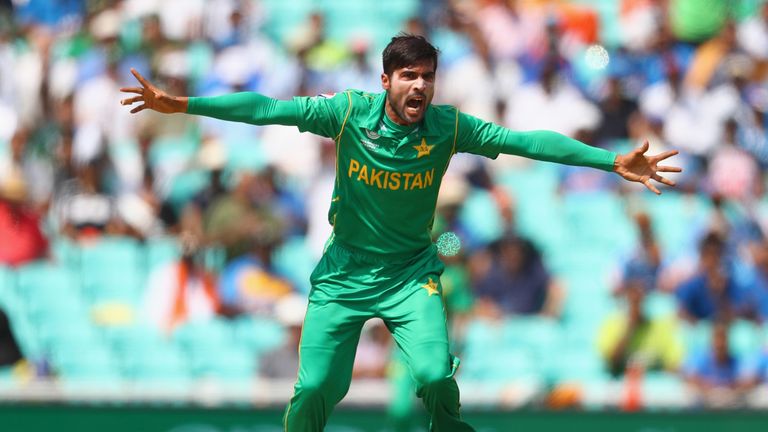 After Amir finished with 1-45 during Pakistan's drawn tour opener against Kent, Mahmood said it was time for the 26-year-old to up his game.
"We want more from Amir, as bowling coach I want more from Amir," said Mahmood, a former Pakistan all-rounder himself.
"If you see his record since he came back it's not great, but he was coming back after five years out.
"He needs to take a bit more responsibility and get more wickets for us.
"If he's the leader of this attack, he needs to show us a bit more. I'm sure he will do that and that's what we want from him."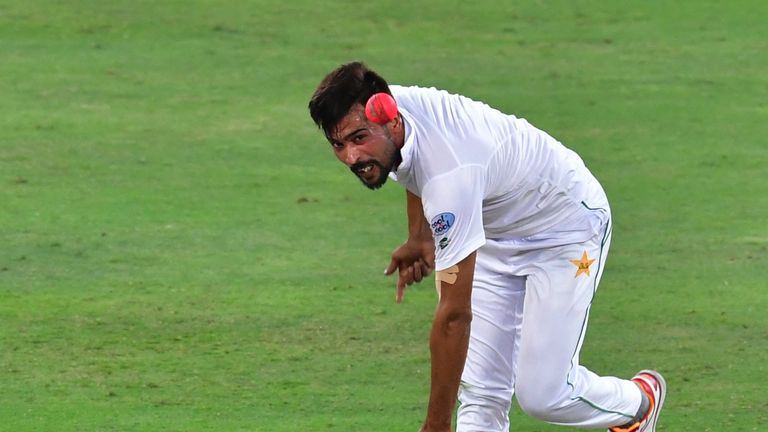 Amir produced one superb delivery on Tuesday, bowling Kent's Alex Blake with a late-swinging yorker.
Kent's assistant coach is former South Africa quick bowler Allan Donald, who said: "When I saw this kid [Amir] a few years ago, he's one of the most skilful that's going around.
"When you saw him knocking over those 'poles', that's exactly what you expect from him - so much skill, so much imagination and creativity to produce that sort of thing on flat pitches.
"When it gets flat, you have to think out of the box and to see that happening was an eye-opener."
Pakistan next face Northamptonshire, before providing the opposition for Ireland's inaugural Test and then returning to England for a two-Test series, which is live on Sky Sports Cricket.
They drew 2-2 in England in 2016 and Donald expects another close contest.
"There are some seriously good players in this Pakistan team," he said. "I think it's going to be a great series."