County players retain concerns over new 100-ball format after meeting ECB
By Sky Sports News
Last Updated: 13/05/18 10:23pm
The Professional Cricketers' Association say a large amount of details regarding the proposed 100-ball format of the game remain "undecided and unclear" after a meeting with the ECB.
The governing body announced the controversial plans last month, to which the PCA responded by saying the players were concerned over a lack of information and clarity regarding the new tournament.
A total of 27 players - including England wicket-keeper Jonny Bairstow and PCA chairman Daryl Mitchell - met the ECB at Edgbaston on Tuesday, but the PCA say they still have concerns regarding the proposals.
A statement on their website said: "The Professional Cricketers' Association met with the ECB today with views presented from all 18 first-class counties as well as the England men's and women's squads.
"It was an open session for two hours with (ECB) CEO Tom Harrison and Sanjay Patel, Managing Director of the new competition. They explained the rationale behind the proposed new format, we aired the players' concerns.
"They were keen to stress this is a concept which they are exploring with us and other stakeholders.
"There is a huge amount of detail which remains undecided and unclear. There is concern in the county dressing rooms with the 100-ball format but the players remain open minded to the competition and are prepared to work with the ECB through these issues."
Meanwhile, Harrison was more positive about the meeting, describing the discussion with the players as "amicable".
He told Sky Sports News: "We just had a good, two-hour, very constructive discussion. There's a lot of discussions still to have.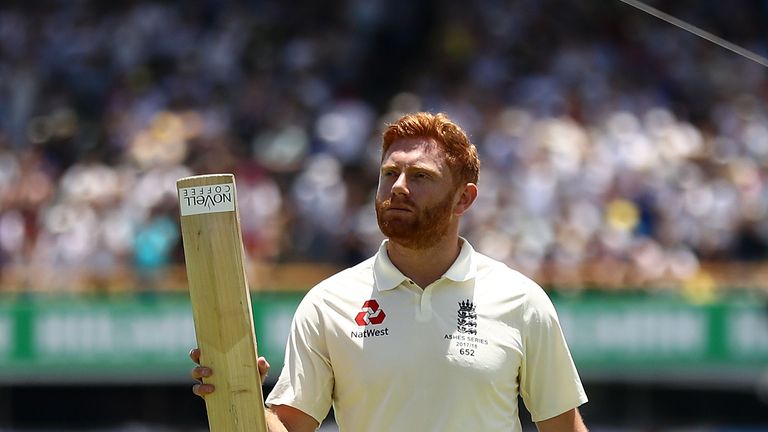 "The players are a really important group to us and we'll continue to listen to them. But this has been a really good debate and we'll continue our discussions over the week and months ahead.
"It's always amicable. This a concept that we're discussing with the groups that matter the most. Clearly players are primary in terms of the people that matter most to us."
The ECB are in the process of carrying out a dozen meetings with various stakeholders involved in the new proposals.
The 100-ball format will - if given the go-ahead - feature eight city-based franchises, as well as a £1m salary cap for each side and a new ten-ball over.