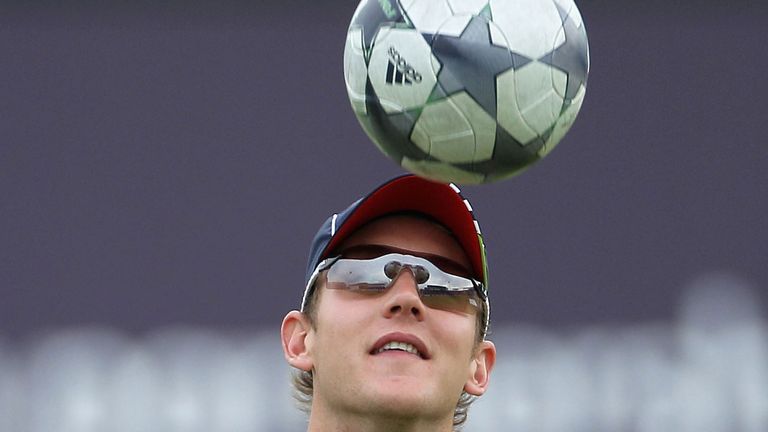 England cricketer Stuart Broad has beaten nearly six million other fantasy managers to win Gameweek 37 of Fantasy Premier League with 180 points.
Broad - a passionate Nottingham Forest fan - led the worldwide table ahead of West Ham's clash with Manchester United, and 19 points from Adrian in the West Ham goal helped England's second-leading wicket-taker claim top spot.
The England bowler used his bench boost chip to benefit from points scored by his substitute players, while he captained Arsenal's Pierre-Emerick Aubameyang for 46 points.
The 31-year-old took to social media to say: "I am genuinely delighted."
Prior to West Ham's 0-0 draw with United, Broad had led table with 169 points - the same number as his best Test score for England, made against Pakistan in 2010.
Broad compared his points haul at that point to taking 8-15 against Australia in the 2015 Ashes.
England will announce their squad for the upcoming two-Test series against Pakistan - live on Sky Sports Cricket - on Tuesday.