England v Pakistan: What are Keaton Jennings' Test credentials following his recall?
By David Currie
Last Updated: 30/05/18 6:04am
Keaton Jennings is celebrating a return to the England Test team.
The Lancashire left-handed opener is the new man tasked with turning around England's troublesome batting displays, the likes of which helped contribute to their nine-wicket defeat to Pakistan in the first Test at Lord's.
Jennings has played six Tests for England already, averaging 24.50. Here, we document his brief Test career so far…
Dream debut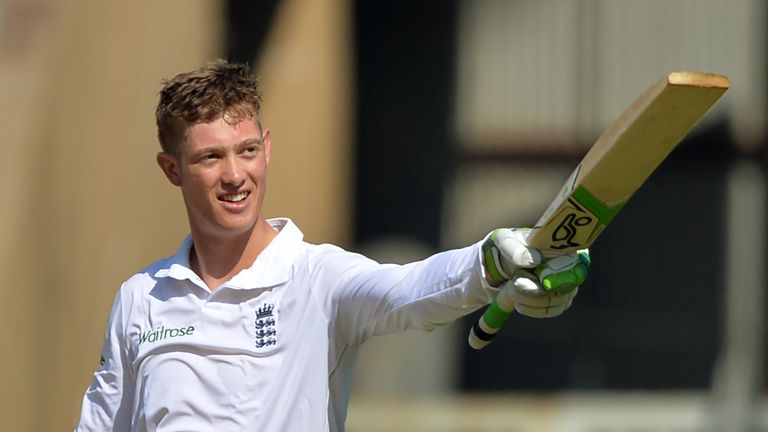 Jennings was drafted in from the England Lions tour of the UAE just days prior to the fourth Test of England's dismal 2016/17 tour of India in Mumbai, and he made an immediate impact, becoming only the 19th Englishman to score a century on debut and the first England opener to achieve the feat since Alastair Cook did it in Nagpur in 2006.
It could all so easily have been a nightmare introduction to Test cricket, though, starting with a pair. Jennings - who was dismissed by Bhuvneshwar Kumar for a first-ball duck in the second innings - while still on nought in his first Test knock, was dropped by Karun Nair at gully off Umesh Yadav.
However, having survived those early jitters, Jennings played the Indian spinners of Ravichandran Ashwin and Ravindra Jadeja - who claimed all 10 wickets in England's first innings - with particular aplomb, driving and sweeping superbly on his way to a debut score of 112. Jennings would also notch a fifty in the next Test in Chennai.
Michael Atherton said: "I thought he played superbly. What you look for in new players is that they are not afraid and he did not look overawed at all.
"There was no surprise he played the seamers nicely with his South African and Durham grounding, but with a combination of aggression and a solid defence, he played the spinners well too."
South Africa struggles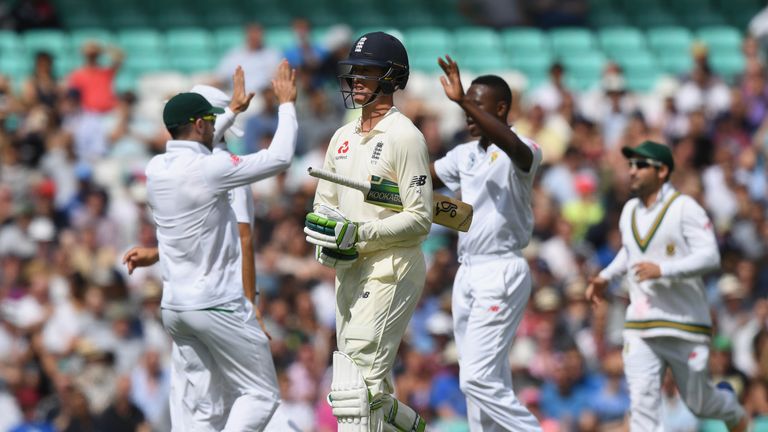 Following that encouraging start in India, four single-figure scores followed in Jennings' next five innings against South Africa in the summer, with the opener's spot under pressure as quickly as he had earned it.
The biggest criticism of Jennings was the repetitive nature of his dismissals, with two of those five innings ended with him nicking behind, and one seeing him edging to third slip when out for a duck - his third in his first five Tests - at The Oval.
The writing appeared to be on the wall, though a dogged second-innings 48 - in which he was dropped on six and survived an overturned DRS dismissal on 33 - earned him one last stay of execution.
Nasser Hussain said: "His form is going in the wrong direction and he needs a score. The repetitive nature of dismissals is down to the repetitive nature of where his front foot is landing.
"Whatever length, whatever line - over the wicket, around the wicket - he doesn't move his foot across to the line of the ball and it has got him into trouble.
"He reminds me very much of Marcus Trescothick. He used to lean into the drive, head position right over the ball, whereas Jennings is going at the ball with his hands. Look at Trescothick, that's what I'd advise the lad."
Final Test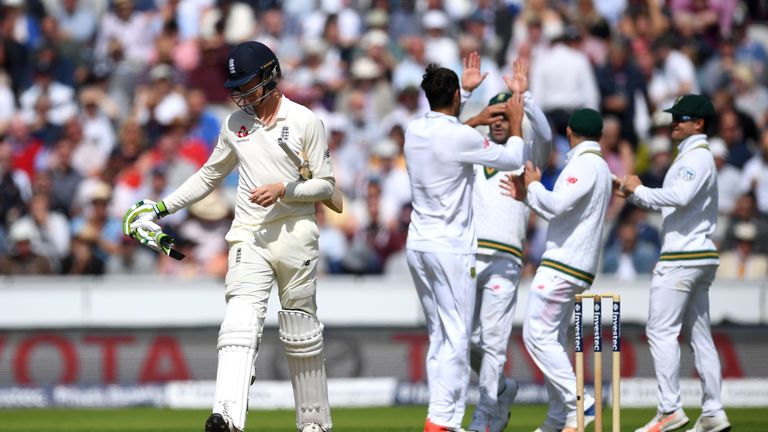 The repetitive dismissals continued as Jennings got one last go in the final Test of the South Africa series at Old Trafford, with the then-Durham opener once more serving up regulation nicks to wicketkeeper and first slip after painstaking innings' of 17 (off 37 balls) and 18 (off 63 balls).
Once again, Jennings could have fallen even earlier, for four in the first innings when a bat-pad chance off Kagiso Rabada ballooned into the vacant short-leg area, and for nought in the second innings, dropped at second slip off Morne Morkel.
Jennings finished the series with an average of 15.88 over eight innings and was subsequently dropped for Mark Stoneman in the three-Test series against the Windies and was not included on the winter tours of Australia and New Zealand.
Bob Willis said: "He had a great start in India but he has looked like a wicket waiting to happen all the way through this series. The repetitive nature of his dismissals means he is going to be back in county cricket for the foreseeable future."
"Although conditions haven't been easy - there hasn't been a belting batting pitch all series - the alarm bells must be ringing when a player, at this level, keeps getting out in the same way."
County form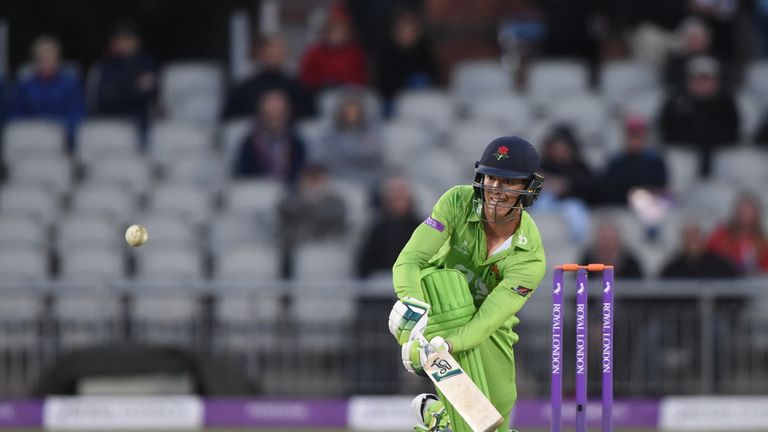 After an ambitious move from second-division Durham to top-tier Lancashire in the offseason, Jennings struggled - as most batsmen did - in the first couple of County Championship games of the season, accumulating just 79 runs from his first five innings.
But, then, a hundred against Somerset earlier this month was subsequently backed up by another against Nottinghamshire, before Jennings then blasted the same attack for a 127-ball 136 in the One-Day Cup to make it three tons on the trot. Two fifties followed in his next two innings, with a call from the England selectors swiftly after.
Rob Key said: "I saw Jennings score his hundred for Lancashire against Nottinghamshire on Sky and he seems to have addressed some of the issues he had against South Africa.
"I was struck by the simplicity of his technique so I think he deserves a second crack. As a young player who may have struggled a bit in international cricket initially, you must be allowed to find your game, learn from your mistakes and come again.
"Your only currency is runs and Jennings has scored them in county cricket for a while now. He also showed ambition by being prepared to leave Durham for Division One cricket with Lancashire - you are under a bit of pressure when you do that and he has shown his quality already with runs in the County Championship when not many else have got them."
Watch the second Test between England and Pakistan, live from 10am on Friday on Sky Sports Cricket.