Ben Stokes trial judge directs not guilty finding on defendant Ryan Hale
By Press Association
Last Updated: 09/08/18 2:42pm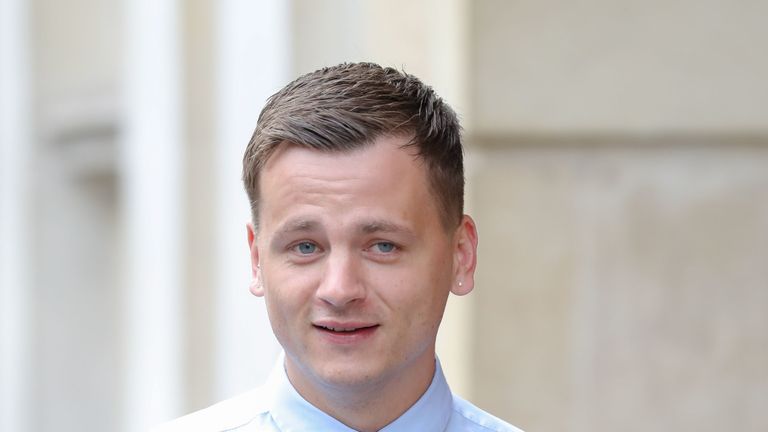 The jury at the Ben Stokes trial at Bristol Crown Court has been directed by Judge Peter Blair QC to find defendant Ryan Hale not guilty of affray following legal submissions.
Hale, 27, was on trial for affray alongside his friend Ryan Ali, 28, and England all-rounder Stokes after an incident outside a Bristol nightclub in September 2017.
Stokes is alleged to have knocked Hale out during the fracas near the Mbargo nightclub but he, along with Hale and Ali, has denied the charge.
Latest on Ben Stokes' trial from Sky News
Mr Hale told police he was an "innocent bystander" when he was "smacked about the place" by Stokes after leaving the nightclub in the early hours of September 25.
The jury of six men and six women were told Mr Hale went to fetch a metal pole after being knocked unconscious by Stokes.
Judge Blair told jurors that he had considered whether they would be able to find that Mr Hale "used or threatened unlawful violence".
"There hasn't been any evidence whatsoever that he did so," the judge told them.
"The next thing you see him doing is taking his t-shirt off and putting it under the head of Ryan Ali, who has been knocked senseless to the road surface.
"I have come to the conclusion that I should exercise my responsibility of directing you that there is no case to answer against Ryan Hale, the third defendant.
"Upon analysis of the evidence, in terms of what the law would require to be proven, I have come to the conclusion that you cannot properly convict him of the charge of affray."
The court clerk directed Mr Hale to stand and asked the jury foreman: "Do you find him not guilty?"
The jury foreman replied: "Yes".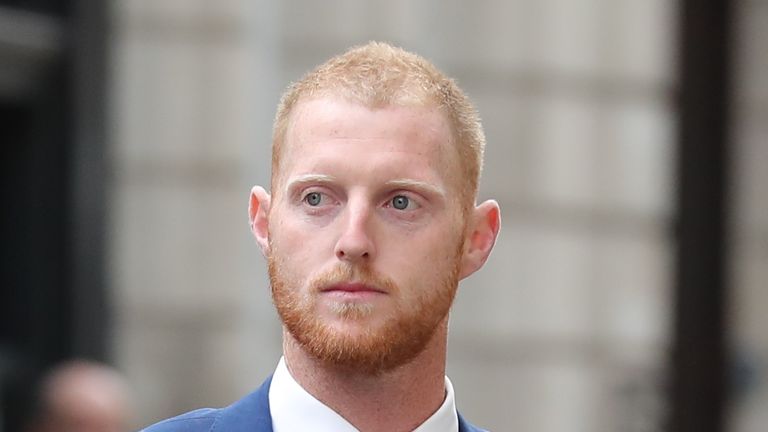 The verdict was announced just before Stokes was called to give evidence.
Earlier on Thursday, the court had heard Hale's formal evidence to police after the incident, in which he claimed Stokes "could have killed me".
Hale told officers: "I had a constant headache which I'm probably going to go and get checked out again. It's the emotions of it all. The fact I've been attacked. Watching the video was shocking.
"I'm a dad. He could have killed me. I don't know why he didn't stop. You hear about it all the time - he could have.
"Just the way he was acting in the video, he could have beaten the living hell out of me. It's shocking to see someone doing that to someone who didn't do anything wrong. It's quite shocking to think that I've been put in a situation like that."