Rory Burns ready for England scrutiny as potential Alastair Cook replacement
"Over 12,000 Test runs and over a decade of service at the top of the order is a pretty hard void to fill. So I wouldn't say it's daunting [replacing Alastair Cook], I see it as exciting."
By David Ruse
Last Updated: 04/10/18 12:50pm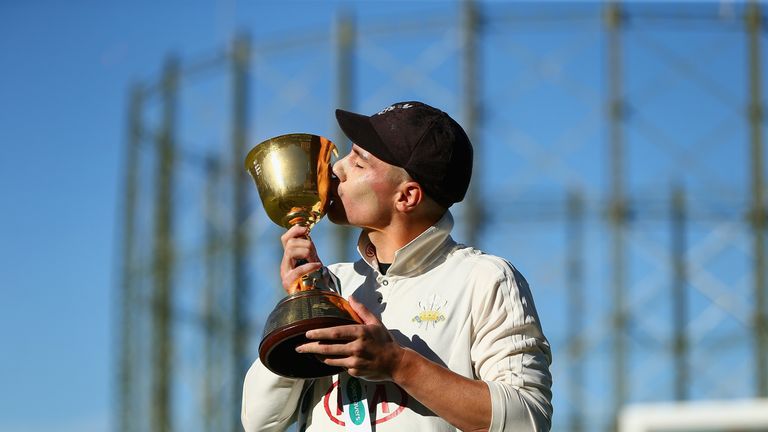 Rory Burns has had to get used to the spotlight this summer.
As the leading run scorer in the country, captain of County Champions Surrey and an England opener in waiting, the cameras and column inches have regularly focussed on the 28-year-old left-hander.
It would be a real surprise if that was not the case again on Thursday night with Burns heavy favourite to beat team-mate Rikki Clarke, fellow England call-up Joe Denly and Kent's New Zealand paceman Matt Henry to PCA Player of the Year, having racked up 1,359 Championship runs in 2018.
Interest in the Epsom-born batsman will, to use a Spinal Tap reference, turn up to 11 if he is named in England's XI for the first Test against Sri Lanka in Galle in November - a scenario that seems a shoo-in as Joe Root's side begin the post Alastair Cook era. Burns, who possesses an eccentric batting technique, is braced for a barrage.
"I don't think anything can prepare you for the level of scrutiny you get in international cricket," Burns told Sky Sports.
"I have got a couple of good mates who have been in and amongst it recently, like Jason Roy, and so I know it's something that comes with the territory.
"You have to understand that people will analyse you. As long as you stay true to your method and how you want to go about it, I think you will be in a pretty good place."
Burns' long run of churning out runs - he has passed 1,000 in each of the past five first-class seasons - looked set to secure him a spot at the top of the order alongside Cook.
But the latter's decision to call time on his England career means the Surrey skipper will not be Cook's umpteenth opening partner but the first man to succeed him. An intimidating prospect?
"I don't think anyone can really replace Cook," Burns said of England's all-time leading run scorer, hundred hitter, and appearance maker.
"Over 12,000 Test runs and over a decade of service at the top of the order is a pretty hard void to fill. So I wouldn't say it's daunting, I see it as exciting. There is an opportunity there and hopefully I can grab it with both hands.
"I think it has come at a good time for me. I have a weight of runs behind me and the self-belief that breeds. I feel I am ready to take that next step and hopefully do myself justice.
"I don't think you ever expect [a call up], although I certainly hoped that my phone would ring and when it did I was obviously a very happy boy. It's a nice reward for what I've done over the year."
Cook's numerous batting records were built on tremendous mental strength rather than a watertight technique and pundits may be quick to pick apart Burns' methods at the crease.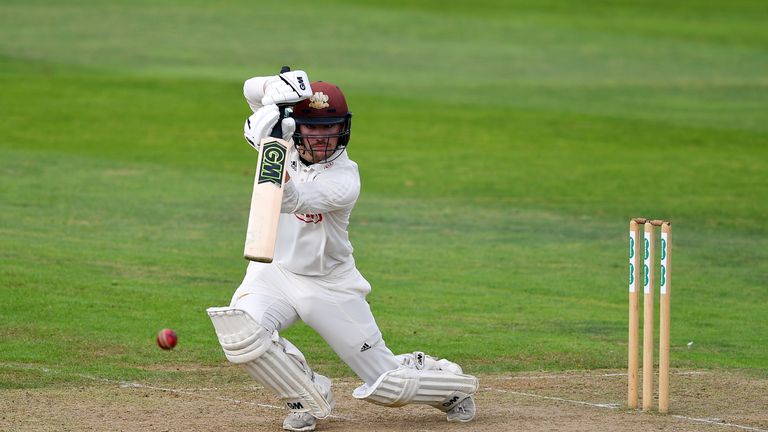 "I have tried to stay pretty chilled the whole time. You focus on what you can control and what I could control was scoring runs for Surrey. I know there was a lot of hearsay about me perhaps getting a call up but I think it helped me the fact I was captain and I had a lot of other stuff to focus on."
Rory Burns
Not one of the game's stylists - "workmanlike" is how he describes himself - Burns tends to gaze towards mid-on and shuffle his shoulders before the ball is released. There may be mild alterations in what is likely to be a haven for spinners in Sri Lanka but don't expect the England new boy to unveil any dramatic changes.
"People might say it's unorthodox or has certain nuances to it but it's something that I've tried to build over the years and it has worked for me," said Burns, who has scored 15 first-class hundreds, four of them in 2018.
"I believe in it and hope it can help me succeed at the highest level. It's fairly unorthodox before the ball comes down with a routine and a bit of head twitching, but then at the point of release it becomes pretty orthodox."
"I wouldn't say people have tried to change it but they have tried to help me develop. Other people will have their opinions but it's about filtering what you think is best for you and how to work it into your game. It's not static, technique changes over time and it's something I try to evolve.
"It's being billed as trial by spin in Sri Lanka. Dean Elgar, who I played with at Surrey this season, played there with South Africa and he said he didn't face a ball of seam!
"I have game-plans for moving from the Dukes ball on green seamers to what will probably be dusty pitches over there, and it's something I am relishing."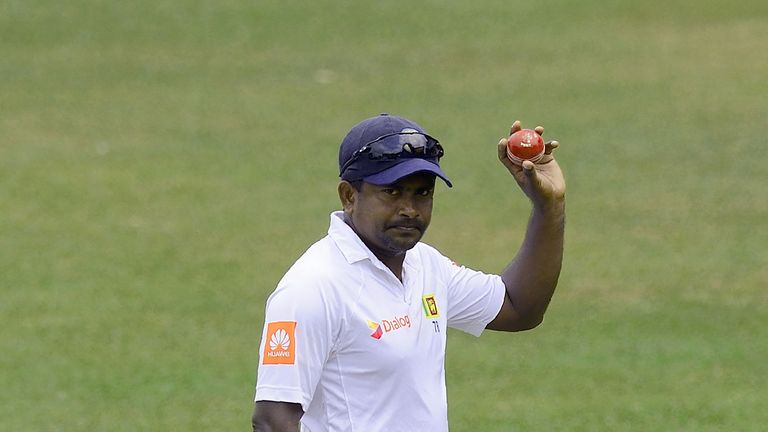 The Oval surface was champagne-soaked last week as Surrey celebrated their first Championship title since 2002, a talented batch of home-grown players, including Burns, Ollie Pope, Sam Curran and Jason Roy proving pivotal as the Londoners topped the table by 46 points from second-placed Somerset after losing just one match all season.
Burns, though, was also quick to praise the impact of former South Africa seamer Morne Morkel, who penned a two-year Kolpak deal at the club in April and then went on to bag 59 wickets in 10 Championship matches during the campaign.
"We've been fortunate to have shared the dressing room with the likes of Kumar Sangakkara - getting to know him as a bloke off the field in the three years he was here and understanding what he can bring off the park was as important, if not more important, than what he did with the bat.
"Now we are lucky to have Morne - the way he has been around the camp on a day-to-day basis has been great. He is an extremely hardworking bloke and it can only be good for our bowlers to learn from him. I can't speak highly enough of him.
"He is an interesting character, a very funny bloke - he did some magic tricks to break the ice at the start which involved doing things with matchsticks and pieces of string that I've never seen before. I won't call him Houdini quite yet but he certainly has a vocation there!
"It has also been exceptional to see how we have progressed as a group. Most of us have grown up together and now work together day in, day out - you look around the dressing room and you forget sometimes how many home-grown players there are.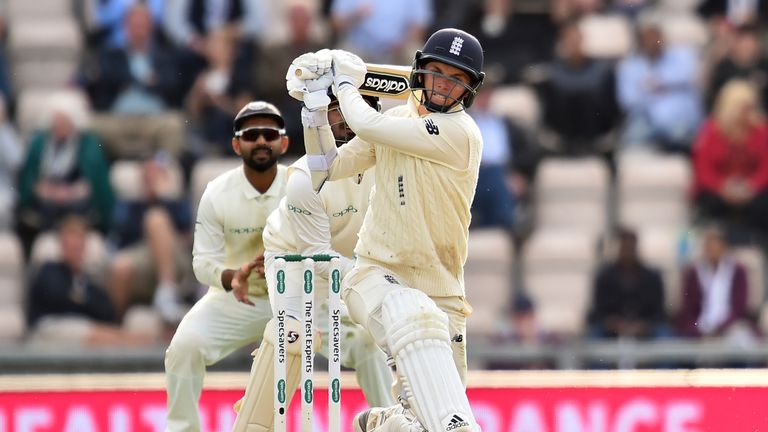 "I don't think his form surprised me, although it was astonishing that he was named Player of the Series against India. I think the fact he has played in front of packed houses at The Oval since he was 16 has only aided him and he just expressed himself on the big stage with bat and ball."
Rory Burns on Sam Curran
"We took a photo recently and it dawned on me that there are 14 or 15 of us who have come through the ranks with Gareth Townsend, the academy director at Surrey. To win a Championship with guys you know really well, is very special."
Burns says the way Surrey's international stars have returned to the club and got stuck in when their England commitments allow has been crucial, a scenario he may face next term if he nails down an opening berth.
The batsman is not thinking about playing in Ashes series just yet, though, with his main target for the 2019 summer helping his county boss the domestic game.
"Whenever players have been away with England and then come back, guys like Popey [Ollie Pope], Rocky [Mark Stoneman] and Sam [Curran], or Jason from the one-day stuff, they have shown real character and how much they love being at Surrey.
"Sammy got himself down to Worcester having literally just finished a game for England to celebrate with us as we won the title and that shows what we are about and what we are trying to build.
"We have enjoyed this success and celebrated it but that's that now. We've created history and next year we want to replicate it. It's always harder to defend something than win it in the first place."