England come up against ambidextrous spinner Kamindu Mendis in Sri Lanka
Sri Lankan Kamindu Mendis bowls left and right handed in warm-up match in Colombo
Last Updated: 05/10/18 3:53pm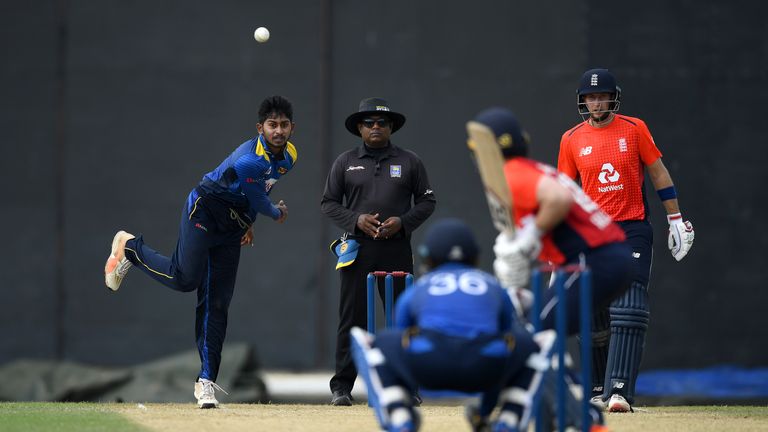 England came up against ambidextrous spinner Kamindu Mendis in Sri Lanka, with the 20-year-old bowling left and right-handed.
Mendis bowled five right-arm off-breaks to the left-handed Eoin Morgan before switching to left-arm spin against the right-handed Joe Root in the 14th over of England's ODI warm-up win over a Sri Lankan Board XI, in which Morgan and Root stroked unbeaten nineties.
The youngster - whose unique skills first came to prominence in the Under-19 World Cup when one YouTube clip garnered in excess of 430,000 views - continued to alternate throughout the innings depending on whether Morgan or Root was on strike, getting through eight overs for 37 runs to back up his quick-fire 61 with the bat in Colombo.
"When I was eight years old, playing in the garden with my friends, I learned to bowl with both arms. Now I am comfortable with both and happy to do it in any match," Mendis, who batted left-handed, told Press Association.
"Root and Morgan knew what I was going to do, they didn't panic and are big-match players. They are two of the best I have bowled to. My aim is to play for Sri Lanka, I'll work hard for it."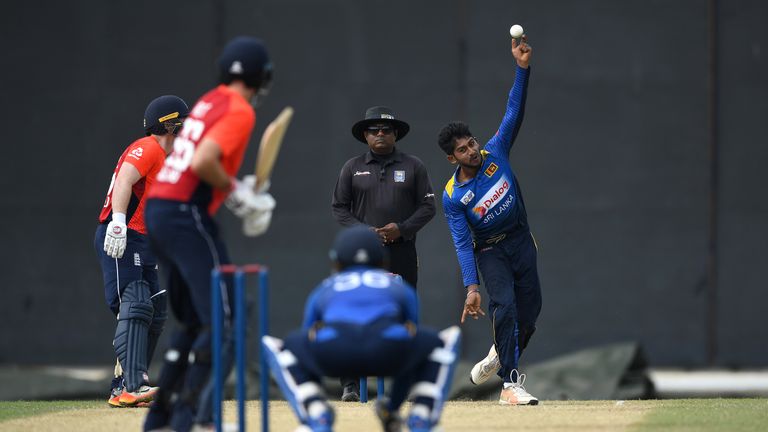 "I've never seen someone do that live but it's great and fantastic for the game," England spinner Moeen Ali said of Mendis. "It's amazing he was so accurate with both arms and really it will be the way cricket is going to go.
"You hear rumours about these guys being around but for him to bowl to that standard and be that good is fantastic. I've tried bowling left-arm but I was so bad! You just don't have that same feel."
Mendis is yet to make his full international debut and has not been included in Sri Lanka's squad for the ODI series against England, which starts in Dambulla on Wednesday, live on Sky Sports Cricket.
Indian bowler Akshay Karnewar has a similar ability to Mendis, something he displayed in a warm-up match against Australia in Chennai last year.
Another Sri Lankan, Hashan Tillakaratne, switched from his preferred right hand to his less-favoured left in a victory over Kenya during the 1996 World Cup, while former England and Essex batsman Graham Gooch was also known to bowl with both hands on rare occasions.