Joe Root's England Diary: Eoin Morgan, badminton with Mark Wood and an ambidextrous spinner
"What Morgan has done with this team since the World Cup is phenomenal, really - to turn things around as quickly as that and for us to be a very settled squad."
By Joe Root - @root66
Last Updated: 10/10/18 5:00pm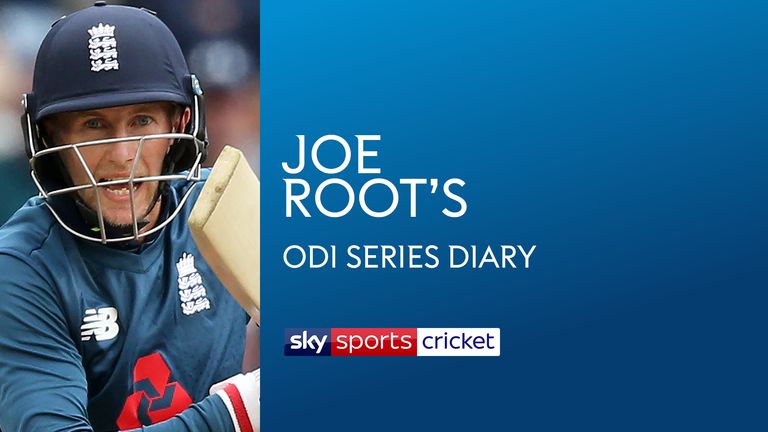 Joe Root talks about picking up pointers from Eoin Morgan, his poor FIFA skills and facing an ambidextrous spinner ahead of England's ODIs in Sri Lanka...
I remember last time we came to Sri Lanka, four years ago, it was very similar.
It was monsoon season, so you expect it to be quite challenging in terms of the practice you get and even the games can be quite disrupted by the weather. The conditions might play quite a big part so it's good to get your head around it early.
It can be quite frustrating - you get here and you want four or five good practice dates and those are disrupted as well because of the lack of time in the middle. But that's one of the challenges of touring here.
The lads have just tried to make the best of it and be quite smart with their practice, but you're limited in terms of getting out of the hotel. Sri Lanka's such a beautiful country, you want to have a look around.
There's been quite a lot of FIFA and Xbox played so far! You want to keep your minds active and keep alive that competitive instinct that everyone seems to have in our dressing room.
I'm way down - I'm not one of the better ones. I don't play a great deal but it is good to jump in now and again.
Me and Woody (Mark Wood) have been playing a bit more Mario Kart than FIFA, to be fair, but a lot of the chat around the dressing room is about football, the Premier League, or the lads' current teams and how they're getting on, or even just chatting about how well or badly someone's playing in the warm-ups.
I played a bit of badminton when I was younger, not representing anyone, but we've come to Dambulla and it's rained quite heavily since we got here.
We found there was a badminton court and there wasn't much else going on, it was nice to get a different side of fitness in and we had a good little run-around - me, Woody, Jos (Buttler), the physio - Craig, Jonny Bairstow, Olly Stone and Liam Dawson had a bit of a knock. That went all right and it was nice to beat Woody - he was giving it all the chat - as he always does.
It's nice to play different sports as well, you're channelling the same competitive element of what you do in cricket, but in a completely different way and in a fun, relaxed environment.
It was good to bat for a good period of time in the first warm-up match and it's very sticky and humid, so getting used to the rhythm of batting in these conditions is good to have under your belt going into a series.
You always want to get runs early on in a tour and try and get familiar with the conditions as soon as possible, the surfaces and the way the ball reacts differently over here.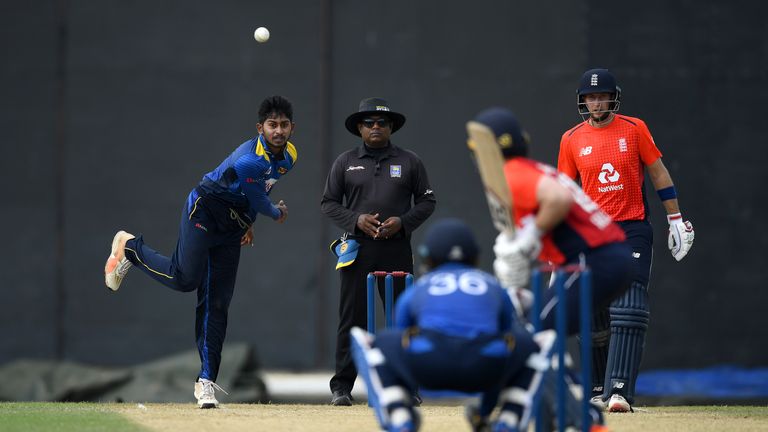 It's obviously quite a long tour with all three formats being played over a two-month period, so to get that awareness in early should stand me and Morgy (Eoin Morgan) in good stead.
It was also the first time I faced an ambidextrous spinner in my career. He was a skilful young guy and he got 60-odd with the bat as well. To be able to bowl left-arm spin and off-spin as well and to deliver it with the accuracy he did is an amazing talent.
It just shows the ability and talent in Sri Lankan cricket and we might be the number one side in this format, but Sri Lanka have got a very good record at home and we're going to have to play really well to win the series.
We know that we're capable of winning here, we just have to make sure we don't take anything for granted and we deliver like we have done over the course of the summer.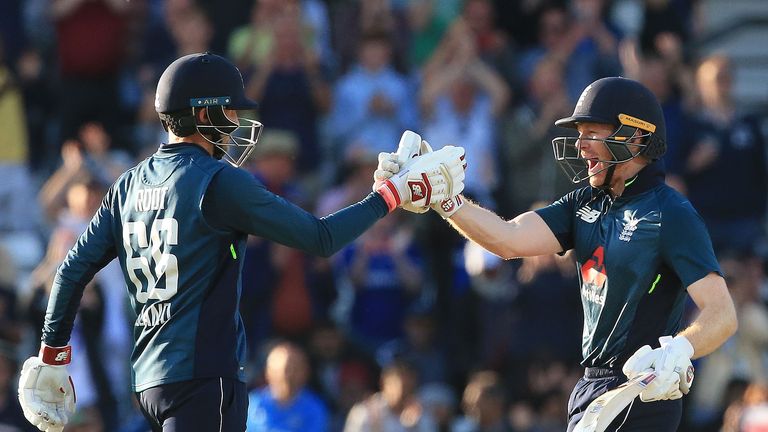 For Morgy as captain, it's about working out how to manage his bowlers in this heat as well - when's best to bowl guys on these surfaces and how they're going to be most effective in taking 10 wickets. I've never known anything different in one-day cricket and Morgs is a fantastic leader.
What he's done with this team since the World Cup is phenomenal, really - to turn things around as quickly as that and for us to be a very settled squad.
We've got a lot of experience guys now that have played a good number of games and know their roles within the team. He's moulded a team which looks after itself and plays really exciting, fun cricket.
For me to watch him going about that process helps me in my captaincy of the Test side and I'm always looking to learn off him. He's a very clever leader, he knows how to get the best out of players and keeps things simple and reads the situation of a game very well.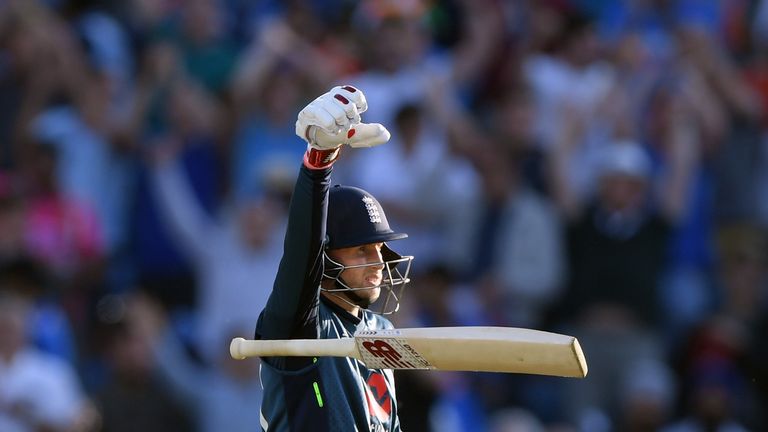 He's always very much in control and it's really nice to come back into an environment like that. He lets the guys get on with things but if you want to go and speak to him, he's very open to that.
He doesn't want to put pressure on you by forcing something out of you or anything like that and that's one of his big strengths, giving guys responsibility and this team has responded extremely well.
I went through a little bit of a dry patch in the summer, but that's part and parcel of cricket - it's a question of how quickly you can turn that around and how you can capitalise on that first big score when it comes along. Thankfully I managed to do that at the back-end of the summer.
More than anything, when you've not got the scores you'd like and you look at things realistically, try not to pick holes in things that aren't there and remember that you've got the experience behind you - you've done it before and you can be successful. It's just about trusting and believing in the hard work you're doing behind the scenes, then going and delivering.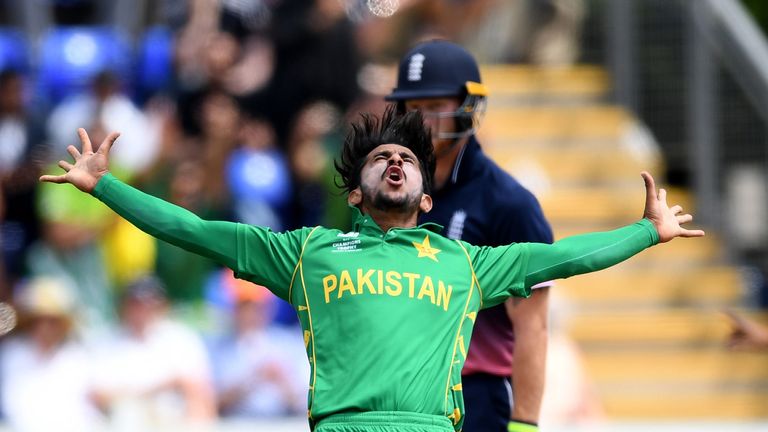 I think there will be elements of this tour that could be crucial throughout the World Cup. It's obviously a while away but it might be that later on in the tournament - if we play well and get to the latter stages - the pitches are a bit more tired, the surfaces do spin and we have to react very quickly.
We saw in the Champions Trophy, that wicket against Pakistan at Cardiff, it was slightly on the slower side and reverse swing came into it. Those passages of cricket happen in the sub-continent and this is an opportunity now to get some good experience in the bank if that comes around.
Obviously we want to build momentum and we've done that really well over the course of the summer and we've got a chance to carry that forward.
I do think there will be certain lessons we can pick up throughout this tour that will definitely help us to grow as a team and be ready for any situation in the World Cup.
Someone like Liam Dawson has been in and around the squad for a bit now, he's a very canny operator. You watch him practise and he knows what he's trying to do, he knows his game very well. He's one of the fulcrums of the FIFA mafia. But the other young lads like Sam and Tom Curran, Olly Stone - they've all settled in extremely well.
It's a very fun environment, very relaxed and easy-going and all the guys really enjoy each other's company - you can see that with the way the new members just throw themselves into things. I think it's always refreshing when you turn up and no-one feels like they're not at home.
One of the important things about being on a long tour is that you make it as much like home as possible and for a long time now, we've been very good at creating that environment where we look after each other, we enjoy each other's company and we're not just here to play cricket.
That's been a big part of our success and the reason why we've become really consistent.
Comment below to get involved in the debate, but please adhere to our House Rules. If you wish to report any comment, simply click on the down arrow next to the offending comment and click 'Report'