Ben Foakes draws on past Sri Lanka experience to rescue England in Galle
"It was quite a whirlwind. I had no idea what I'd be like but I was better than I thought I'd be and it helped getting off the mark second ball."
Last Updated: 07/11/18 5:58am
Ben Foakes says his previous experience of Sri Lankan conditions helped him to lead England's fightback on the opening day of the first Test in Galle.
Foakes came to the crease for his Test debut with England under real pressure at 103-5 and directed his side's recovery with an accomplished 87 not out as they reached 321-8 at stumps.
The Surrey wicketkeeper previously toured Sri Lanka with both England U19s and England Lions and feels those experiences - as well as his involvement in last winter's Ashes squad - made it easier for him to settle into Test cricket.
"I've been out here three times and I also played club cricket out here, so you get a real sense of how conditions are, the heat and that sort of stuff," Foakes told Sky Sports.
"So I think that helped and last winter was pretty cool - the Ashes, the hype and buzz around that and getting to know the guys. That makes it quite easy when you come back in.
"Obviously I'd been around for Lions stuff last winter and always dreamed of a (Test) debut and I had a lot of emotions going on this morning. There was a bit of rain and I wasn't quite sure when we'd get on.
"It was quite a whirlwind. I had no idea what I'd be like but I was better than I thought I'd be and it helped getting off the mark second ball. I reckon that relieved a lot of the pressure."
England captain Joe Root opted to bat after winning the toss, but that decision looked like it would backfire as they lost their first five wickets in the morning session - some to questionable shots.
However, Foakes defended his team-mates' attacking approach at the start of the day, with the damp pitch initially offering greater assistance to Sri Lanka's spinners.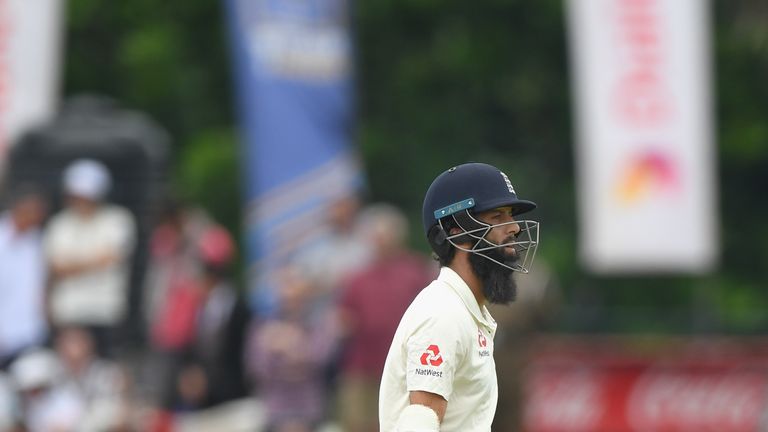 "Being wetter, it spun a lot," he said. "As a team we've said 'be positive' and, if we'd sat in when it was spinning that much, we could easily have been 30-4 or 5.
"By putting them under pressure we've made them change their game plans a little bit and when it got a bit easier to bat we could knock them around.
"The state of the game was that I had to nudge and nurdle, which is kind of my game and then as it got drier it got a little bit easier to score my runs.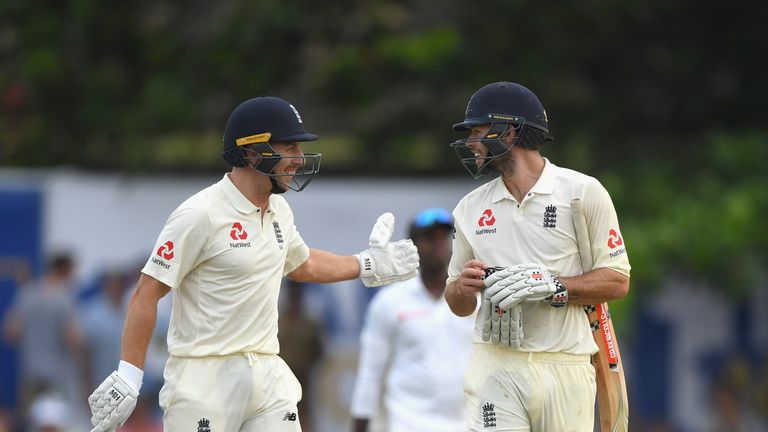 "I haven't got the array of shots of some of these guys. I have to try and be quick on my feet, back and forward and play a simple game."
The 25-year-old, who will return in the morning just 13 runs short of a century on debut, believes England are now on course for what could prove a decisive first-innings total.
"Fourth innings on that potentially could be really tough, so it could be a really good score," added Foakes. "If we can get a few more and really put them under pressure last innings, that'd be fantastic."
Watch day two of the first Test between England and Sri Lanka live on Sky Sports Cricket from 4.15am on Wednesday.