Cricket World Cup: Key dates ahead of 2019 tournament live on Sky Sports Cricket
Watch every match in the tournament live on Sky Sports Cricket
By David Menon
Last Updated: 07/05/19 2:01pm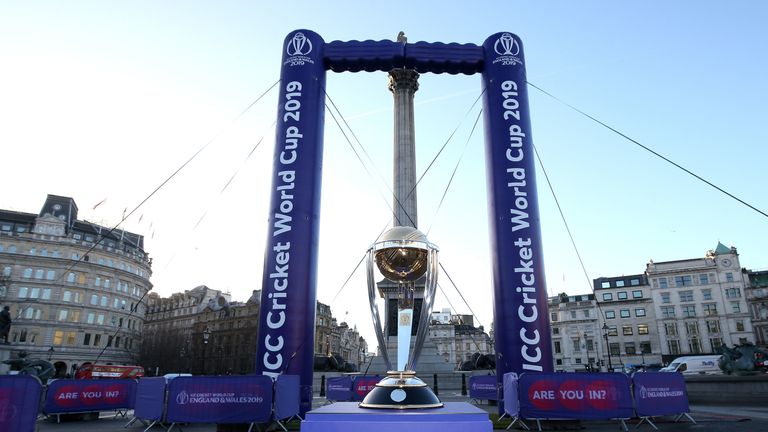 Ten teams, 48 matches and only one winner. With the Cricket World Cup drawing closer, here's a look at some of the key dates….
Sunday May 19
England take on Pakistan at Headingley in their final ODI before the World Cup warm-up matches. This will be the last chance for England's players to stake their claim for a place in the final World Cup squad.
Thursday May 23
Final 15-man squads must be submitted by this date. All 10 teams announced their preliminary squads last month and are permitted to make changes owing to injuries or a change in form.
England must choose a replacement for Alex Hales after the Nottinghamshire batsman was withdrawn from the preliminary squad. Hampshire batsman James Vince appears to be in pole position after being called up to the squad to face Pakistan in the upcoming three-match ODI series.
Barbados-born paceman Jofra Archer was left out of the preliminary squad despite strong performances in the IPL and Big Bash. The 24-year-old will make his England debut against Ireland on Friday and will be aiming to impress the selectors as well as spectators.
Pakistan seamer Mohammad Amir could also force himself back into World Cup contention if he performs well against England. Amir, 27, has taken only five wickets in 14 ODIs since Pakistan won the Champions Trophy in 2017.
India wicketkeeper-batsman Rishabh Pant was left out of their preliminary squad. Pant, 21, has shown much promise and became the youngest gloveman to score a Test century in England last September. The more experienced Dinesh Karthik, 33, was selected instead.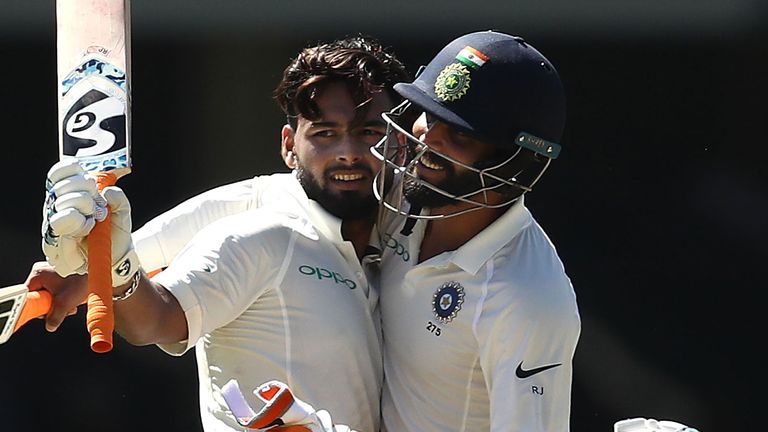 Australia recalled Steve Smith and David Warner after their 12-month suspensions for ball-tampering. Due to a lack of match practice, Australia must decide whether to keep the duo, who are playing in the IPL, or turn to Peter Handscomb and Ashton Turner.
Friday May 24 - Tuesday May 28
Ten warm-up matches will be played during this period. England face Australia at Headingley on Saturday May 25 and take on Afghanistan at The Oval on Monday May 27. The following games will be live on Sky Sports Cricket.
Friday May 24 - Pakistan v Afghanistan
Saturday May 25 - England v Australia
Sunday May 26 - South Africa v West Indies
Monday May 27 - England v Afghanistan
Tuesday May 28 - India v Bangladesh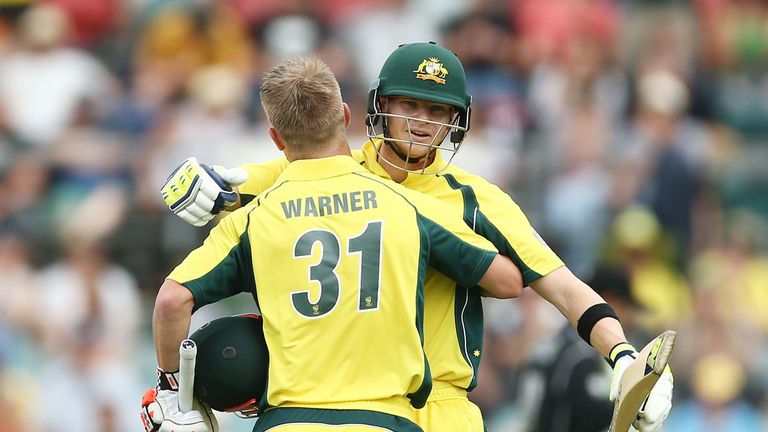 Wednesday May 29
The Cricket World Cup opening ceremony is taking place at The Mall in London between 5pm and 6pm, with 4,000 fans in attendance.
The ceremony will include music, dance and some of the biggest names in sport with a winner-takes-all competition. The event has been organised in partnership with The Royal Parks within the backdrop of Buckingham Palace.
Tickets were allocated through a ballot system and successful fans will be notified on Tuesday May 7. The ceremony will also be broadcast live on TV across the world.
Friday May 30
The tournament begins as England take on South Africa at The Oval. All 10 teams play each other once in the group stage and the leading four nations will qualify for the semi-finals, which will be followed by the final.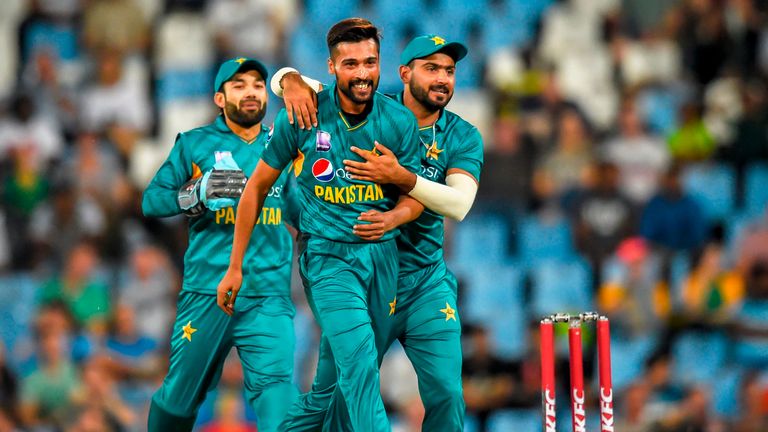 Fanzone dates
Eight city-centre fanzones will enable fans to come together and enjoy an authentic Cricket World Cup experience. The fanzones are free to enter and along with cricket activities, a range of multi-cultural food music and entertainment will also be on offer.
Meanwhile, Cardiff and Bristol will be hosting city activations around their Cricket World Cup fixtures.
In the form of 'The Ultimate Delivery', a record-breaking catch relay will be held in Cardiff on Friday May 31. An official ball will be delivered through the city, passing iconic landmarks and thousands of hands before arriving at Sophia Gardens ahead of New Zealand's game with Sri Lanka the following day.
In Bristol the community will be invited to 'Take Part in Giant Art' by helping to paint a large statue featuring flags and emblems of all 10 competing nations. The city activation will take place between Saturday May 25 and Monday May 27 inclusive, as well as Saturday June 1.
The fanzone dates and city activation dates are as follows:
Bristol (Millennium Square) - May 26, 26, 27 and June 1.
Cardiff (Cardiff City Centre) - May 31
Nottingham (Old Market Square): May 30 - June 2
Taunton (Castle Green): June 8-9
Southampton (Westquay): June 14-16
Manchester (Cathedral Gardens): June 14-16
Leeds (Millennium Square): June 21-23
Durham (Millennium Square/Market Place): June 28-30
Birmingham (Victoria Square): June 28-30
London (Trafalgar Square): July 12-14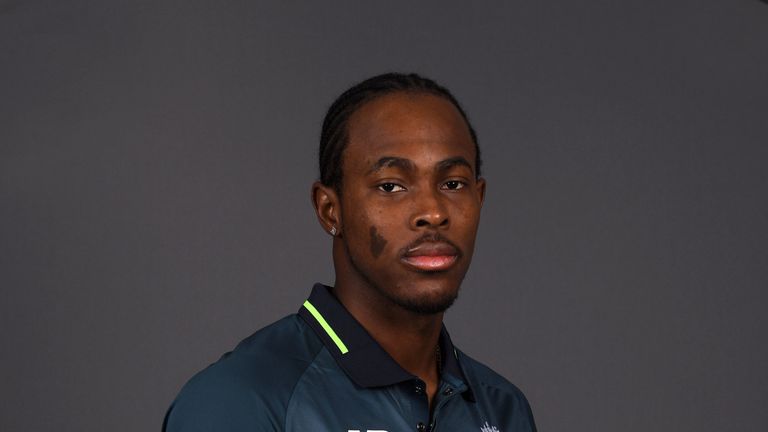 England's 2019 World Cup fixtures:
v South Africa (May 30, The Oval)
v Pakistan (June 3, Trent Bridge)
v Bangladesh (June 8, Cardiff)
v Windies (June 14, The Ageas Bowl)
v Afghanistan (June 18, Old Trafford)
v Sri Lanka (June 21, Headingley)
v Australia (June 25, Lord's)
v India (June 30, Edgbaston)
v New Zealand (July 3, Durham)
Other notable fixtures
India v Pakistan (June 16, Old Trafford)
Australia v New Zealand (June 29, Lord's) - day/night
Semi-final #1 (July 9, Old Trafford)
Semi-final #2 (July 11, Edgbaston)
Final (July 14, Lord's)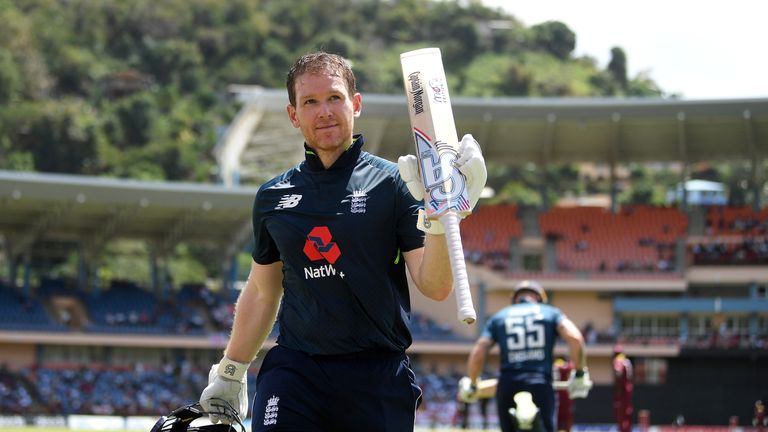 Sunday June 30
#OneDay4Children is a tournament-wide campaign to build a better world for children through cricket.
The special #OneDay4Children match is on June 30 when England take on India at Edgbaston. With activities across all 10 host cities, as well as a unique prize draw, there are numerous opportunities to be involved.
England captain Eoin Morgan told the ICC website: "As a child, my local cricket ground was a place where I always felt safe.
"An escape from everything else that was going on in life. A place I went to have a good time, have a laugh and put a smile on my face."
Watch every game at this summer's Cricket World Cup live on Sky Sports Cricket.