England's World Cup winners visit Downing Street as celebrations continue
"You are a team that represents modern Britain, and that plays like no other side in the world" says prime minister Theresa May
Last Updated: 18/07/19 10:55pm
England's World Cup-winning cricket team have been welcomed at Downing Street as they continue to celebrate their dramatic victory.
Eoin Morgan's side beat New Zealand in a Super Over in the final at Lord's on Sunday to become world champions for the first time.
They celebrated with supporters at The Oval on Monday before visiting prime minister Theresa May at Downing Street in the evening.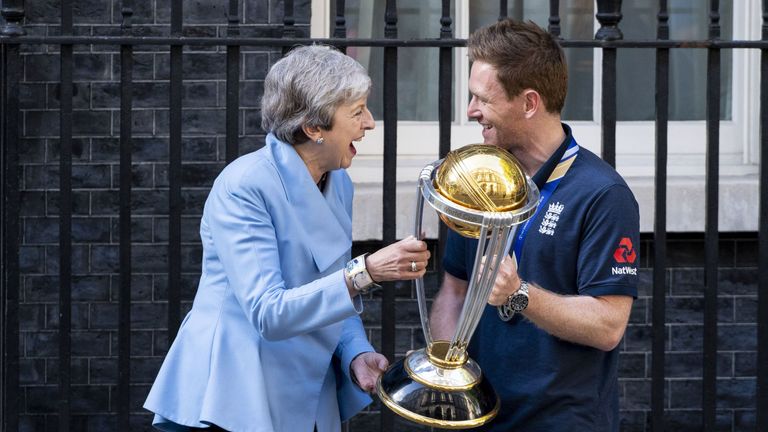 All of the victorious England squad were present and posed for photos with the Prime Minister and the World Cup trophy outside 10 Downing Street.
They then attended a ceremony in the garden, which was also attended by former prime minister Sir John Major and health secretary Matt Hancock.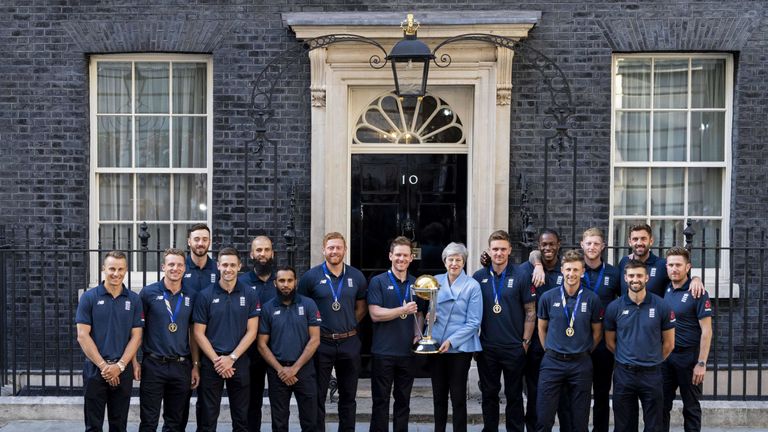 Mrs May, who was at Lord's to witness England's victory on Sunday and posted a video of herself dancing to celebrate, addressed the squad, saying: "The final was not just cricket at its best but sport at its best - courage, character, sportsmanship, drama, incredible skill and even the odd slice of luck.
"It was a fitting end to what has been a great tournament, and I want to take this opportunity to thank everyone involved in once again making our country a sporting showcase for the world.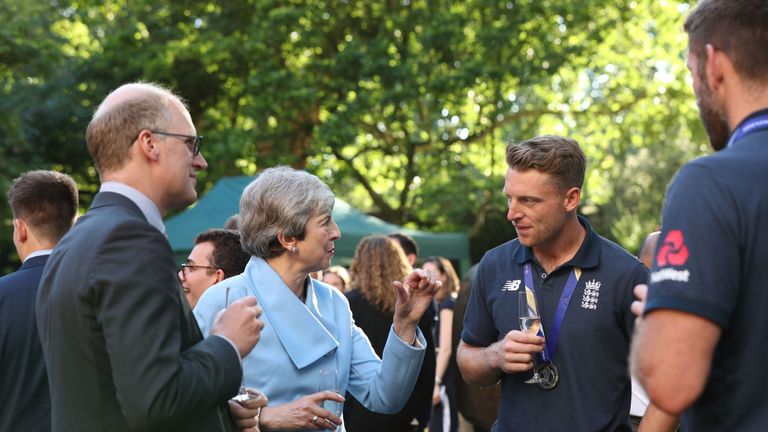 "You are a team that represents modern Britain, and that plays like no other side in the world.
"When the odds were against you in the biggest game of your lives, you simply and stubbornly refused to lose. It is that determination, that character, that has made you world champions.
"But more than that, you have made history. You have helped the nation fall in love with cricket once again. You have inspired countless future Morgans, [Adil] Rashids and [Jofra] Archers.
"On behalf of the whole country, congratulations to - and I just want to say this one more time - England's World Cup winners."