Surrey keen to stage international cricket in 2020 despite coronavirus pandemic
"We're optimistic there will be a season. Not just an international season, but a county season. We hope at some stage they will allow some crowds in"
Last Updated: 28/05/20 5:48pm
Surrey are eager to host international cricket in 2020, says chief executive Richard Gould, who is also confident some form of county season will take place despite the coronavirus pandemic.
The Ageas Bowl and Old Trafford are expected to be announced as venues for England internationals this summer, with their on-site hotels allowing them to become bio-secure.
However, Gould hopes The Oval could welcome England if the outbreak sufficiently diminishes - and also that the domestic season, delayed until at least August 1, can eventually begin, with or without fans in the stadium.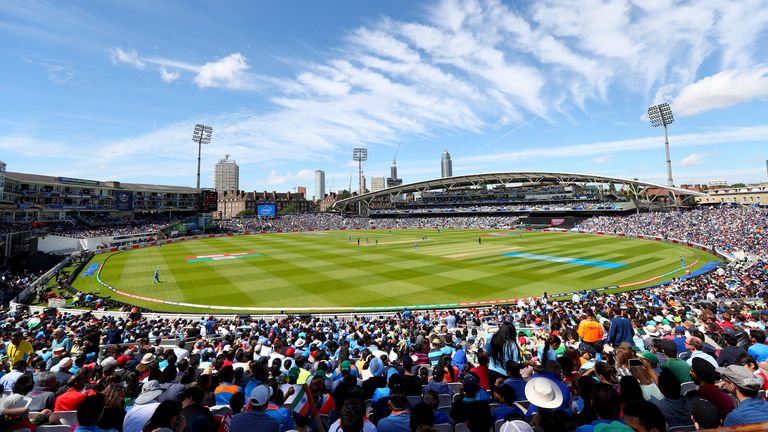 "I know the ECB has got some good, robust plans with regards to the bubble and that means they want to use grounds with hotels on site," said Gould. "I think their plans have been really well developed and the mood music sounds positive.
"If things loosen off we would love to be able to host international cricket later in the year, either behind closed doors or not.
"We're optimistic there will be a season. Not just an international season, but a county season. But we're also keeping an eye on 2021.
"With a recession looming we have to adjust our business and the structure of the club to make sure we can continue in a healthy way.
"The finances [Surry made a pre-tax profit of £6.3million for the 2019/20 financial year] do give us a little bit of a cushion.
"We hope at some stage they will allow some crowds in. If it doesn't happen, we're in a unique position as we'll be going over a year and a half between when we last had people in the grounds and when we next do.
"There's no other sport, industry or leisure sector that has the risk of going a year and a half without anybody in the ground. There have to be baby steps at some stage to get back to some sort of normality."
The Professional Game Group (PGG) has been tasked with drawing up plans for the ECB over what a shortened 2020 campaign may look like, including an option which would see first-class cricket played among regions, something Yorkshire captain Steven Patterson would embrace.
"We've got to be creative because realistically we couldn't even get a half a regular season in now, never mind a full one. We need to be imaginative and I think regional would be good," said Patterson.
"If we ended up with one or two Roses matches against Lancashire, and some games against the likes of Nottinghamshire and Durham, that would be a good option. It could be brilliant.
"There's got to be something riding on it, we can't just be playing 'friendly' cricket because that takes the value away. You need bragging rights, but you couldn't realistically call it the championship.
"Deep down you'd know it's not the same as a long season playing home and away and playing the best teams in the country twice.
"What it might do is open our minds to different ideas and experiences. We can be stuck in our ways in terms of how cricket is played but we're in a position where we might have to change the format.
"It could be an opportunity to have a look and see how it works because people have been calling for fewer championship games for years."