Alastair Cook has hailed the worldwide experience of new England coach Trevor Bayliss, saying it is "a great coup" to have him onboard.
The former Sri Lanka, Kolkata Knight Riders and New South Wales supremo takes up his post later this summer and the England captain is looking forward to working under the new chief. 
Speaking at Headingley, where England and New Zealand are preparing for the second Test, Cook said: "Trevor has experience in all forms of the game, he's a successful coach, everywhere he's gone he's been successful. His one-day record is very good as well so it will be interesting to hear his ideas on that side.
"I don't really know him that well. I played against his Sri Lankan team and I had a beer with (New Zealand captain) Brendon (McCullum) and the New Zealand guys after the first Test and he spoke very highly of him. Everyone I've spoken to about him seems to rate him. 
"It's obviously, for England, a great coup to have him in terms of his experience, certainly of Australian players, but just of the world game as well. I think the guys are looking forward to him turning up, getting to meet him and seeing what he says about things."
Turning his attention to this week's contest, Cook hopes England can continue to build momentum towards the Ashes series by completing a series win over New Zealand - having won the first Test by 124 runs at Lord's.
"It was just a really good week for everyone," Cook added. "The challenge for us players is can we back up a great performance, especially the last three days of that Test match, at Headingley and try and win the series?"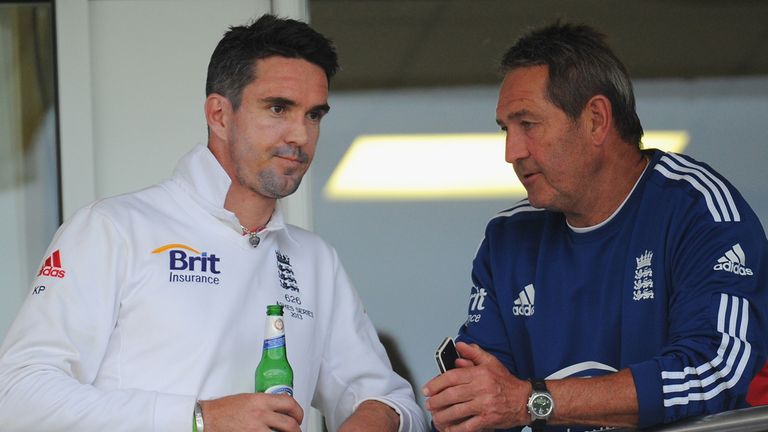 But there will only ever be one Graham Gooch. He's England greatest-ever batsman.
Alasatir Cook
Cook is on the verge of breaking Graham Gooch's England Test runs record but he insisted on Thursday that his mentor - and former batting coach - was still in a class of his own.
Following his 162 in England's 124-run win in the first Test, Cook now needs just 32 more runs at Headingley to surpass Gooch's mark of 8,900 Test runs.
He said: "I wouldn't be here, or anywhere near here, without Goochie's help, so it will be slightly strange if I do go past his record because without his hard work and dedication to me and my game, I wouldn't have scored half the runs I would have done. 
"It's a bit of a strange one. But there will only ever be one Graham Gooch. He's England greatest-ever batsman."