Kent contest ECB's decision not to promote them to Division One
By Sky Sports News HQ
Last Updated: 13/10/16 12:07pm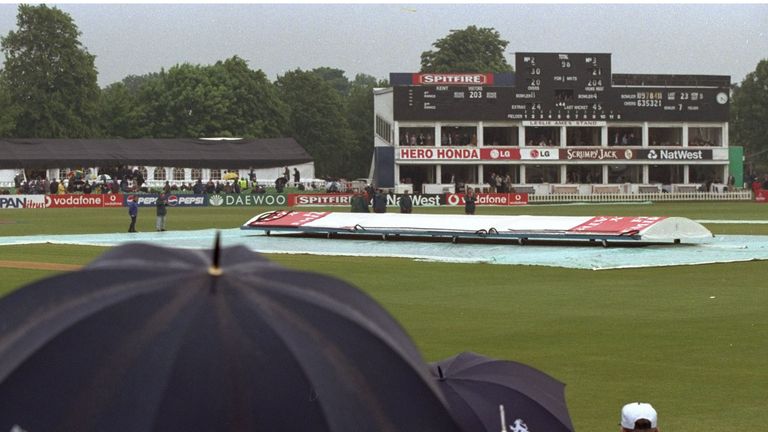 Kent have written to the ECB asking for independent arbitration of the decision to re-instate Hampshire into Division One of the County Championship, rather than promote themselves.
The situation has arisen because Durham finished fourth in Division One but have been relegated as a condition of receiving a £3.8m financial rescue package from the ECB.
Durham will begin life in Division Two with a 48-point penalty while Hampshire, who were set to be relegated after finishing second-bottom, have been granted a reprieve.
However, Kent feel their second-place finish in Division Two entitles them to Durham's place in the top flight and have not ruled out taking legal action.
Kent chairman George Kennedy told Sky Sports News HQ last week: "I would expect them to at least have a look at who came second in the second division. I've heard nothing at all. 
"To arbitrarily take one club and let them stay up without looking at the other just seems plum wrong.
"I think there should at least be an appeal and it should be heard by somebody other than the board of the ECB."
An ECB spokesperson said: "We can confirm receipt of a letter from Kent County Cricket Club regarding the issue of promotion and relegation.
"Last week's decision to relegate Durham - with Hampshire remaining in the first division of the Specsavers County Championship - was in line with the two-down, one-up relegation and promotion rules for this season's county championship which were notified to all counties and published prior to the start of the 2016 season.
"We are currently considering our response to Kent's letter and will reply to them in due course."
You can watch Liverpool v Man Utd, plus England's tour of Bangladesh and the British Masters on Sky Sports. Upgrade now and enjoy six months at half price!