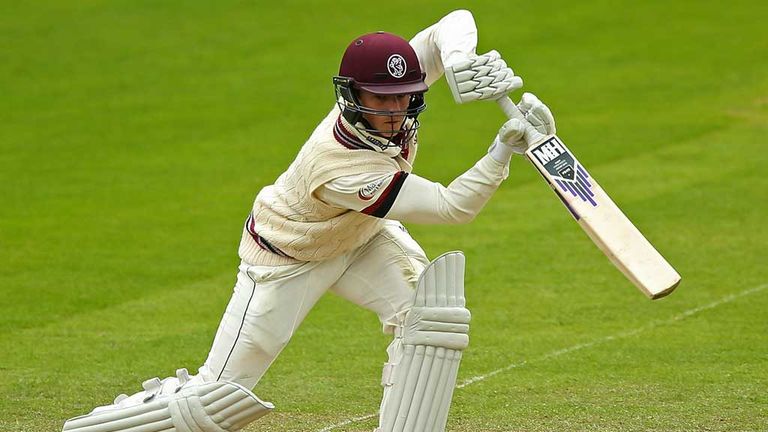 Batsman Tom Abell has signed a four-year deal with Somerset, his first professional contract with the county.
The 20-year-old has become a regular in the Somerset side this season after breaking through in 2014, when he scored 95 on his first-class debut against Warwickshire.
He has struggled for form so far, scoring 163 runs in 11 innings, but the county's director of cricket Matt Maynard expects Abell to have a bright future.
Abell said: "Matt Maynard took me to one side when we were heading up to Durham last week and outlined the Club's plans so I was over the moon to sign.
"Playing for Somerset is always something that I have wanted to do and this gives me the platform to hopefully progress over the next few years and establish myself in the team."
Maynard added: "I've seen something that I really like in Tom.  I like his character, I like what he has to offer and he's got a lot of talent. 
"We are delighted that he's signed a deal that will keep him here until 2019.  He is highly thought of and hopefully in the years to come we will see him go on to big things because he certainly has the temperament to do it."
Somerset have also signed former Hampshire wicket-keeper Michael Bates, who will make his debut in their Division One clash with Nottinghamshire on Sunday.
Bates has impressed for Somerset's second XI and has signed a month-long contract - he will replace out-of-form Alex Barrow, with the county's second choice 'keeper James Regan only just back from a finger injury.
Maynard added: "He has got a good record behind the stumps and has got a first-class century, so he is a decent player and a good character and we welcome him to the side."