Shahid Afridi: 'Boom Boom' still divides Pakistani opinion
By Sajid Sadiq - @Saj_PakPassion
Last Updated: 29/11/15 11:02am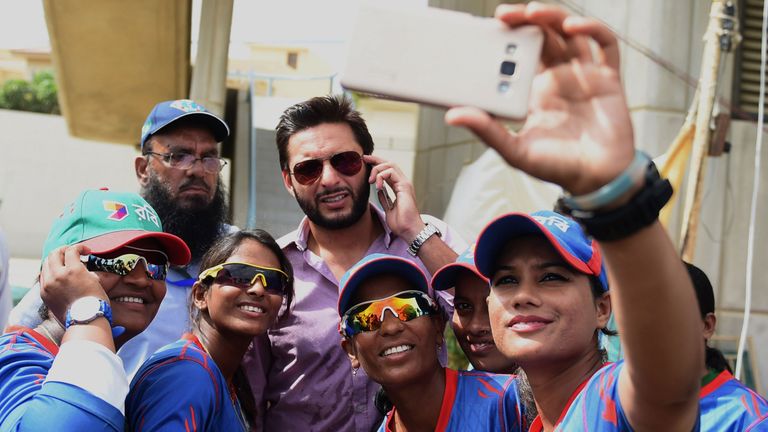 Love him or loathe him, Shahid Afridi fills stadiums and with the World T20 on the horizon, 'Boom Boom' is far from done just yet says Sajid Sadiq of www.pakpassion.net...
Nothing seems to divide Pakistani opinion more than the subject of Shahid Afridi.
Is he the saviour, the mythical Pathan warrior with the quintessential never-say-die Pakistan spirit as embodied in the achievements of the Great Imran Khan all rolled into one?
Or, has he been a prime example of the mediocrity which has sadly infested so many aspects of Pakistani life, driven solely by desire for short-term gain?

To say that Afridi fills stadiums in Pakistan and beyond would simply be an understatement; the love-hate relationship with Afridi is borne out of many weird and wonderful experiences spanning almost 19 years.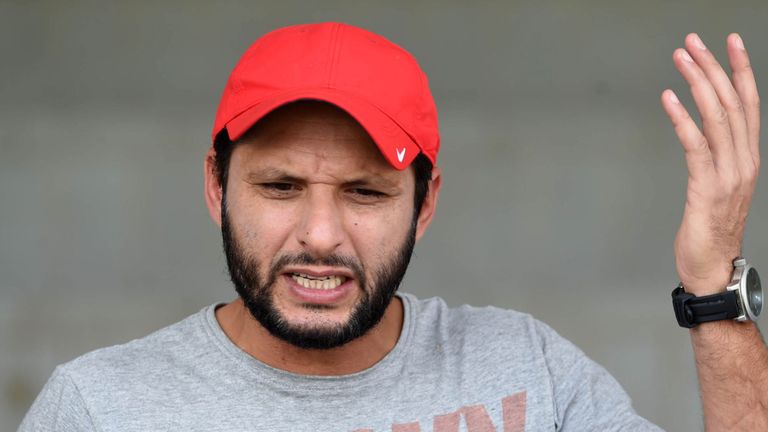 It all started in October 1996, when as a surprise selection he smashed a record-breaking 37-ball century against a bewildered Sri Lankan bowling attack in only his second international match, in Nairobi. Some critics have argued that this century actually damaged Afridi's career, but others have felt that it was the making of him.
To his credit, Afridi gave it a shot in all formats of the game even flirting with Test captaincy before settling into limited-over formats which seemed to be more in line with his personality and approach.
Of the mammoth 509 international appearances for his country so far, Afridi has played just 27 Test matches and in true reflection of his volatility which was loved and loathed in equal measure, he gave up his captaincy and retired from Test cricket in 2010 immediately after making a comeback, candidly remarking "With my temperament I can't play Test cricket."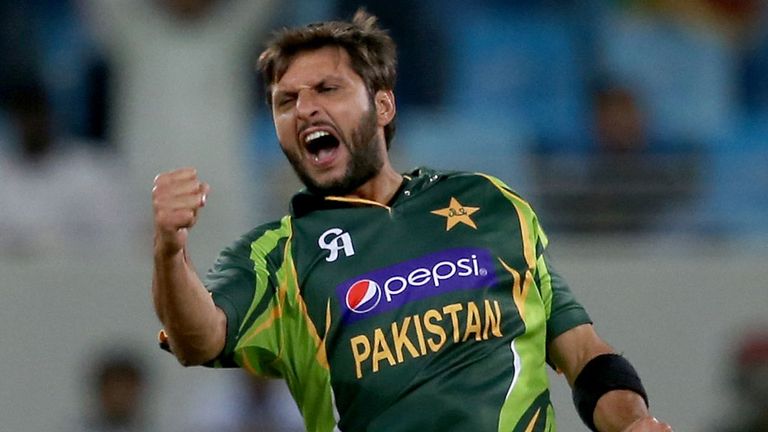 Even the most avid of his admirers would be the first ones to admit that his 'temperament' was the issue; it's perhaps the reason why despite his superstar credentials amongs the masses, he could never attain the greatness associated with the likes of Imran Khan, Javed Miandad, Waqar Younis or Wasim Akram.
There isn't much that Afridi has not done on a cricket field - from his horrendous effort to damage the pitch in 2005 during a Test match against England to his bizarre attempt to 'eat' a cricket ball in 2010 during an ODI game in Australia.
Add to that several run-ins with the Pakistan Cricket Board and its hierarchy and you have a cricketer who has gone through all the emotions associated with the volatile and unpredictable world of Pakistani cricket.

Afridi the showman may have had flaws and been the cause of widespread consternation amongst friends and foes but Afridi the cricket player in the shorter format of the game is altogether another beast.
Nicknamed 'Boom Boom' in 2005 by Ravi Shastri after he wreaked all-too-familiar carnage with 102 off just 46 deliveries, Afridi has been the mainstay of Pakistan's limited-over outfits for a long period of time until he retired from ODIs after the 2015 World Cup.
With an incredible 351 sixes to his name in 398 ODIs, Afridi is Pakistan's go-to all-rounder and even with his waning batting form towards the end of his career, he could always be counted to get Pakistan that one important breakthrough, replete with his trademark and much photographed victorious warrior pose which brought joy to millions of Pakistani supporters, or from time to time play a cameo that occasionally helped Pakistan to victory.

Afridi is far from done with what he does best. The entertainer and crowd puller, Pakistan's superstar cricketer is currently leading the Pakistan T20I team which has managed to reach second position in the ICC rankings.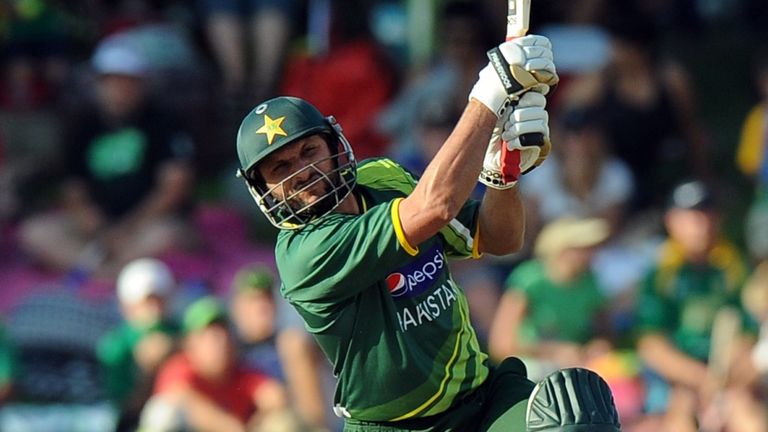 Whilse the upcoming series against England in the UAE does hold significance after Pakistan's dismal performance in the ODI series, undoubtedly, the eyes of many will be on the larger and much vaunted prize of the World T20 next year.

The occasion, location and the baggage of history associated with a tournament being played in India could not be a better platform for the maverick, crowd-puller and entertainer to end his career.
Should Afridi lead his team to lift the World T20 in front of a packed house in Eden Gardens, there won't be many of his fans and detractors who will not be filled with pride for his achievements for his country.
However and whenever Afridi calls time on his international career, he will be remembered affectionately as a man who spoke his mind, was a patriotic Pakistani, filled and emptied stadiums in equal measure, brought smiles and tears to cricket fans faces and always wore his heart on his sleeve for Pakistan. 
Watch the first Twenty20 international between Pakistan and England live on Sky Sports 2 from 3.20pm on Thursday.