Trevor Bayliss says Ben Stokes will have licence to play natural game
By Andy Charles
Last Updated: 10/01/16 6:53am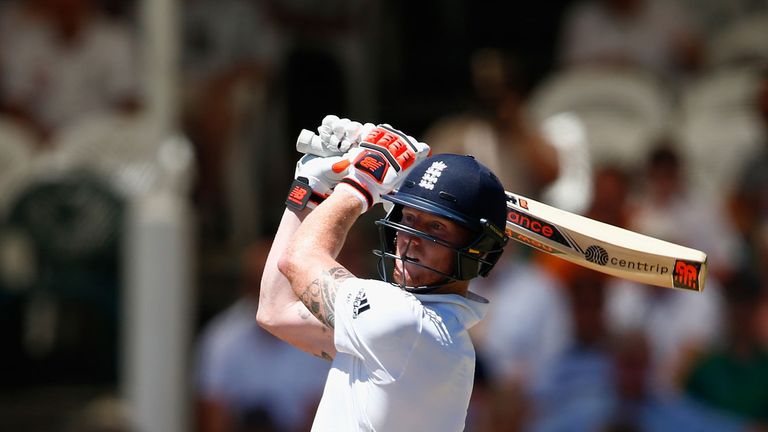 Trevor Bayliss is happy to give Ben Stokes the green light to entertain even though he expects mixed results from the exciting England all-rounder.
Stokes produced an unforgettable knock of 258 in the first innings of the second Test against South Africa in Cape Town, hitting 30 fours and 11 sixes in the best batting performance of his international career.
His innings led to more comparisons with Sir Ian Botham and Andrew Flintoff, two of England's greatest all-rounders, as well as showing some of the batting flair of Kevin Pietersen.
Stokes went on to frustrate in England's second innings, caught on the boundary sweeping for 26, and he was dismissed cheaply playing a reverse sweep during the first Test in Durban.
But Bayliss says he will continue to give the Durham star, who is the youngest member of England's touring party at 24, a free hand even though he knows there will be plenty of rough moments to go with the smooth in his future.
"You don't want to stifle that sort of ability," Bayliss said.
"He's going to be one of those players who can win a team a match and at different times he's going to disappoint as well - as all of those types of players in history have shown.
"To be honest we didn't say anything to Ben in either of his innings - that's just the way he went out and played, he just let it happen.
"On the last day Ben made 20-odd runs in a short space of time, that's his natural game. I think the shot he was out on was the right shot, he probably just didn't play it correctly.
"Over a period of time I think he'll become more consistent and maybe take lot more right options. Making those right decisions is an area that he'll learn going forward."