Alastair Cook discusses Kevin Pietersen's England dismissal
By Mark Ashenden
Last Updated: 07/02/17 11:14pm
Alastair Cook has told Sky Sports he felt "let down" by the ECB over the handling of Kevin Pietersen's dismissal in the England team in 2014.
The 32-year-old announced on Monday he was handing over the reins as Test skipper having led the team for 59 matches over more than four years.
Cook enjoyed series victories in India and Australia but admitted the removal of Pietersen following the 5-0 Ashes whitewash in 2013/14 was an emotional and tough situation to deal with.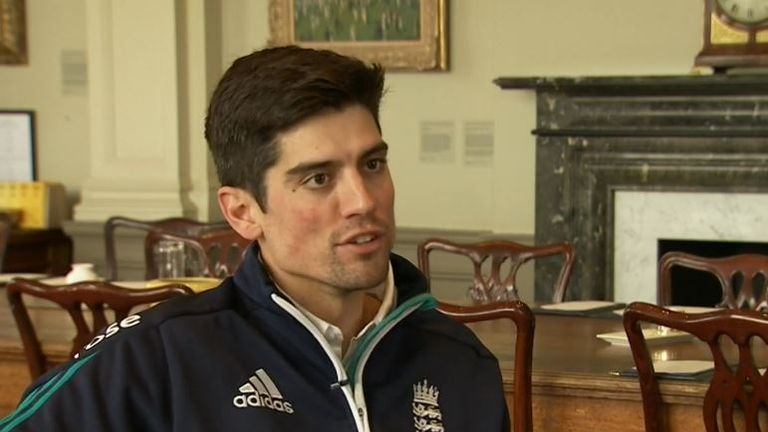 Speaking exclusively to Nasser Hussain at Lord's on Tuesday, Cook told Sky Sports: "It was obviously a big part of my captaincy. I felt like it wasn't handled particularly well from the ECB.
"I was the lightning rod for it. Every person thought it was my decision and I felt I bore the brunt of that, unfairly in my personal opinion.
"As much power as you have as the England captain, you don't get the ultimate decision on that thing. I was part of the decision making - as six or seven others were - but I didn't have the final trigger.
"I felt I was the only person who made the decision. I felt a little bit let down by the ECB in that one period where they let me out to dry a little bit."
Cook became England's most capped skipper of all time when he led the team against India in the first Test in Rajkot in November, but the series ended in miserable fashion as his side succumbed to a 4-0 defeat.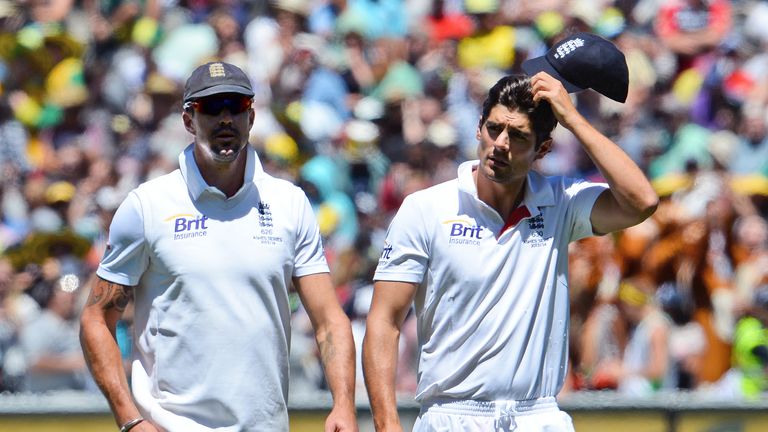 The England Test side are not in action until the first of four Tests against South Africa in July, with the new skipper to be appointed before the one-day side head to the West Indies later this month.
Cook is now looking forward to stepping back into the ranks as a player and senior figure and keen to move on from some of the controversies that overshadowed his reign.
Asked if the Pietersen situation tarnished his time at the helm, he added: "I don't think it will. It might do! The decision was made being part of that group. I have to live with some of that responsibility.
"But that's all gone now. It's part and parcel of the challenges of being captain. I can't say now I have any regrets. I've tried - whether I've got it right or wrong - to do what's best for English cricket at that time.
"In every decision, whether it's to have another slip or short leg, I've always gone back to what I think is best for English cricket. That was how I lived my 59 English caps."