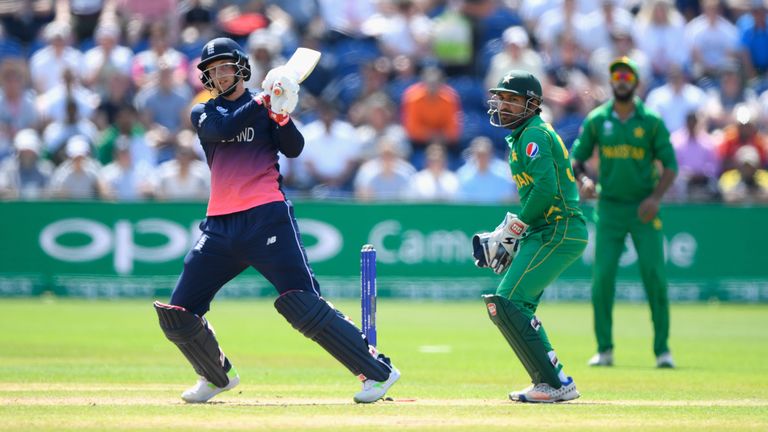 Joe Root says England are determined to channel the frustrations of Cardiff and resume their upward curve in one-day international cricket looking towards the 2019 World Cup.
The hosts were way short of recent high standards on Wednesday as they failed to adapt to a used pitch and were knocked out of the ICC Champions Trophy with a crushing eight-wicket semi-final defeat against Pakistan.
England faltered from 128 for two to lose their last eight wickets for just 83 runs in under 23 overs on a low, slow surface.
Root, who top-scored for England with 46, spoke afterwards of his extreme disappointment but hopes he and the team can learn from the setback as they eye the chance to lift the World Cup on home soil in 2019.
"I'm just very disappointed," said Root. "We've played some really good cricket throughout the whole of this summer, and so it was frustrating not being able to win it.
"This doesn't feel great at the minute but there's a lot of cricket still to play this summer, and we've got to make sure we're right for that.
"This was a golden chance to win a tournament at home, and I think all we can do now is keep looking towards that World Cup and use this as a really good platform.
"We know we're not the finished article. But we have made huge strides and we've got to continue to work out ways to get on the right side of these scenarios when things aren't favourable to us.
"But more than anything we've got to keep that drive we've had over the last 18 months to keep getting better - so when that World Cup does come around we're in the best shape possible to give ourselves the best chance of contending in that final."