England Women win World Cup: Anya Shrubsole, Heather Knight, Sarah Taylor reaction
"World T20 defeat was making of this team," says captain Knight
Last Updated: 01/08/17 7:03pm
Anya Shrubsole reflected on a "dream come true" after bowling England Women to a fourth World Cup title at a sold-out Lord's.
Shrubsole led the fightback with 6-46 - the best figures in a World Cup final - as India slipped from 191-3 to 219 all out and England earned a nine-run win.
The seamer was involved in six of the final seven India wickets, including a run out from point, as England won a home World Cup for the third time.
Shrubsole, who also claimed the first wicket of the India innings, visited Lord's in 2001 aged nine, telling her father, Ian, she would love to play in a World Cup final there one day.
"It's a dream and a dream you never think is going to come true," said Shrubsole. "To be back here 16 years later is just amazing.
"I'm a little bit lost for words, if I'm honest. It was an unbelievable game, amazing from start to finish, and a fitting final to what has been a great World Cup.
"We looked for a minute like we were out of it but the thing about this team is that we never give up. We stuck in there and fought and ended up as world champions.
"There was so much pressure on new batters coming in and we never let the run rate get away from us even though we weren't getting wickets. We knew if we got a couple we'd be right in the game.
"The crowd were amazing - I don't think I've ever played in a game where you couldn't hear the person fielding next to you.
"It means a huge amount to all of us that so many people have come to Lord's - it has made it an even more special day."
England captain Heather Knight saluted her side after they took their winning streak to eight matches and bounced back from a semi-final defeat to Australia in the 2016 World Twenty20 in India.
"I can't stop smiling. I am so proud of the group of girls, they have been outstanding - we have made it hard for ourselves but I couldn't care less!
"We have won those really tight games, which is something we really wanted to work on. That semi-final in Delhi 18 months ago seems a long time ago now.
"I think that has been the making of this team. We have dealt with situations like that when the heat is on and Anya Shrubsole - what a hero! What a day!
"The tournament has been outstanding - the support, the cricket. England was the perfect place to host it and hopefully it can be a turning point for Women's cricket all around the world.
Tammy Beaumont, named Player of the World Cup after her tournament-leading 410 runs - one more than India's Mithali Raj - added: "To be stood here now is pretty surreal.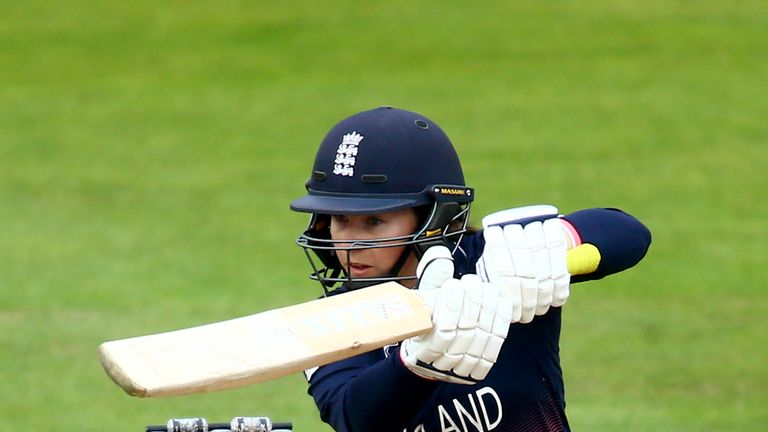 "I may be leading run scorer but so many of the batters have stood up - Nat Sciver, Heather Knight, Sarah Taylor.
"They have been excellent throughout the tournament, as have Jenny Gunn and Katherine Brunt down the end, while the bowlers have backed us up.
"It was always in the plans to get here, we'd built to get to this moment, and it's really good to be here."
Taylor, who shared a World Cup-record stand of 275 with Beaumont in the group stages, missed almost a year of action due to anxiety before returning to the England side in the spring.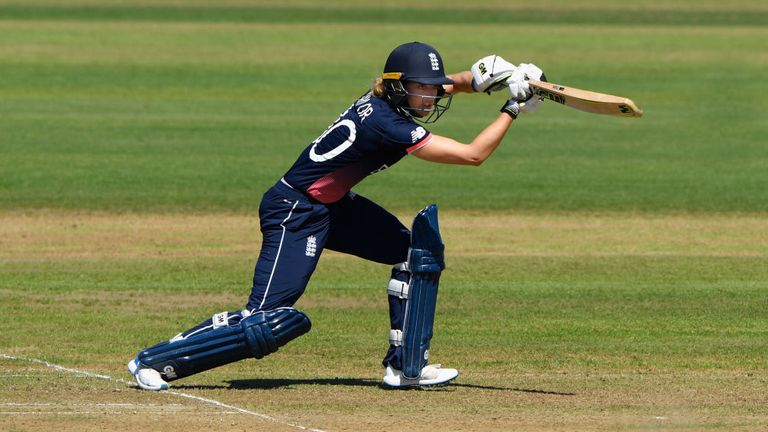 The 28-year-old expressed her delight to have contributed to a winning campaign, while she also lavished praise on Knight after she steered England to victory in her first tournament at the helm.
"It has been a roller-coaster year for myself but being part of this team is incredible," said Taylor. "I just tried to get myself healthy and get training and be part of something with this team.
"Heather is a very calm character - there was no pressure on us with our cricket, she just let us play our game, and in the field you wouldn't know what the score was. She has been incredible.
"India played exceptionally well - we've been there and we know it hurts. You just have to rebuild and come back stronger. This will make them better cricketers and people."