Joe Root 'battle hardened' by England's Ashes loss and ready to wield axe
By PA Sport
Last Updated: 14/01/18 3:39am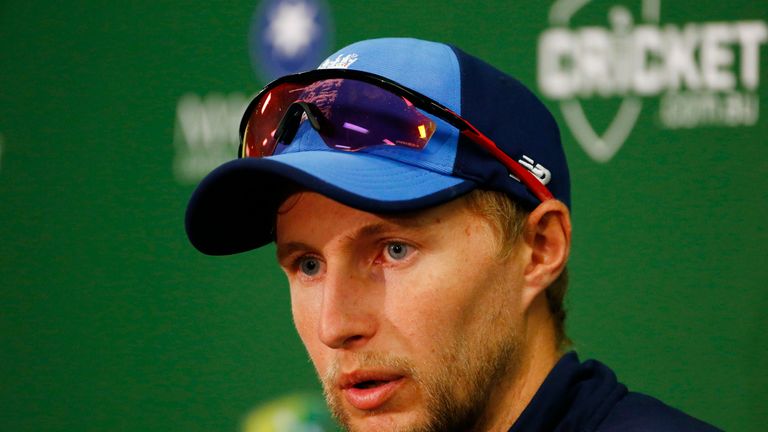 Joe Root says he is ready to wield the axe on England players failing to measure up following their Ashes defeat.
Root arrived in Australia with high hopes of leading his country to a memorable victory but instead oversaw a 4-0 defeat as the tourists found themselves comprehensively outplayed.
The 27-year-old has now played nine Tests Down Under across two series, losing eight and failing to experience a single success.
That has left him bruised but defiant and with a clear eye towards 2021, when he wants to settle some scores and lift the urn behind enemy lines.
"I think from this trip I have been battle hardened and I'm a bit stronger within myself. Hopefully that'll show in the coming months," he said.
"You always learn from experiences when it's difficult. You have to make sure that they make you a stronger character and go the other way.
"I've got a period of time going into the New Zealand series (in March) where I want to get myself clear on how I want to move forward and make sure when we start that tour there is a clear indication of what direction we're going to be going in.
"And if the lads aren't prepared to get on board with that then we've got to go with something different.
"That sounds quite brutal but more than anything over the next year or so I'll have a really good indication of how I want us to play as a team.
"I definitely want to be back here in four years as captain and making sure I'm sat here talking about a completely different story.
"There are a lot of things that will have to change."
Root also praised the unity of the side under considerable pressure over the past two months and was part of the selection panel which handed out reprieves to most of the squad for the forthcoming New Zealand series.
James Vince and Mark Stoneman would have feared for their places after disappointing contributions but Root wants them to emerge stronger, just as he did after losing his place at the end of the 2013-14 campaign.
"You deserve an opportunity coming out of a very difficult series in these conditions and to have another crack at it," he said.
"I remember what it was like for me four years ago and it was the making of me as a player. Hopefully, it can be the same for other guys."