Trevor Bayliss says match-fixing claims from India v England in Chennai are outrageous
By Andy Charles
Last Updated: 28/05/18 9:41am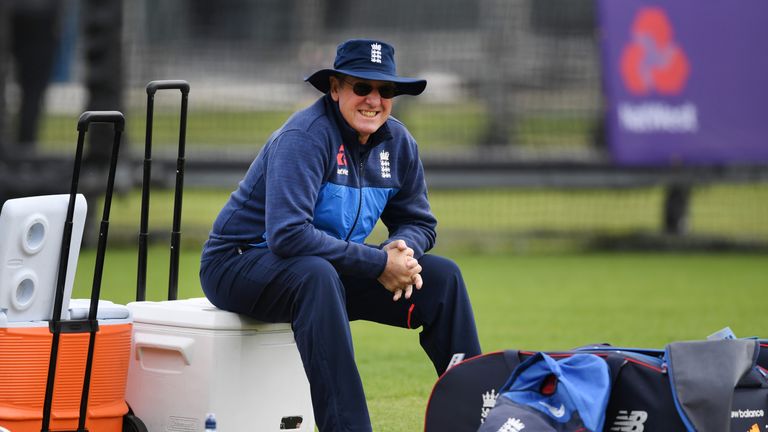 England coach Trevor Bayliss says claims that the side's Test against India in Chennai in 2016 involved elements of spot-fixing are "outrageous".
Allegations were made in a documentary called "Cricket's Match Fixers", broadcast by Al Jazeera for the first time on Sunday.
The England and Wales Cricket Board had previously reacted to claims that their Test match against Sri Lanka in Galle later this year could be subject to influence via the pitch being doctored to improve chances of a draw.
But the documentary's revelations also date back to December 2016 when England were beaten by an innings and 75 runs by India in a dead rubber, a game that featured a triple century for Karun Nair.
Asked about the allegations after the nine-wicket defeat by Pakistan at Lord's, Bayliss told Sky Sports Cricket: "Outrageous. I knew a documentary was going to be coming out. I wouldn't have a clue what's in it yet, or seen it.
"But, having been there [at the Chennai Test], outrageous is all I can say."
Captain Joe Root added: "All the players have been briefed by the ECB and been told there's absolutely nothing to worry about. I've just been told to strongly deny the accusations, because it sounds quite ridiculous really."
ECB chief executive Tom Harrison said in a statement: "There is nothing we have seen that would make us doubt any of our players in any way whatsoever.
"The limited information we have been given has been discussed with all the England players.
"They emphatically deny the allegations, have stated categorically that the claims are false and they have our full support.
"Neither ECB nor the ICC is aware of any credible evidence connecting any England players to any form of corruption."