Jos Buttler has turned potential into Test runs in a breakthrough year with England
"I felt like I'd never quite got red-ball cricket… I was nowhere near my potential of what I should be achieving"
Last Updated: 20/12/18 9:56am
The year is drawing to a close and, for Jos Buttler, 2018 will end exactly where it began: in Australia.
He spent his New Year's Day smashing 81 off just 43 balls for Sydney Thunder in the Big Bash League and having signed up for another stint with the franchise, the England star is back in New South Wales ahead of their BBL08 opener on December 21.
Given Buttler's white-ball prowess there is nothing out of the ordinary about him spending his Christmas in warmer climes, walloping the ball to all parts of the SCG in front of a sell-out crowd.
Indeed, the 28-year-old has been plying his trade in T20 tournaments around the world for several years now.
However, he returns to Sydney with his reputation at an all-time high. He'll be joined at Thunder by Joe Root, who has not only welcomed Buttler back into the England Test side but also named him his vice-captain for the last two series - a turn of events that even the unflappable Buttler has found surprising.
"To be playing Test cricket, I would never have dreamt that at the start of the year," Buttler told Sky Sports. "I planned to be available for Lancs for a long time, have a real push in the Championship and see where my red-ball game was at."
Instead, after a run of five half-centuries on the bounce in the IPL, he received a phone call from England's new national selector Ed Smith recalling him to the Test squad for the series against Pakistan.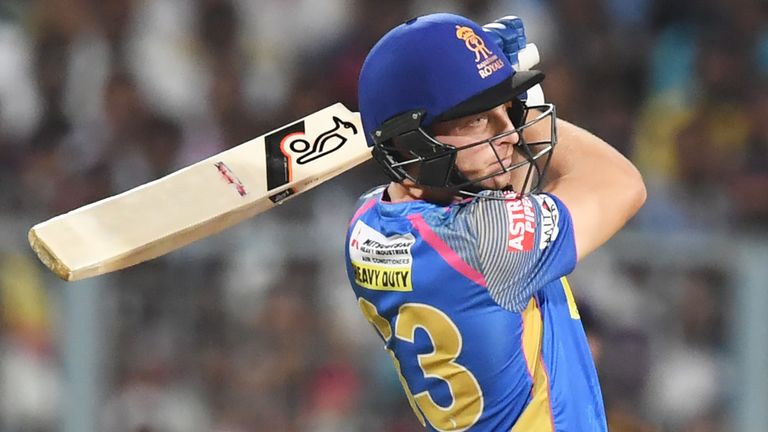 "It was so un-English to pick someone who hasn't been playing any red-ball cricket but that gave me a huge amount of confidence that someone would come in and make such a bold call," Buttler said.
Smith's faith was repaid and Buttler marked his return to the side with a half-century, although it wasn't enough to prevent England falling to surprise defeat at Lord's, a sixth loss in eight Tests.
Since then though, England have won eight of their last nine Tests, levelling the Pakistan series before beating Virat Kohli's India, 4-1, and then completing a historic 3-0 series whitewash in Sri Lanka. And Buttler has played a leading role throughout.
"I think the recall of Buttler was actually the key decision of the year," Michael Atherton said at the conclusion of the Sri Lanka series.
"A lot of people would have picked Buttler but he wasn't being picked and he didn't have any red-ball or first-class cricket behind him. It was a brave call to pluck him from T20 and IPL cricket but that's been a decision that has really driven England's improvement, I think."
Buttler's ability to implement the progressive, positive approach that Root wants from his batsman has been a significant part of that and when the situation has called for it, he has switched to white-ball mode to great effect.
For the most part though, where Buttler has impressed most is with his side under pressure. He has made seven 50-plus scores since his recall and on each occasion, he arrived at the crease with England, at best, in a precarious position and often straining to see out of a hole of their own making.
Rather than try and blast the team out of trouble, Buttler followed the team brief to the letter. He was positive, he was progressive but above all, he was in control.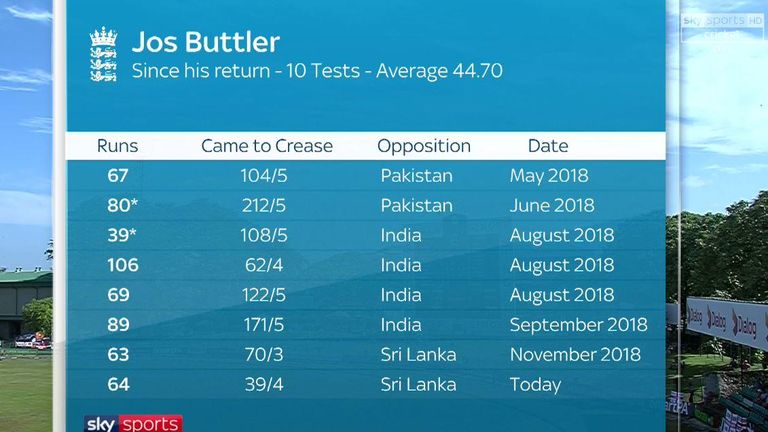 "I think I probably played differently to how people expected me to play," he added. "In the past where I've confused myself is when people have said to me, 'why don't you just play like you do in a one-day game?'.
"I've never seen it like that; the ball swings, you've got more time to bat [in Test matches]. Now I feel like I see the game a bit better and I always try and bat how is required of me in the situation. I've never seen it as just go and play shots but, of course, you have to adapt and rein yourself in."
While a brilliant, match-winning century against Australia at Old Trafford in June - an ODI knock Buttler ranks among his very best - showed he has all the attributes to excel in Test cricket, a maiden Test century still eluded him.
That wrong was righted at Trent Bridge against India. England were 62-4 and headed for defeat when Buttler, short of runs in the first two Tests of the series, walked to the middle. That loss was eventually confirmed but not before Buttler had made his mark.
He batted with Ben Stokes for just shy of 60 overs, putting on 169 for the fifth wicket. With England on the brink and every minute at the crease as valuable as a run, this was the innings that his doubters believed he was incapable of playing but Buttler dug in.
Having worked through a testing start to his innings, the runs started to come more easily but Buttler stuck to his task and by the time he reached his hundred, what few questions remained over his Test credentials had been definitively answered.
"He's played in a way that has shown other people both technically and psychologically how to go about a Test innings," Nasser Hussain told Sky Sports.
"He is a very, very bright cricketer. If you look at him in one-day cricket, it's not often that Buttler takes the wrong shot option. He might be a quiet, calm, unassuming guy, softly spoken but I think he's as hard as nails with a cricket brain."
That cricketing intelligence was on display again in Sri Lanka as he swept the spinners off their lengths superbly in Pallekele before changing tack completely in Colombo and using his feet time to disrupt the bowlers' rhythm that way. With the bowlers scrambling to adjust, Buttler helped himself to a pair of fifties in games that England won by 57 runs and 42 runs.
"I felt like I'd never quite got red-ball cricket… I was nowhere near my potential of what I should be achieving," Buttler added.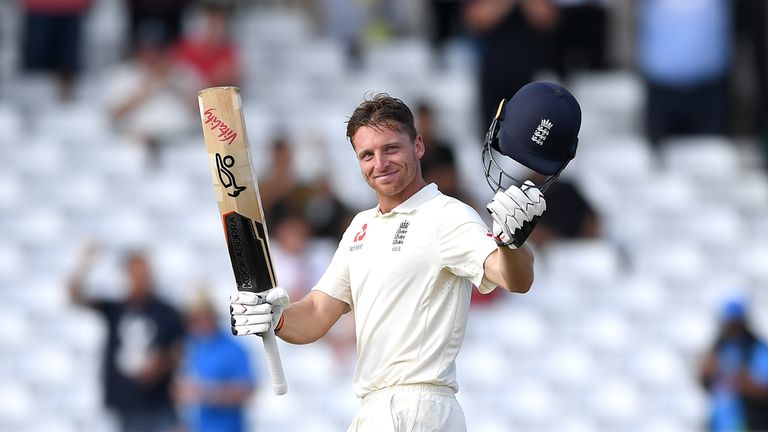 An average of 44.70, with six fifties and a hundred in the 10 Tests since his recall suggest Buttler has started to figure it out and is beginning to make good on his vast potential. Australia will get another good look at him in the Big Bash but it's next summer that Root and England will hope he shows them what he's all about.
He's back where he started but Buttler has come a long way in the past 12 months.