Ashes: How will England line up against Australia in 2017/18?
Which of the 2015 team will figure down under?
By Dave Currie
Last Updated: 20/09/15 1:09pm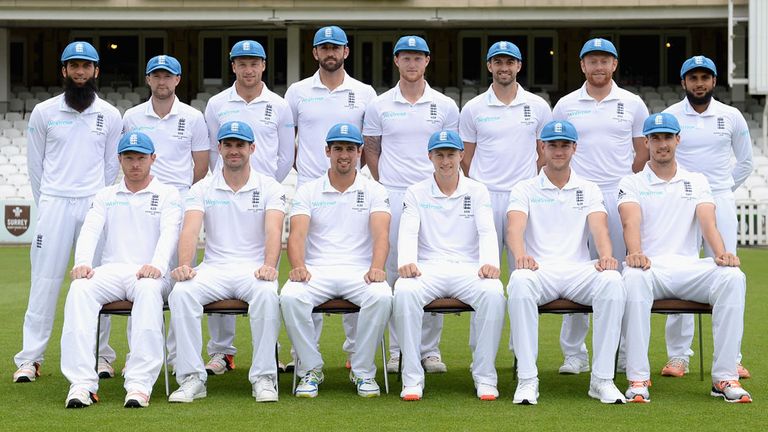 England's Test-match focus has switched to Pakistan, with Alastair Cook's men preparing to face Misbah-ul-Haq's charges in the UAE.
However, the Ashes is never far from mind, with the little urn to be fought for again in Australia in a notch over two years' time.
England hold the trophy, of course, following their thrilling 3-2 win over the Baggy Greens this summer, with Cook's boys regaining the prize they shipped down under 18 months previously.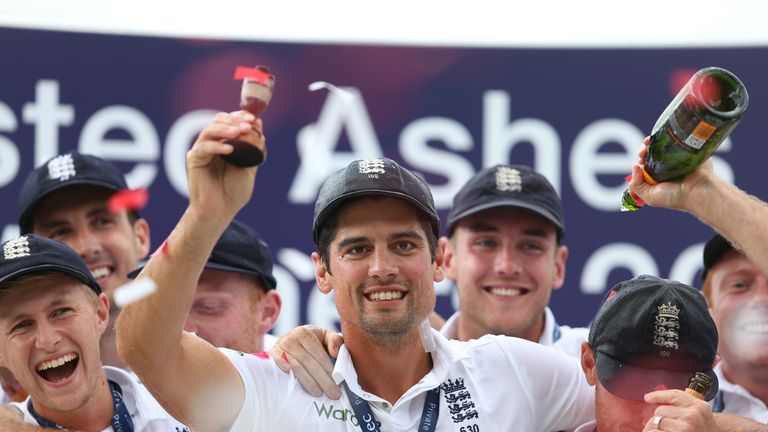 But what will England's Ashes side look like when they lock horns with Australia next time around and how many of the 2015 heroes will be in it?
Sky Cricket writer Dave Currie plays chairman of selectors in the paragraphs below - but make sure you Tweet us your alternative teams @SkyCricket.
Alastair Cook
Cooky still has no home Ashes century to his name after falling short with scores of 96 and 85 this summer. But he has four in Australia, one of which was his double-hundred in Brisbane in the 2010/11 series. He will be vital to England's hopes once again in two years' time. But not as captain…
What?? In this team, Cook hands over to Joe Root for England's tour down under. Cook talked about relinquishing the captaincy after this summer's Ashes, but is staying on as he tries to cultivate this young side. For how long, though? Australia in 2017/18 might be a bit of a stretch…
Alex Hales
It's Hales' time now, surely? He's had to watch on as England have tried – and failed – with six openers since Andrew Strauss' retirement.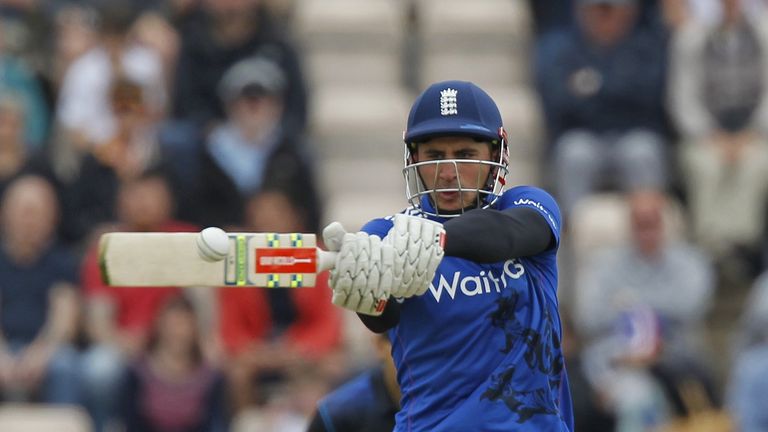 The argument against him has always been that his aggressive approach and unorthodox technique is not suited to Test cricket, but the safer picks of Nick Compton, Joe Root, Michael Carberry, Sam Robson, Jonathan Trott and, most recently, Adam Lyth have hardly performed better than even the biggest critics of Hales could say he would have.
On his way to becoming an established member of England's one-day unit, Hales will be hoping to nail down a Test spot during the three games with Pakistan, having been handed his maiden call-up to the five-day arena. We're backing him to do just that and board the flight to Australia in a few winters' time.
Joe Root
There is an argument to say Root – an opener at the start of his county career – deserves another chance at the top of the order, but the Yorkshireman has leapt to the top of the Test world rankings due to his incredible run of form in the middle of the pack.
England are reluctant to tempt fate and move Root around, but they did nudge him up one spot to four in the Ashes – with success – allowing the more senior Ian Bell to fix the problem at number three.

Bell was seemingly close to retirement after this year's Ashes win, and should he call it a day in the coming years rather than go in search of an unprecedented sixth Ashes victory, Root – our captain for this series – could be the batsman to step up figuratively and literally in Australia.
James Vince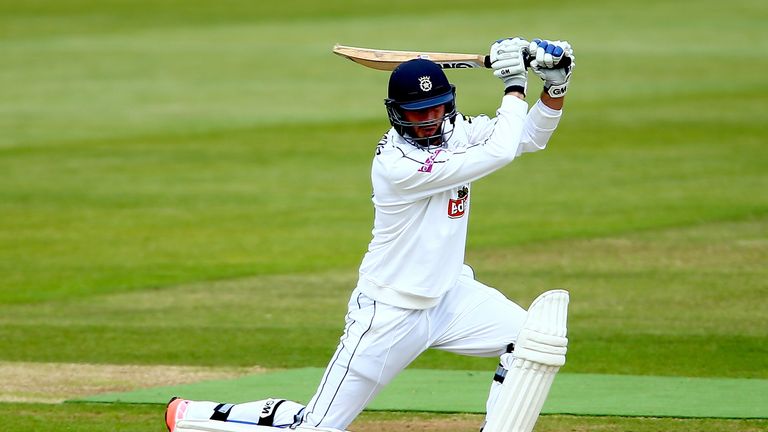 Elegant Hampshire skipper Vince - long seen as the modern Michael Vaughan - was in the same England under-19 side as Root, Ben Stokes and Jos Buttler, so will be a familiar face to come into the dressing room.
Vince – tasting First Division County Championship cricket for the first time in five years – has struggled at times for Hampshire this season, averaging just 29.21, but he has scored one hundred and five fifties, proving that the talent is there.
Sam Hain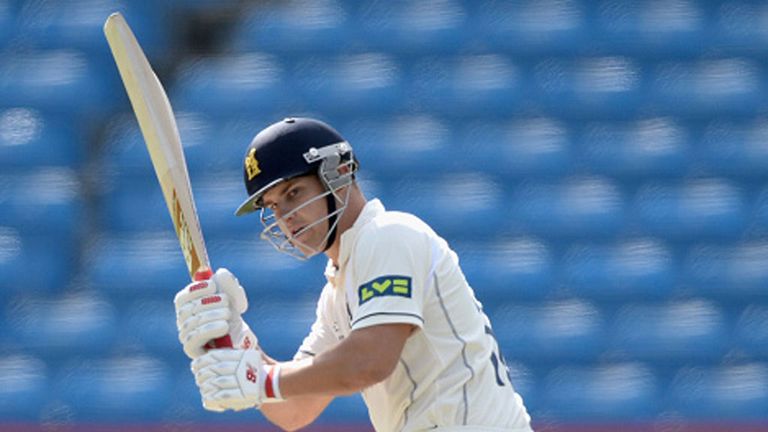 Ian Bell version 2.0. Ten years on from when Bell was making his first steps in international cricket for England, another young batsman made in his image is making his way in the game at Warwickshire.
Hain broke Bell's record in becoming the youngest centurion for the county aged 18, in only his fifth first-class innings. At 19, he became the youngest to score a double-hundred and Hain, now 20, has scored 547 Championship runs this term, hitting two tons and three half-centuries in the process.
Whisper it quietly, but Hain did represent Australia under-19s, as although he was born in Hong Kong to two British parents, he was raised in Australia. He has since put the error behind him, saying: "I'm a fair dinkum pom, to say the least. The Australia Under-19 thing happened, but I was always set to play in England, ever since I was 14." Good lad.
Ben Stokes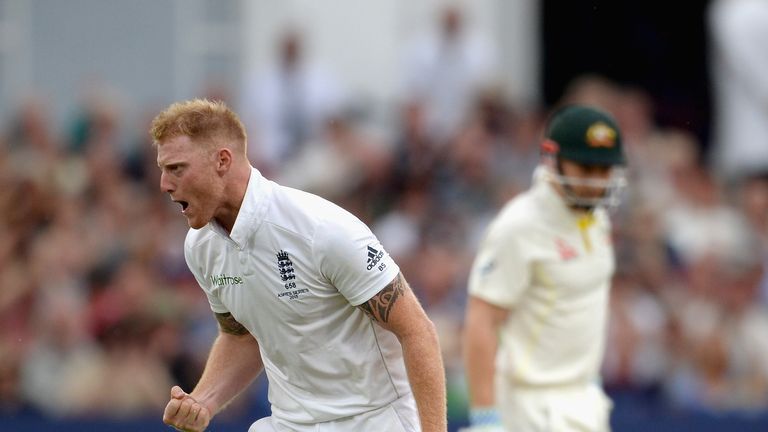 Stokes could quite marry up all three facets of his game in this Ashes. After starting strongly with the bat with scores of 52, 42 and 87 in his first three innings, it was his work with the ball that took over thereafter, with his 6-36 in the series-clinching win at Trent Bridge helping to cloud over a paltry 20 runs in his next five innings.
It was hardly an all-round Ashes contribution of Beefy or Freddie proportions, but more than enough to book his place on the plane back to Australia – home of his first Test hundred, that magnificent 120 at Perth in 2013/14. Plus, he surely makes the team based on his catching alone, following the one-handed stunner at Trent Bridge. Although don't mention his handling of the ball in the one-day series...
Jos Buttler
He is not the first to struggle when given his first taste of Ashes cricket, and he won't be the last. He hit just 122 across eight innings at an average of 15.25. It could have looked even ropier, too, had it not been for a battling 42 in his final innings of the series at The Oval.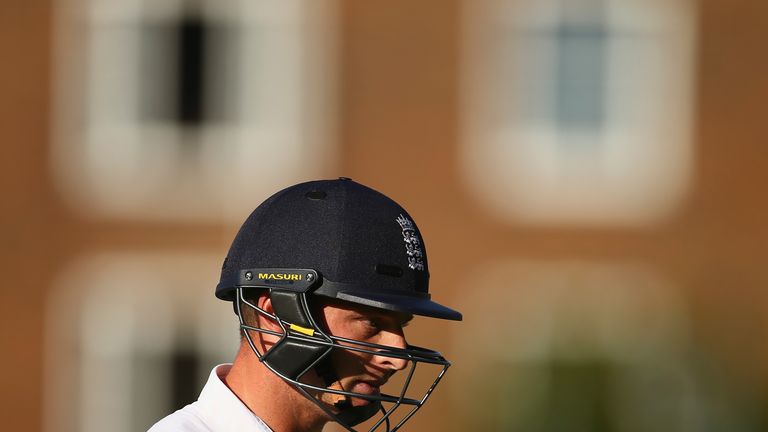 It is the first real hiccup in Buttler's international career, though, and enough to see him rested for the final three ODIs against the Baggy Greens, but he will surely still don the gloves for the return series in Australia.
Adil Rashid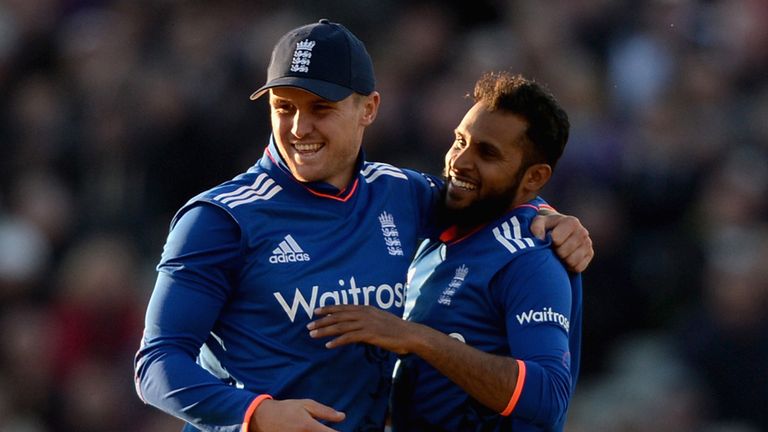 What? No Moeen Ali? As admirable a job as Moeen has done as England's front-line spinner, and more specifically a number eight batsman, there is no getting away from the fact that England need a specialist twirler in their side.
Rashid is still raw himself and only just now finding himself a fixture in the England side after years of bench-warming. He did a bit more of that in this summer's Ashes but with another decent showing in the ODI series against the Aussies - seven wickets at 34.42 - plus a chance to impress in the Tests against Pakistan in the UAE this winter, he could leapfrog Moeen sooner than anticipated.
David Willey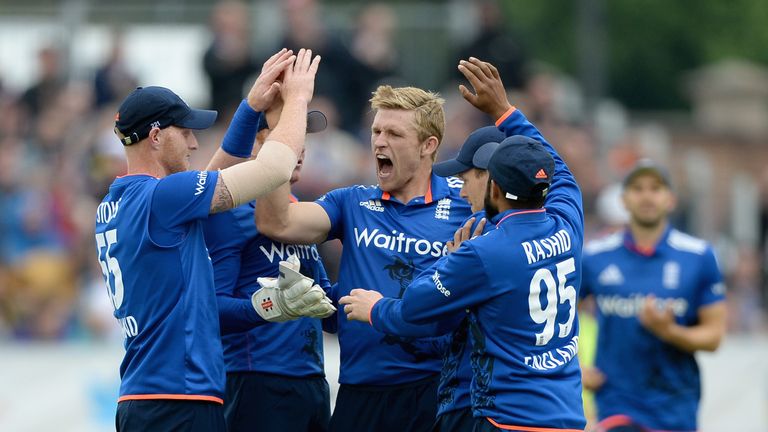 He will argue otherwise, but at 35-years-old come the next Ashes tour, it might just be one series too many for Jimmy Anderson. We hope we're proven wrong, but the side-strain that ruled him out of the final two Tests of the Ashes could be the first sign of his body starting to creak, and just in case he is unavailable, England could go for the left-arm option in Willey.
A much sought after commodity after the success of Mitchell Johnson in Australia in the 2013/14 series, Willey could be the man to match him – bowling aggressive lines at a decent pace, and more than handy with the bat, as his incredible hundred for Northants against in the T20 quarter-finals proved.
He has just secured a move to Yorkshire and some strong performances next summer in the four-day format for the current County Champions will have him banging down the door for selection.
Stuart Broad
After his performance in this year's Ashes - 21 wickets at an average of 20.90 - there is simply no way we can leave him out of the trip down under, especially considering his 8-15 at Trent Bridge. 'He who shall not be named' will surely get another tough ride from the Australian press and Brisbane Courier Mail in particular as the go-to pantomime villain in Aus.
But that won't bother Broad, just as it didn't during the 5-0 hammering in 2013/14, when he was England's leading wicket-taker and lone bright spark with 21 wickets at 27.52 apiece. Plus, the Nottinghamshire man has another chip on his shoulder from missing out on most of England's triumph in 2010/11, with injury ruling him out of the final three Tests.
Steven Finn
Bob Willis and Michael Holding have long been two of the most fervent supporters of Finn, saying England must have a pretty sensational attack for the Middlesex quick to be left out. Well, Finn has more than forced his way back into the fold with his 6-79 in the second innings at Edgbaston on his return to the Test team.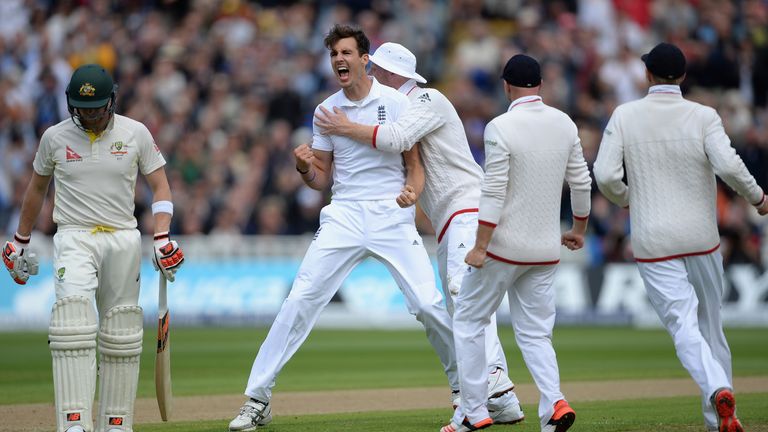 England will surely not make the same mistake again and Finn will be a permanent fixture come the 2017/18 tour, unlikely to be dropped after three Tests – despite being the leading wicket-taker – like he was in 2010/11.
Honourable mention to Mark Wood who misses out of our side, but with it still early days in his Test career, and doubts about his ankle sustaining a series, we have him in the squad but not in the side.
England's tour of the UAE to play Pakistan is live on Sky Sports, starting with the opening Test, in Abu Dhabi, on Tuesday, October 13.