Windies' Chris Gayle ruled out of second ODI against England
Windies coach Stuart Law optimistic Gayle will be fit for Bristol on Sunday
Last Updated: 21/09/17 7:17pm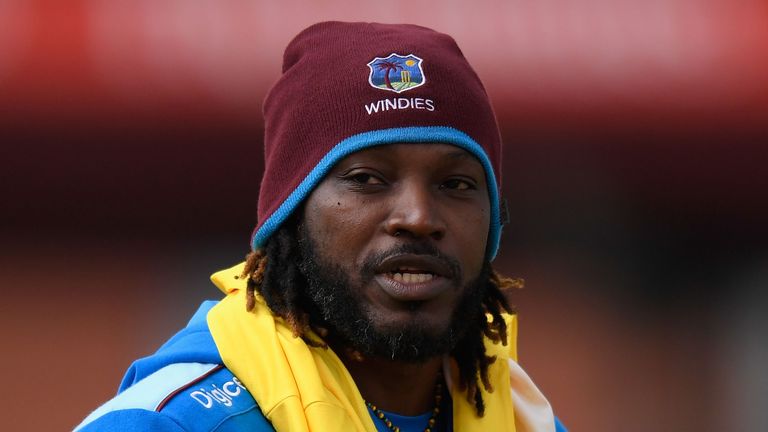 Windies' Chris Gayle has undergone a scan on his hamstring after being ruled out of the second ODI against England.
Gayle, who picked up the injury while batting in the tourists' seven-wicket defeat in the first ODI at Old Trafford on Tuesday, suffered the setback on his 38th birthday.
The problem forced Windies to make a late change to their intended line-up in Nottingham after Gayle approached captain Jason Holder shortly before the toss and complained of hamstring trouble.
Speaking after Thursday's second ODI at Trent Bridge, which was abandoned due to rain, Windies coach Stuart Law said he was optimistic Gayle would be fit to figure in the third game at Bristol on Sunday.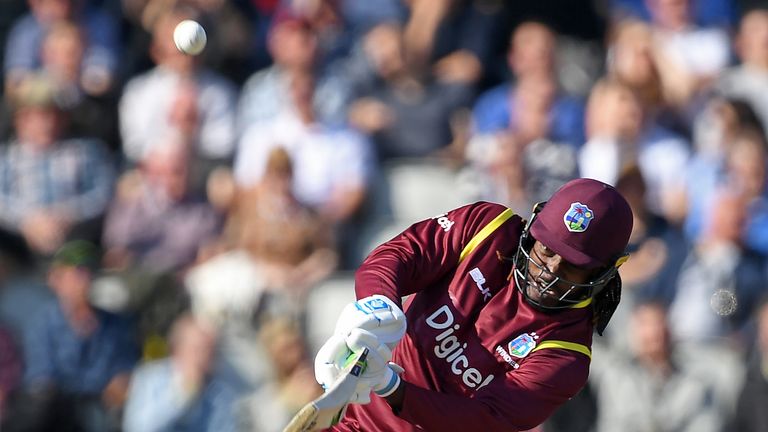 "Chris has been for scans," said Law. "We don't know the results of them just yet but he tweaked a hamstring in the warm-up. We'll monitor him and see how he's going for Bristol.
"He said he didn't want to risk it - which is fair enough. If you do a hamstring at 38, it takes a bit longer to heal than when you're 18.
"We probably erred on the side of caution, which is probably the right thing, with three more games to play here. Fingers crossed, he'll be okay to take part in all those three."
England captain Eoin Morgan says his side's task will be made no easier if Gayle - who was replaced by Kyle Hope - misses the rest of the series.
"The West Indies are probably a threat more so as a group than any individual they have within their team," he said. "Just because they're missing one player, it doesn't mean we'll take them any more lightly."