Incoming ECB chairman Colin Graves blasted by West Indies coach Phil Simmons
Last Updated: 04/05/15 2:02pm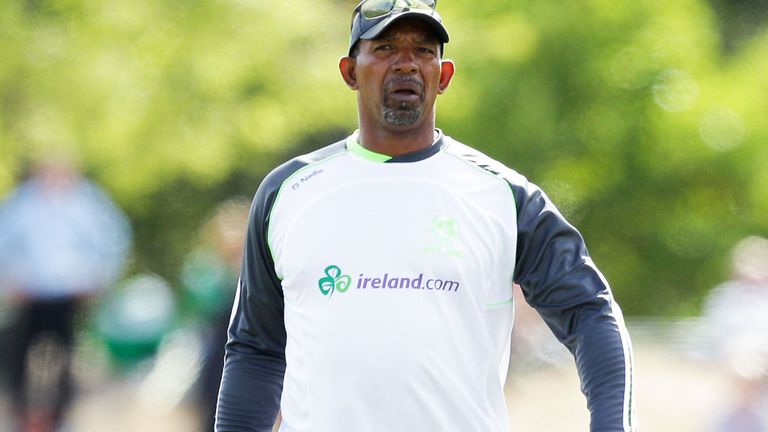 West Indies coach Phil Simmons has criticised incoming ECB chairman Colin Graves after he said he expected England to comfortably win their three-match Test series in the Caribbean.
Graves also labelled the Windies as "mediocre", ahead of the tour which ended on Sunday when England lost by five wickets in Bridgetown to draw the series 1-1.
Yorkshireman Graves was present in Barbados at the weekend to witness the West Indies' victory as well as England's dismal second innings showing when they were bowled out for 123.
Simmons said he used Graves' derogatory words to motivate his side, having placed a poster of his comments on the dressing room door during the first Test in Antigua.
He said: "The Graves statement showed there was an underestimation of what we could do.
"I'll leave that for him to judge but as he walked out (of the Kensington Oval) I think he may have seen some signs with the word 'mediocre' on them.
"It was a motivation on the first occasion in Antigua but then we took it off the door as it really meant nothing.
"As one of the guys said, who is he? How much cricket has he played?"
Simmons, for whom the England Test series of the Caribbean was his first as Windies coach, admitted the result was "huge" for his squad.
He added: "I'm enjoying my role. It's about getting us playing Test cricket properly and getting us where we're supposed to be.
"Everyone knows we have talent but if you don't believe you can do things you're capable of doing, then you're wasting the talent you have. Belief is a huge thing in our dressing room.
"We've had to work hard for four weeks and you saw the determination. This is huge for us. Everyone showed character and that's the biggest thing I can take from it."