Melbourne Cricket Ground warned by ICC over poor Ashes pitch
By Sky Sports News
Last Updated: 12/01/18 1:24pm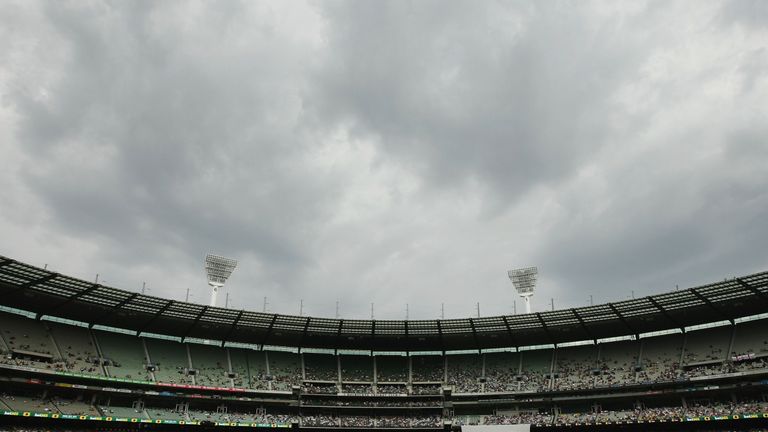 The Melbourne Cricket Ground has been given an official warning after the pitch for the fourth Ashes Test between England and Australia was given a 'poor' rating.
The wicket was criticised by both captains, Joe Root and Steve Smith, for the lack of pace and bounce during the Boxing Day Test.
The match ended in a draw and saw only 24 wickets fall over the five days, the only stalemate in a series that resulted in a 4-0 win for the hosts.
Following the result, Root called the pitch "very unresponsive" while Smith said: "I don't think it's good for anyone."
Match referee Ranjan Madugalle expressed his concerns in a post-game report, saying: "The bounce of the MCG pitch was medium, but slow in pace and got slower as the match progressed.
"The nature of the pitch did not change over the five days and there was no natural deterioration.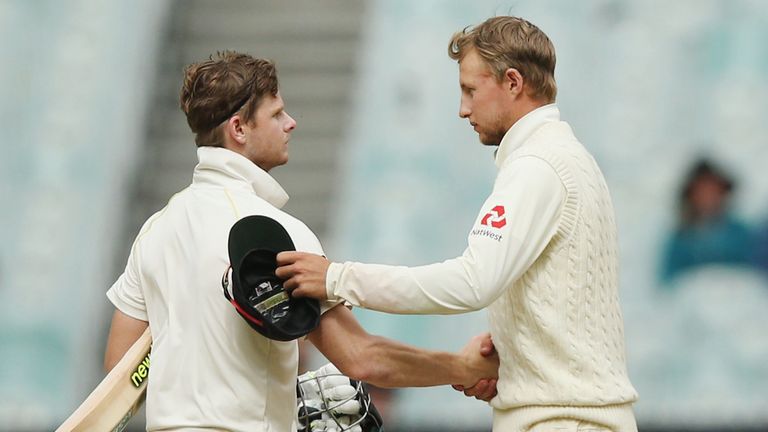 "As such, the pitch did not allow an even contest between the bat and the ball as it neither favoured the batsmen too much nor it gave the bowlers sufficient opportunity to take wickets."
In a statement on their official website, the International Cricket Council (ICC) said: "In arriving at the sanction, the ICC noted the comprehensive response provided by Cricket Australia, which did not contest the rating given to the pitch by the ICC Match Referee, Ranjan Madugalle, but highlighted that the ground is a frequently used venue that has no history of preparing poor pitches for international cricket, and indicated that there was a commitment by both the Melbourne Cricket Club (MCC) and Cricket Australia to improve the pitches presented for international cricket at the MCG in the future."