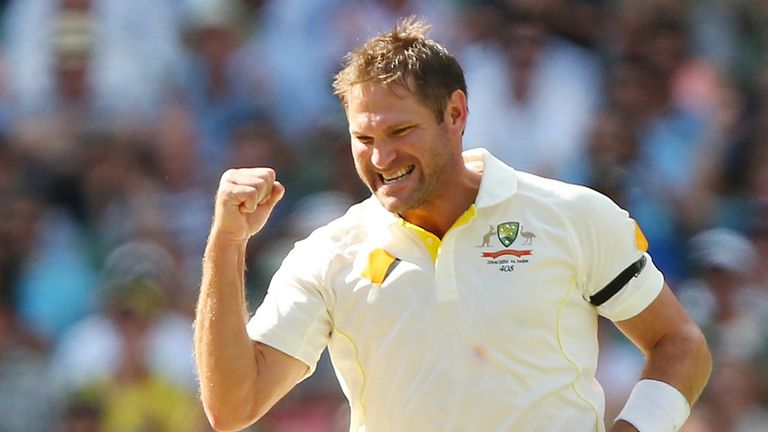 Australia fast bowler Ryan Harris has knocked back any suggestion the Ashes might be his international swansong.
After coming back from knee surgery last year, Harris played three of Australia's four Tests against India but has been wrapped up in cotton wool since.
However, the 35-year-old is determined to carry on playing for as long as his battle-scarred body will allow.
He said: "My goal is to get back and play here in Australia, but again that's a long way off. Hopefully there's five Tests in a row in England first, let's get through them, and see how I'm going."
Harris was overlooked for the World Cup squad despite his fine record in one-day internationals, with selectors citing a need to preserve him for Australia's bid to win the Ashes in England for the first time since 2001. 
He was Australia's leading wicket-taker in their 3-0 series defeat in the last Ashes tour in 2013.
He said: "I've been retired three or four times over in the last five years, so I'm looking to England now. I've played a lot of cricket over there. The concepts are all pretty much the same no matter what league you play in, that's to bowl a fuller length and get them playing as much as possible.
"The ball swings and that suits me pretty well and suits our whole bowling attack really. We haven't won over there for a long time and hopefully we can turn that around this time."