Cricket Expert & Columnist
Bob Willis' England player ratings: Alastair Cook struggled in New Zealand but should carry on
Last Updated: 04/04/18 6:08am
It's that time again - Bob Willis' England player ratings!
Big Bad Bob pulls no punches when it comes to this task and there are a few low scores knocking around this time after Joe Root's men lost 1-0 in the two-Test series in New Zealand.
Stuart Broad is top of the class after bagging 11 wickets but Alastair Cook and Moeen Ali aren't graded so high, with Bob believing Ali faces a real fight to regain his place in the Test XI.
Read on for Bob's player ratings in full - and why he reckons Root is struggling to turn fifties into centuries...
Alastair Cook - 3/10
23 runs @ 5.75
Cook has had a pretty wretched tour but is a proven performer - I think he has more to offer and I don't see anyone better than him at the moment, so he should line-up against Pakistan at Lord's in May. He is one of too few top-quality Test cricketers England have.
Mark Stoneman - 5/10
161 runs @ 40.25
Two fifties
Stoneman scored two fifties and battles away but I think he has technical flaws that good new-ball bowlers will exploit. I wouldn't persevere with him - I would pick Haseeb Hameed and back him because of his young age and what he showed in India - but I think Stoneman will be retained.
James Vince - 5/10
94 runs @ 47.00
One fifty
Vince gets the five, too, having scored a half-century in his only appearance but I would drop him. England clearly think he is going to develop into a world-class batsman but he generally gets out the same way - nicking a wide half-volley to slip. He looks a million dollars stroking through the covers or clipping off his legs through midwicket but doesn't get big scores.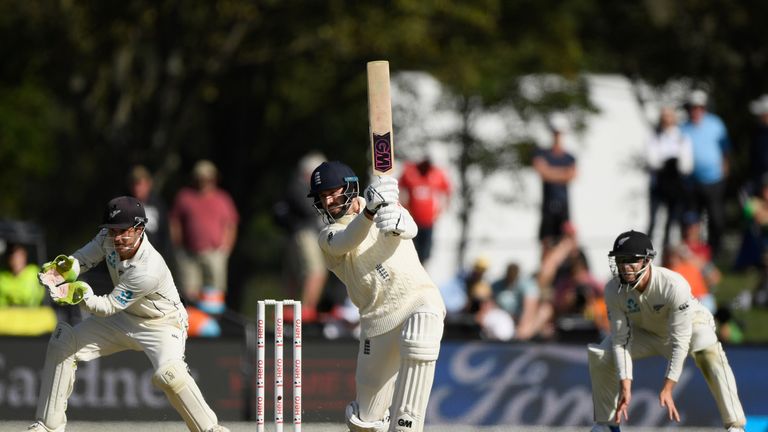 Joe Root - 6/10
142 runs @ 35.50
Two fifties
Some people put Root's failure to convert fifties into hundreds down to captaincy being mentally draining, but my view is that his outstanding success in white-ball games makes him overeager to press on and keep the scoreboard moving when he is facing the red ball, rather than accept that he might not score for a little while and the most important thing is that he stays in. He needs to be the anchor. You can't criticise his captaincy because he only has two bowlers at his disposal.
Dawid Malan - 6/10
78 runs @ 19.50
One fifty
Malan was clearly very rusty and out of nick in Auckland - he looked almost as bad as Cook - but he can convert scores and will play in the summer, especially off the back of a promising Ashes series and the character he has displayed.
Ben Stokes - 4/10
103 runs @ 25.75
One fifty
He wasn't fit to bowl and didn't get huge scores as a specialist batsman. Stokes is a very valuable player for England but, on the evidence of these two games, missing the Ashes left him pretty rusty. The hopeless preparation of 14-a-side friendly games went no way to helping him.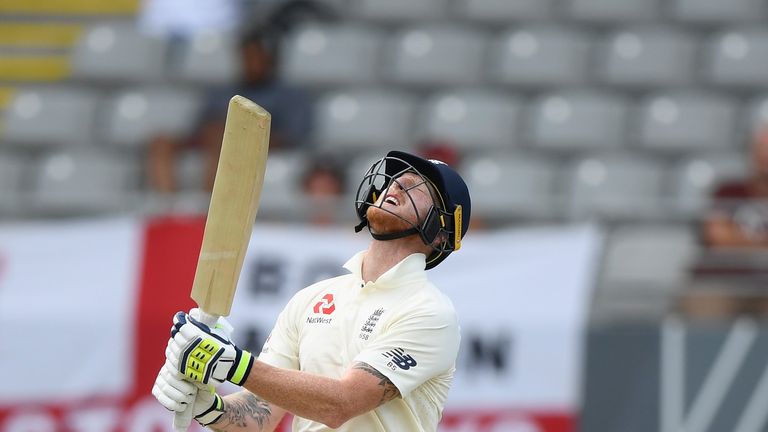 Jonny Bairstow - 7/10
163 runs @40.75
One hundred
There were two fairly irresponsible dismissals in Auckland but Bairstow looked head and shoulders above the rest in Christchurch and is wasted at No 7 - he has to bat in the top five for me, as he is the third-best player and second if Cook doesn't return to form. We also never mention his keeping now, which shows you how good he has become in that regard. He was one of the rare successes.
Mark Wood - 6/10
Two wickets @ 57.00
52 runs @ 30.50
Wood brought something different to the attack and why he didn't play in Auckland I don't know, albeit that there will always be question marks over his fitness. I think he bowled better and better on a very flat pitch and was certainly an improvement on the one-dimensional Craig Overton and Chris Woakes in the first Test. He can bowl at 90mph so is a valuable asset.
Stuart Broad - 8/10
11 wickets @ 18.54
Stuart was far better than in the Ashes and that was down to working very hard on his wrist position. I do find it odd that a bowler of his experience couldn't sort that out earlier but clearly something clicked when he came home after the Australia series.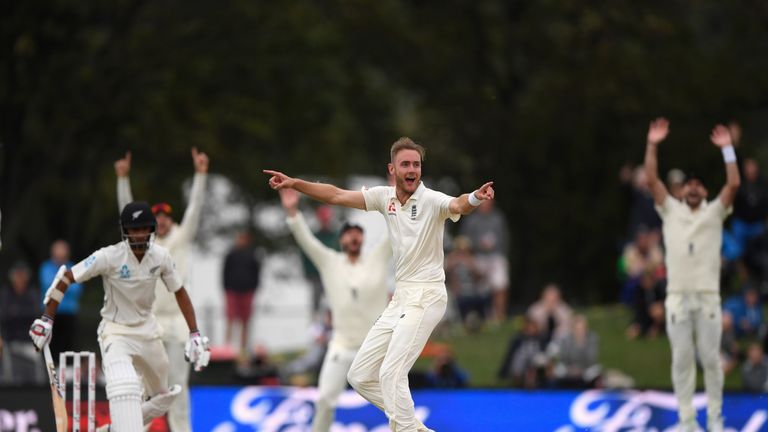 Jack Leach - 7/10
Two wickets @ 56.50
Leach looked totally at home on his Test debut. Is he going to be as effective as Graeme Swann? Probably not. Could he be as effective as Ashley Giles? Probably. It was an encouraging start and he showed he has a good head on his shoulders while batting, too.
James Anderson - 7/10
Eight wickets @ 25.00
He remains the leader of the attack and too often has to do donkey spells. He clearly hates the Kookaburra ball and will be a lot happier when he has that Dukes ball back in his hand in England against Pakistan and India this summer.
Moeen Ali - 3/10
28 runs @ 14.00
No wickets
Poor old Moeen had a horrid winter, you could barely write a script that would look any worse. It was such a comedown from his valiant efforts at home last year and when he was bowled by a full toss in the first Test it summed his last few months up.
I think if he gets back in the side it will be as a batsman - on occasion we may not need a spinner and he may be good enough to fill in but Root and Malan can do that job, so I think Ali is fighting it out with the likes of Vince for a spot.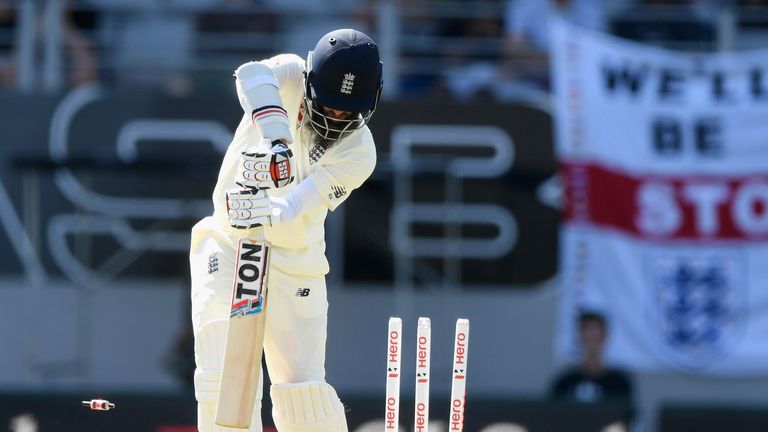 Chris Woakes - 3/10
No wickets
57 runs @ 28.50
In red-ball cricket away from home he just doesn't get people out and his runs have dried up - he doesn't look much better than Broad, Leach et al down the order. I can only give him a three for his efforts in the one game.
Craig Overton - 4/10
36 runs @ 36.00
One wicket @ 70.00
If it wasn't for him we may have been 27 all out in Auckland but that's not what he is in the side for, really. He is a whole-hearted trier but doesn't have the pace required to get good players out on a regular basis - at least not yet. I hope he, like Tom Curran, can add a yard or two.