Bumble's Blog: David Lloyd on Jason Roy's heroics, Mark Wood's pace and camper vans
"Some players seem to try to play to their reputation - 'I can hit this 3,000 miles' - but you can only get a six, they don't give you 10 if you hit it further."
Last Updated: 15/01/18 4:57pm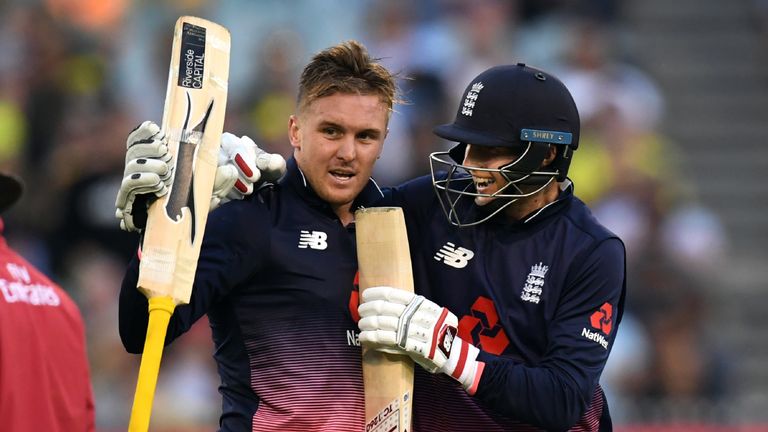 In his latest blog, Bumble reflects on Jason Roy's MCG heroics, the need for spin in New Zealand while Jurgen Klopp, laying concrete and camper vans also crop up...
England were excellent at the MCG and it was an outstanding innings from Jason Roy. By his own admission, he had a difficult 2017 and it shows that England might have been right to give him a rest and freshen him up.
One thing that I think he needed to add to his game was that little bit of responsibility. Some players seem to try to play to their reputation - 'I can hit this 3,000 miles' - but you can only get a six, they don't give you 10 if you hit it further.
Your rhythm for batting has got to be spot on and if you listen to a golfer, they will always play between 80 and 90 per cent of their capacity, they won't thrash it. I think for Roy, the penny's dropped. You don't have to thrash it, take every ball on its merit.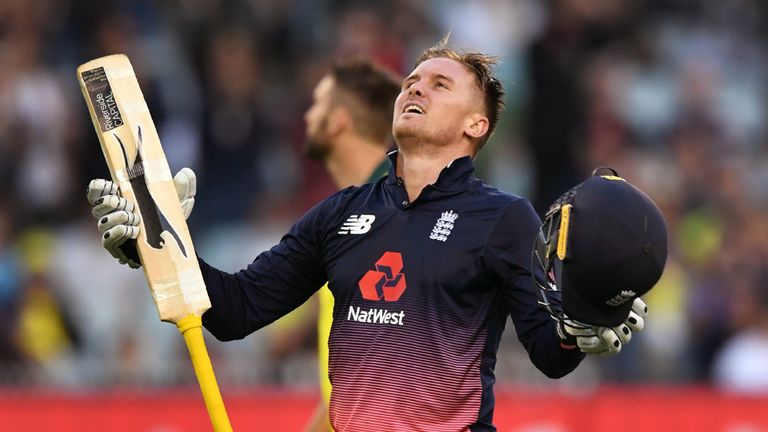 He's got all the talent and if he can put them responsibility and maturity to it, he will be a Test match contender. I know people have already said, 'get him in the Test team!' - it is totally different to the one-day game. But he is doing himself a lot of good if he can show maturity and be a little bit more measured in his play.
Joe Root was excellent in a supporting role and again the word is responsibility. There are two of you at the crease, they've got nothing that can disturb you and if you carry on, you'll win the game. Do it yourself, don't leave it to somebody else. They will have given Australia a bit of a shake-up.
So, too, did Mark Wood. He gave David Warner the hurry up and England will know that in Test match cricket, that is what they're after. But Wood has been injured a lot and it may be that his place, for the time being, is in one-day cricket where he has to bowl 10 overs maximum.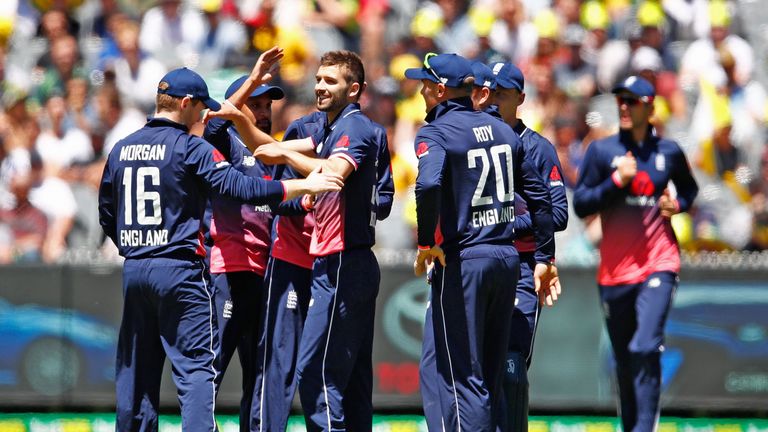 In the past he has struggled in Test match cricket injury-wise. He gives England another dimension though and we talk about Wood's pace, Liam Plunkett is right up there as well and he continues to get wickets. You'll notice he went for 70 runs in the first ODI but he got three wickets!
England announced their Test squad for the New Zealand series last week and for Liam Livingstone, see Jason Roy. This lad Livingstone has got everything but don't play the reputation that you can hit it into the sea.
It is exactly the same as Roy, play within your capacity, don't try and play up to the reputation of 'oh he's a hard nut, he can hit it miles'! They said that about Viv Richards but he could bat long, long innings. Livingstone has got everything, I think England will stick with the same batting line-up but you never know, if somebody gets injured he will get an opportunity.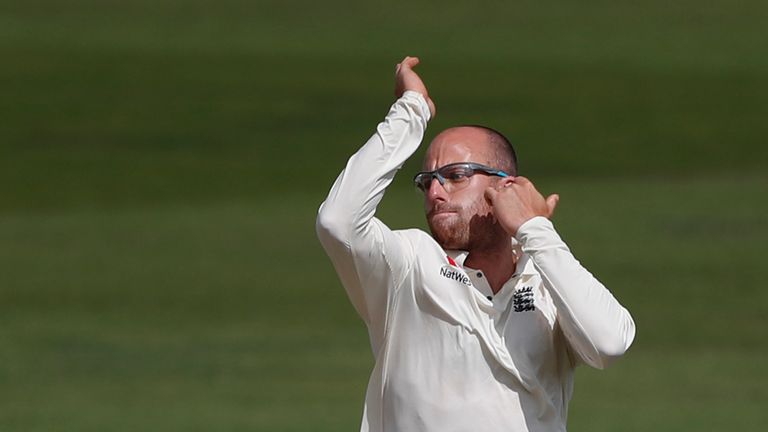 I'd have liked to have seen Jack Leach in the squad because I just think he is England's best spinner. My observation of New Zealand is that you need a balanced attack and that means you need two spinners because it turns later in the game - a lot!
They'll tell you at the beginning that it is all seamers, seamers, seamers but it will dry out and then it spins. Crucially, there are only two Tests so Wood should be right into that. It is not a five-matcher where they'd really have to look after him and maybe give him a breather, he can really go for it.
Elsewhere, there is a fantastic series between South Africa and India going on. Two powerhouse teams, some wonderful bowlers on view and an outstanding innings from Virat Kohli in the second Test - 153 out of 307 is fantastic and he is world class.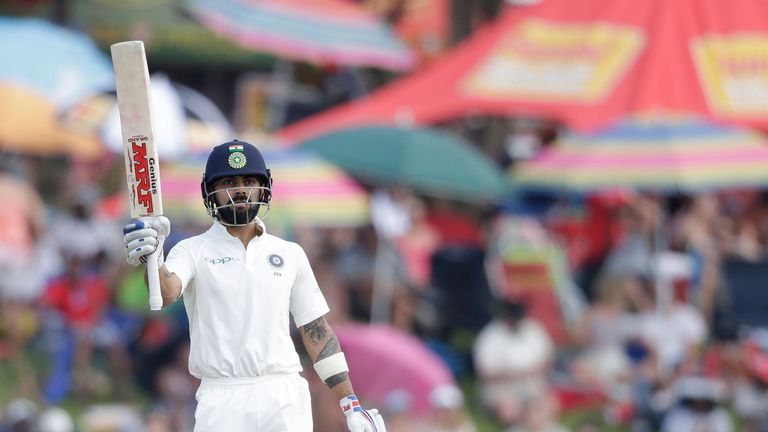 Personally, I would say that Kohli is the best batter in the world, at the minute. It is going to be a great series and the chat about this Test match is that you don't want to be batting last at Centurion.
Away from cricket, Liverpool versus Manchester City was an absolutely brilliant game - and what about that manager Jürgen Klopp!? He just gives you the impression that you're going to play for him, he goes bonkers on the line but it seems that he has a great affinity with his players and you need that spirit.
I'm just a punter but there was a real contrast in the games on Sunday, and I would say that Arsenal didn't have a spirit. The other three teams on show: Bournemouth, Man City and Liverpool did have spirit, and if all 11 have it then it can be irresistible! Arsenal looked to have something drastically wrong though.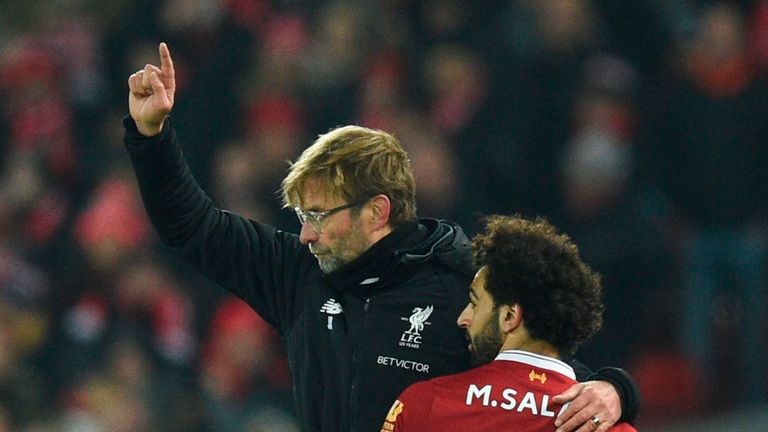 I was behind the goal at York City against Bradford Park Avenue on Saturday and these are the lower leagues but there was a real spirit about the game. Accrington Stanley came away with three points at Cheltenham and I know Stanley a bit more than anybody else and there is a tremendous atmosphere around the place.
That is meaning that in this transfer window, players want to come. We've signed a number of players and our edict is that we will give young players a chance and if you're good and somebody comes in for you then we'll let you go. That's the way we work.
In other news, I've been laying concrete and it has been back-breaking - setting cobbles into the concrete! I need a new back at the minute.
I'm battling on though and I've got four theatre dates coming up with Jonathan Agnew in Liverpool, Nottingham, Bath and Malvern - and we don't rehearse!
I've also just heard from our senior producer at Sky, who is an Everton fan by the way, that we are doing part of the New Zealand tour in a camper van.
It's going to be me, Hussain, Ward, Rob the producer and Ben the cameraman - and it sleeps four, so it is going to be nice and cosy! I'm sure they've not thought this through!