'England making same mistakes', says David Lloyd as Pakistan dismiss them for 184 at Lord's
Last Updated: 25/05/18 3:47pm
Another Test match, another England batting collapse. The team are just unable to cope with a hint of movement at the moment.
Everybody was saying England will be fine, back at home where they've got a great record, but they're technically flawed against the moving ball.
Having been in New Zealand and witnessed first-hand that 58 all out at Auckland, I saw exactly the same here today - pitch it up, and we just nick it. Look at a pitch map of the dismissals and they're all in the same area.
There are people saying Joe Root should have bowled first after winning the toss. But whatever you decide to do, you've got to do it well.
It's all far too loose from the England batsmen. In fact, look at the captain's dismissal - Root did well to reach it, never mind nick it! They need to tighten up, concentrate. You can't just keep saying 'oh, that's the way we play'.
Alastair Cook was the one batsman who did just that, showing his usual concentration. But I also want to know who has he been working with because his approach was notably different?
He came out of the crease, out of the lines, and played some good drives. I bet in his 70 today, he didn't play one cut shot. I might be wrong, but how often can you say that of a Cook innings?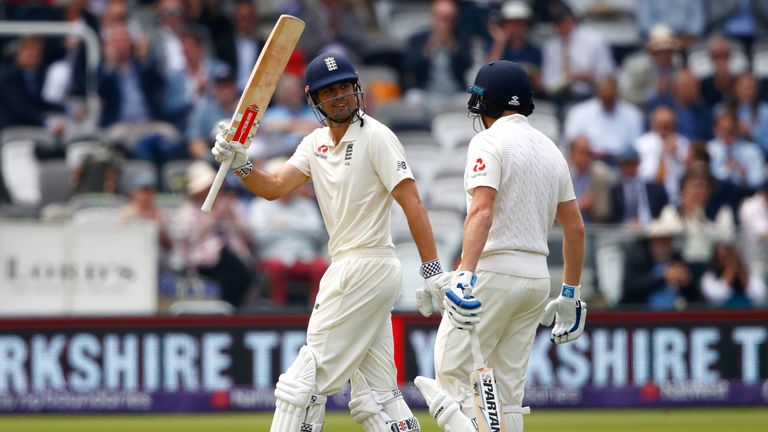 He got well forward to the ball, which is not his game, so he has obviously thought 'everybody pitches it up to me now, and I need to do something different'.
The opposition are doing their homework on England. This Pakistan attack are inexperienced, but they have good pace - in the high 80 miles per hour - and wicket-to-wicket, line and length bowlers. Mohammad Abbas and Hasan Ali were terrific and absolutely perfect for these conditions.
Who is the bowling coach? Well, none other than Azhar Mahmood, who has played in England for years.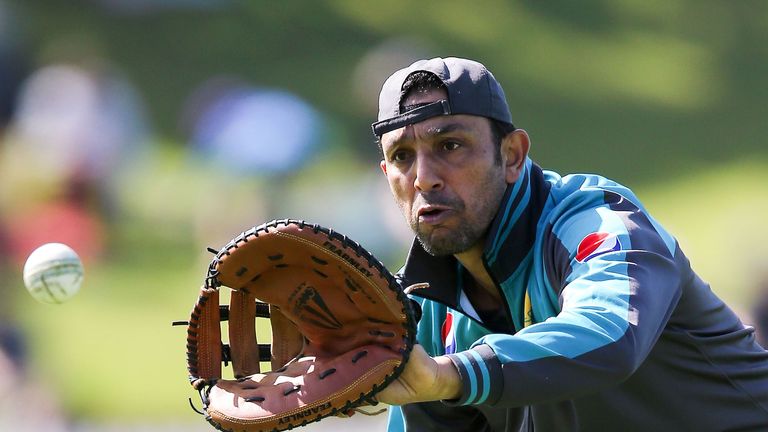 He must have been influential with these young 'uns at Lord's, teaching them about the slope, telling them to pitch it up. And they've listened. Their disciplines were excellent.
I was encouraged by England's new, exciting lower middle order of Jonny Bairstow, Ben Stokes and Jos Buttler at No 5, 6 and 7. But all three only showed glimpses of what they are capable of in the first innings. They've got to convert.
They weren't the only big-hitters on show on day one at Lord's though; we had the big lad Scott Quinnell in The Zone taking on the bowling machine.
We had a real good yarn and a chat, the parts I understood. I'm very proud that my family background is Welsh - you can tell, David Lloyd, and my dad was David George Lloyd - but Scott is deep Welsh!
What a character though. A fabulous bloke. I've never met him before, but he was full of energy, and great fun.
As for his batting ability? Stick to rugby, Scott. Though I wouldn't tell him that.
Live coverage of day two of the first Test between England and Pakistan at Lord's begins from 10.30am on Friday, on Sky Sports Cricket.