Joe Root's rhythm was excellent before needless run out, says Bumble
Last Updated: 02/08/18 10:26am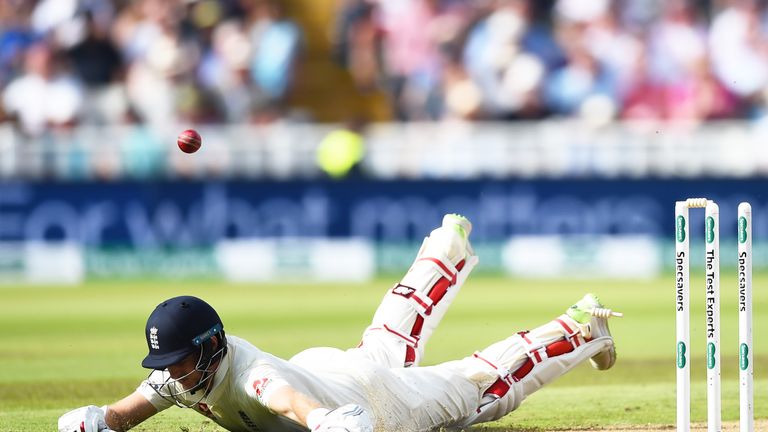 David Lloyd reflects on a frustrating first day for England and captain Joe Root after his run out triggered a batting collapse against India at Edgbaston...
Joe Root is fully aware of his issue of converting fifties into hundreds and the run out here was sloppy.
At 216-3 England were absolutely cruising. You never know whose call it is with run outs like Root's, the strong suspicion is that it was Jonny Bairstow's but you can always send him back, it was needless.
England had a bit of bad luck with Keaton Jennings' wicket off the inside edge, onto body, onto floor, spinning back and dislodging one bail. Dawid Malan's lbw could easily have gone the other way - that is a brave call, it's just clipping the varnish on the bails! I'd feel quite unlucky if I'd got that.
Then when they needed to consolidate after Root's wicket they lost Bairstow and Buttler quickly so from 216-3, all of a sudden they're six down. From looking as if 450 might be on, England are struggling to make 300.
England in their last 10 first innings in Test matches before today, their average score is 288. That is not good enough, especially against this India team.
The manner of Root's dismissal is all the more frustrating because his rhythm of batting was excellent as soon as he walked in, he was in good nick. You look at the rhythm, backwards and forwards, there were no false shots, he was confident and busy at the crease.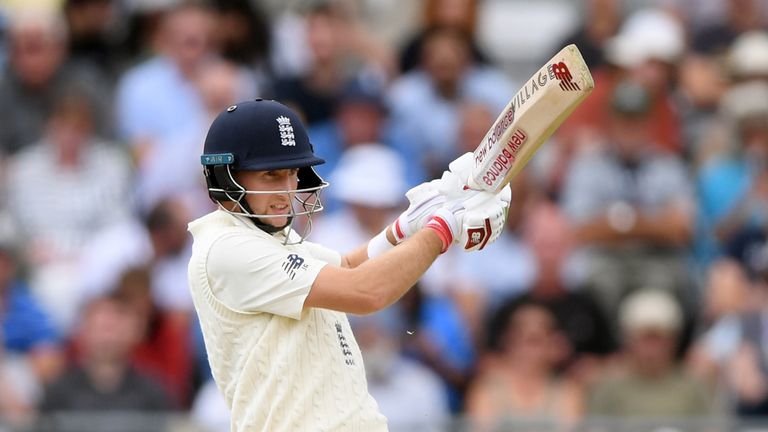 It's always good when you get that early score in a series as captain. People always try and have a go at the captain and if you can sort him out then you'll get a couple more with him. The frustration is ongoing for him, he keeps getting out in the 80s!
Virat Kohli did brilliantly with the direct hit but why are they running to him? He's a terrific fielder and the other thing that you've got to assess, which they clearly didn't, is the outfield.
The whole day it has been slow, it's lush, and the ball is not scooting past the fielders, it's slowing up so you have to be careful. It was needless.
As for Kohli's celebration, I'm far too old to know what that is all about. A 'mic drop'? I've no idea what they're doing! It's passed me by.
Ravichandran Ashwin has bowled well and taken four wickets but there wasn't a huge amount of turn. I thought it was good captaincy to get him on in the seventh over with the ball and the seam still hard.
He bowled the perfect delivery which has got the spin on it, bounced on the seam and gripped. That's the only one, other than the gentle spinner that got Buttler lbw, that has shown any signs of movement.
The majority of deliveries from the spinner haven't spun but when that ball has gripped with a brand new ball's seam, it's a perfect delivery.
He bowled with the second new ball at the end as well and took another wicket, he'll be looking to complete his five-for on Thursday morning.
Watch day two of the first Test between England and India from 10.30am, Thursday on Sky Sports Cricket and Main Event.