Pakistan bowlers pitch-perfect to blunt England and reach Champions Trophy final
By Sam Drury
Last Updated: 15/06/17 7:10pm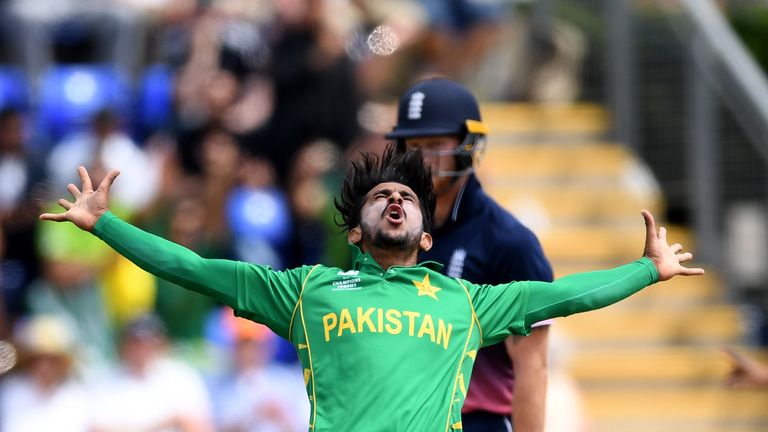 Everything about the day suggested runs.
After a group stage plagued by rain, clear blue skies welcomed the knockout stages. Sun cream and shades the order of the day at Cardiff's SSE Swalec Stadium.
England and their much-vaunted batting line-up were put in and, on the face of it, the pitch appeared a decent one. Runs, surely, were inevitable.
However, just two balls in came the first sign that all was not as it seemed. With a flick of his wrist, Junaid Khan sent the ball on its way, landing it on the seam and nipping it back to strike Jonny Bairstow on the pad.
Bairstow survived the tightest of lbw shouts and England were soon moving along nicely but the threat posed by Pakistan had been shown, and was lurking all the while.
There was soon a different threat to combat though when, after Alex Hales was caught at cover and Bairstow was tempted into an ultimately costly pull shot by the irrepressible Hasan Ali, Sarfraz Ahmed turned to his spinners.
Imad Wasim darted in his left-armers, Mohammad Hafeez was steady with his off-spin and, after a wayward first couple of overs, leggie Shadab Khan found his rhythm.
The runs dried up and with pressure and frustration building, Joe Root nicked behind on the cut to Shadab.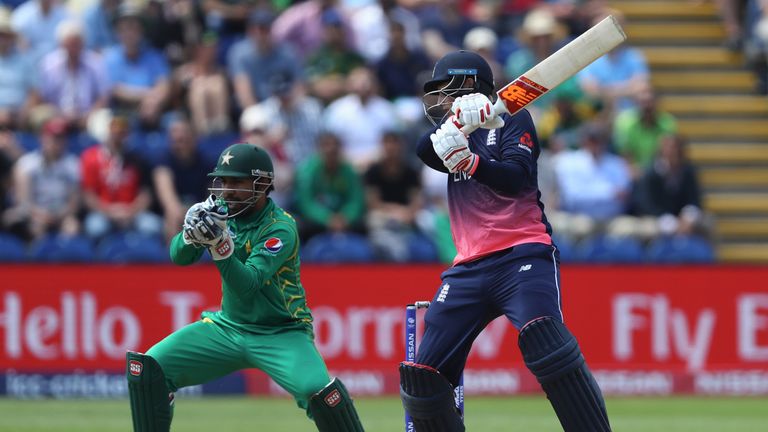 Sensing an opportunity, Sarfraz turned to his seamers and with a well-used pitch beginning to show its underlying imperfections, Pakistan picked their way through the England middle order.
The pitch was proving to be two-paced, dry and provided ample movement off the seam - undoubtedly, playing to their strengths - and Pakistan exploited the conditions to perfection.
Hasan was pumped up, energy and enthusiasm radiating from him as he turned in a man-of-the-match performance: his skiddy action enabling him to rush the batsmen, movement off the seam and a hint of reverse swing adding to their difficulties and a number of change-up deliveries thrown in for good measure.
Eoin Morgan and latterly Ben Stokes were added to his earlier wicket of Bairstow as England retreated into their shell.
There was simply no respite for England. Junaid was moving the ball both ways and nicked off Jos Buttler, while his fellow left-arm seamer Rumman Raees bamboozled Adil Rashid from around the wicket, angling the ball in and using a combination of reverse swing and seam movement to take it away from the right-hander.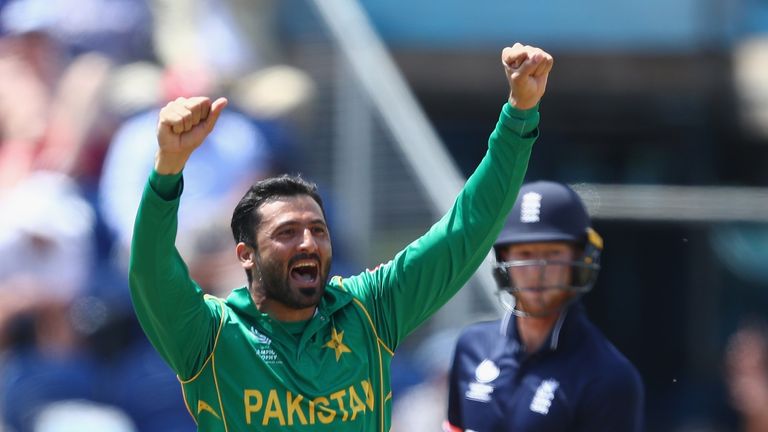 He ended up with two wickets on his ODI debut and must still be wondering how Rashid was not among them. Ultimately though, it made little difference as Rashid was one of two run outs late in the innings, the Pakistani excellence spreading to their fielding.
England posted a paltry 211, limping their way through much of the innings as they wholly failed to adapt to the conditions - in stark contrast to the Pakistan bowlers, who so skilfully made use of them.
So much for runs.
And if anyone doubted how well Pakistan had bowled or attributed England's struggles solely to the state of the pitch, the ease with which Pakistan knocked off the runs was all the riposte they needed.
With such a low total to defend, England were forced to chase wickets and persevere with more aggressive fields but at no point were they able to apply a concerted spell of pressure as, for the only time in the match, runs flowed.
A number of valid issues were raised about the pitch in the aftermath but make no mistake, it was the Pakistan attack who did the damage to England and deservedly take their place in the final.